NEWARK, N.J., Oct. 2, 2018 – Footprints leave marks and this is what VMware is doing around the world. Over the past 20 years, the global software provider has become widely known for running and operating a datacenter infrastructure that engineers new ways to effortlessly make technologies work together. Their software has created a digital foundation that is leaving a massive footprint across the globe, powering apps, experiences, and services for a far-reaching clientele.
VMware began in February 1998, starting the transformation of the data world by mainstreaming cloud computing and virtualization. Cloud computing and virtualization are core principals twenty years later. Today, the majority of large datacenter environments run some portion of the VMware software. As datacenter environments have evolved, so too has the VMware software with the latest example being the creation of an internal security platform.
The cybersecurity software development was completed internally by VMware and from its acquisitions of other organizations.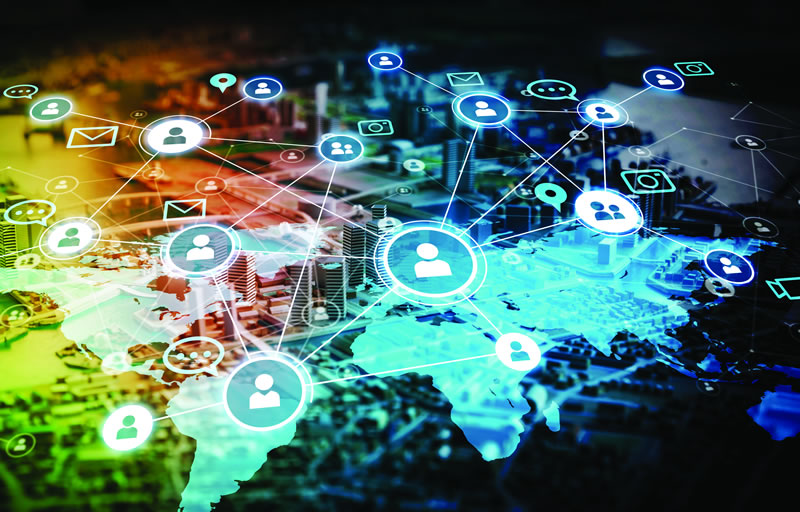 "We took this large footprint we had across all of these dispersed datacenters in the world and implemented a security capability within our software to enable protective measures for our customers while leveraging their existing investment in VMware," Victor Falconieri, NSX Account Executive, Public Sector Northeast – SLED said. "We wanted to use our footprint to apply security to these datacenters."
VMware has taken a holistic approach to cybersecurity, expanding what they offer above and beyond the normal security company. They find extreme value in their clients' needs, products, and information and want to safeguard it from attackers with ill-intent.
VMware's holistic approach to cybersecurity is one of the reasons why EdgeMarket has strategically partnered with VMware, especially when they provide the use of VMware Validated Designs (VVD). This platform creates the fastest path to a compliant architecture to deliver on use cases like Research as a Service (RaaS) with the greatest Time to Value. The partnership enables Edge's clients in higher education with a compliance capable framework to meet the National Institute of Standards and Technology (NIST) 800-171 that took place on December 1, 2017.
"We found while working with our customers that there are lots of challenges around traditional security solutions and the point products weren't providing end-to-end visibility and control, when they required a very tightened and locked down security model," Falconieri said.
Mapping Security Solutions to Address Specific Customer Needs
This customer need is why VMware developed NSX (Networking and Security Platform) six years ago, which was directly integrated into the VMware software stack and helps public sector institutions fight the ongoing security challenges.
NSX delivers a very granular security model that leverages technology called the distributed firewall. The distributed firewall enables the ability to provide micro-segmentation. This configuration gives the user centralized controls within the datacenter and helps provide security to applications and workloads.
Falconieri also said they realized  a strong network insight platform was needed to provide both insight and analytics. This realization is how and why a comprehensive end-to-end security story was developed to  provide additional layers of defense against common threats such as Malware, RansomWare, and CryptoLocker.
"These security problems are happening on a daily basis. In years past, the security breaches occurred maybe once a month or, in heightened cases, maybe once a week," he said. "We're trying to deliver an end-to-end security story that maps back to specific cases we're seeing in our customers' environments."
VMware's customers come to them wanting solutions to these potentially devastating problems. They desire extreme security while achieving the necessary compliance needed in the education space, whether it's universities or colleges dealing with HIPAA, FERPA, PCI, or a mixture of compliance requirements.
The other aspect that VMware has added to its security platforms is automation. They can take the contextual awareness of micro-segmentation and zero trust type environments and automate the provisioning of the security policies needed for a particular customer.
"This is the compelling point of this solution. We have the ability to automate the delivery of security policies and integrate them with our third-party community – simplifying this process for our customers" said Matt McGrath, Strategic Account Executive SLED at VMware Traditionally, this entire process used to be very complex and hard to achieve, but with the features of the automated security platform it removes the complexity while delivering a very secure datacenter. The new features have been integrated into VMware's technology and software that impacts VMware's 500,000 customers globally.
VMware's most unique asset within the cybersecurity space is the ability to provide security in a zone of the datacenter called the "hypervisor," which is technology within the VMware software stack. Also known as a virtual machine monitor, the hypervisor essentially inserts security into an area that already exists and customers were already operating, making this intrinsic security rather than a bolt-on security model.
"We're taking security from the datacenter, securely delivering it across the WAN, to a secured endpoint," McGrath said. "Leveraging this framework simplifies and enhances security across all platforms, whether it's in the cloud, datacenter, physical endpoint, or virtual desktop."
Protecting the Virtual World While Ensuring Compliancy
The end-to-end security feature is necessary in today's virtual world, especially in higher education. There are mobile devices in classrooms. There are desktops and lab workstations being used for research, as well as remote branch offices providing resources for faculty or students. All of these places require security, no matter when or where people are accessing information.
Universities across the country are looking to implement and deploy NSX or have already done so, including the University of Pittsburgh (Pitt), a state-related research university. Pitt has specifically leveraged the NSX platform because of their specific need for Payment Card Information (PCI) compliance. The financial department moved to VMware because it, like most financial departments, was continuously being audited for compliance and it was a struggle to secure the datacenter to achieve the necessary compliance. The University then layered in NSX and were quickly able to identify and protect the workloads that required the specific PCI compliance requirements and continuously monitor these systems.
"NSX has become a platform that can serve as an 'easy button' to be able to show auditors that your proactively maintaining compliance," Falconieri said.
Other customers that have used the platform are Edge members in the healthcare arena, leveraging the technology to secure their HIPAA environment. Customers have also leveraged some other toolsets like LogInsight and vRealize Network Insight to validate the security back to the auditors, becoming a vital part of the security and compliance framework.
"It's vital to be able to show auditors how policies are ensuring applications can't see or interact with each other, even if it's all in software that has been completely isolated," McGrath said.
Other areas of huge security importance are in research, especially higher education institutions that study and investigate items for agencies such as the Department of Defense or Department of Energy. The institutions have military contracts or naval contracts where the research is extremely sensitive information, which is why the NIST 800 171 standard was put into place to ensure that the sensitive research data remained secure.
VMware can help a place of research provide the security to its software and datacenter, so the information doesn't fall into the wrong hands. It's important to have these measures in place as quickly as possible because many times hackers will infiltrate the environment months or years in advance, slowly collecting data and migrating it across multiple environments. Once hackers have gained access to a system, they can easily navigate their way around entire systems.
"If you don't protect yourself and isolate your workloads, hackers can be in your university systems taking sensitive information," McGrath said. "This scenario is often what happens with the Crypto Viruses or Ransom Ware.  Once money is paid, the system is attacked again at a different system or endpoint."
If an institution doesn't have the right protection in place, the connected endpoints are endless. The dispersed endpoints make it almost impossible to protect against the hacker. This situation is even true in a person's home, as everything from a SmartTV, Alexa, iPads, or phones are connected data points.
VMware & Edge: A Secure Partnership
For Edge members who look to provide more security protection to their datacenter infrastructure, VMware is included in Edge's EdgeSecure solution. Via EdgeSecure, Edge and VMware can help with security initiatives as well as managing the constantly changing world of cybersecurity struggles. Collectively, the two entities have unique ways to enter a customer's environment and help them analyze, gain a better understanding what is happening, and determine how their system can become secured and capabilities delivered. Via a complimentary audit, EdgeSecure's cyber security experts will identify your organization's at-risk assets and vulnerabilities, along with recommendations to address them in order of priority.
"Whether it's compute, storage, networking, or security, we provide our customers a way to simplify and deliver automated security platforms, from on-premise and the cloud" McGrath said. "It's critical for anybody to consider how they are going to stay secure into the future, especially with the hundreds of thousands of connected endpoints at each. VMware has already figured it out."
Exemplifying the thriving partnership between VMware and Edge, an inaugural user group meeting was held on the NJIT campus in June. The day-long meeting was attended by just under 40 public sector IT professionals from throughout the state, and the engagement demonstrated during the session has lead Edge to develop an ongoing VMware practice group to share best practices and technology updates. An upcoming webinar series for Edge members is in the works, as well as a user group meeting planned for late November. Additionally, customers also have access to free sandbox training in the hands-on lab for a multitude of VMware platforms. Customers are able to visit, sign-up and leverage the environment for free training experiences that actually dive into the technology. (labs.hol.vmware.com/)
"There are many different ways to get educated about VMware, and if those don't work for your schedule, we can set up onsite meetings to dive much deeper into this technology," McGrath said.
For more information, visit VMware, or contact Vic Falconieri or Matt McGrath directly. Those interested in VMware services should also stay tuned to NJEdge.net/njedge-events/ to register for the upcoming webinars.