Discover Why
Over 300 institutions Partner with Edge to transform their digital enterprise.

 
Since the non-profit organization's founding at the turn of the 21st century, Edge has supported the institutional goals of our members through the effective use of technology. Our high-performance optical fiber network, which sits at the crossroads of all digital traffic in the northeast region, serves as the backbone of our members' technology-powered initiatives.
As the network has grown, so has Edge, and we now have a unique opportunity to engage with institutions throughout the region to provide a broader range of coverage in support of: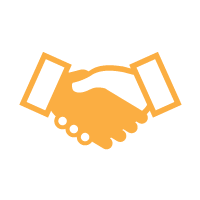 VALUE AND TRUST
Edge serves as a member-owned, nonprofit consortium focused solely on the success and benefit of our members for the past 20 years. As your trusted partner, Edge leverages consortium buying power, common good thinking, and scalable operations and infrastructure to assist member institutions in lowering the total cost of ownership of technology, and achieving greater return on investment for technology spend.
PREMIER NETWORKING
Edge's purpose-built, 400G world-class optical fiber network is simply faster, more reliable and secure, and peered with more resources than any best-effort commodity network provider. With 11 major hubs across the northeast region, Edge provides for our members' networking and internet working needs with physically separate segments dedicated to the needs and functions of both enterprise and research computing. The Edge network, now in its sixth generation of design, provides a best value for the digital connectivity needed by our members in today's hyper-connected and hyper-converged mobile world.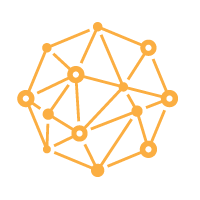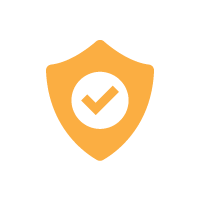 CYBERSECURITY
As well as mitigation of distributed denial of service (DDoS) attacks on our members, Edge provides a portfolio of best-in-class products, services, and solutions that keep our members' data, networks, and reputation more secure. Our members benefit continually from Edge's vast experience and can easily rely on our in-house experts in digital security. Expensive resources, such as a chief information security officer (CISO) are available virtually on a cost sharing basis to ensure every institution employs security best practices and has adequate advice, guidance, and monitoring against malware attacks.
CLOUD AND TECHNICAL SERVICES
Whether the need is IP addresses, caching services, co-location space for disaster recovery and business continuity, DNS service, Internet2, or LISP management, Edge members receive multiple technical products and services as required. With master service agreements in-place with all major Cloud providers, Edge helps connected members with Cloud architecture and migration strategy designed for today's software as a service (SaaS) models of computing.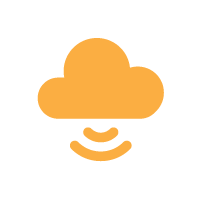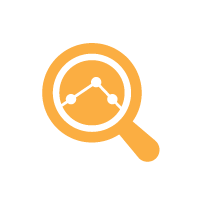 SUPPORT FOR RESEARCH AND SPONSORED PROGRAMS
With guidance from a highly prominent advisory council of leading researchers, EdgeDiscovery continually evolves in support of scientific discovery and advanced research initiatives, grant writing, and grant administration. Serving all Carnegie classified research institutions, EdgeDiscovery uniquely combines a dedicated research network segment, advanced research computing resources, education for researchers and students, comprehensive expertise and support for research, and tools and events that foster research community engagement.
DIGITAL TEACHING AND LEARNING
Teaching and learning that occurs anytime, anywhere, and any place is now a requirement in today's globalized world. Online learning and many new forms of pedagogy, including hybrid, hyflex, and competency-based education, require institutions of learning to be responsive to the evolving needs of learners. Services provided by Edge's team of digital teaching and learning professionals include digital learning space design, instructional design, Quality Matters certification, educational technology assessment and management, and compliance with mandatory regulations related to disability and web usability. Consortium members look to Edge for assistance, guidance, and support in building and delivering today's forms of complex digital teaching and learning.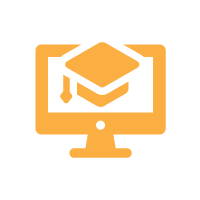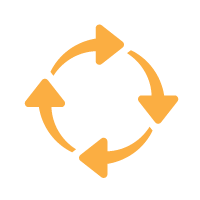 PROFESSIONAL AND MANAGED SERVICES
Throughout the lifecycle of the student, patient, and citizen, networked business processes are supported by Edge's connective tissue and experience in enterprise computing. As our member institutions and organizations encountered the need for adjunct or managed services in the form of a virtual chief information security officer (vCISO), an institutional chief information officer (CIO), network engineers, moving to the Cloud, digital marketing and enrollment management, education technology or even building and supporting an online program or campus, Edge makes available to our members fully vetted and affordable talent pools to supplement or outsource essential technical services.
CONCIERGE EXPERT SUPPORT
Available 7 days a week, 24 hours a day, and 365 days a year, our members can speak directly with our expert networking and system engineers regarding planning, issues, and technical challenges. Our local Network Operations Center constantly monitors traffic on our network backbone to ensure security, reliability, and optimal performance for our connected members.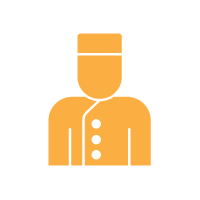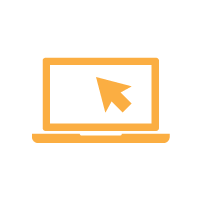 CONSORTIUM BUYING PROGRAMS
Edge's New Jersey State Lead Agency Status and designation as a Cooperative Pricing System forms the basis for a national marketplace of available products, services, and solutions via direct purchase. Edge consortium members benefit from Edge's supply chain management approach by not spending the time and effort to conduct laborious, difficult, and expensive public procurements. Conducting strategic RFPs to provide essentially on-demand procurement of critical needs and requirements benefits our members and provides vetted best pricing for public and private institutions and organizations in education, healthcare, and government.
COMMUNITY AND COLLABORATION
Numerous professional networking and development events are provided each year to Edge members to encourage and facilitate community and engagement. Events such as our CxO Exchange and webinars are conducted throughout the year for our members. In addition, our digital community platform, EdgeXchange, is provided to our members who elect to asynchronously stay informed, network and innovate with peers, or share best practices and collaborations among member organizations. Edge's premier conference, EdgeCon, is now held twice a year–in Autumn and Spring–and features topical sessions, plenary speakers, and renowned keynote speakers. Lastly, Edge promotes member community and collaboration via professional publications, newsletters, white papers, and case studies.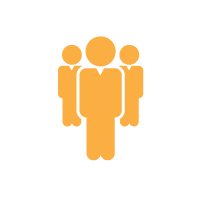 The Edge Team Brings Member Benefits to Life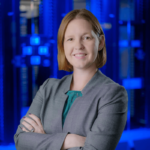 Caitlin Kaplan
Vice President Finance & Accounting, Administration, Legal & Chief Financial Officer
VALUE AND TRUST
"As your trusted partner, we use the capabilities, expertise, and experience of the Edge team to serve the common good for the higher education community. We also provide scalable operations and infrastructure to assist our member institutions in lowering the total cost of ownership of technology, and achieving greater return on their investment for technology spend."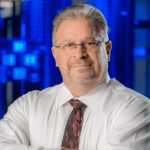 Jim Stankeiewicz
Associate Vice President & Principal Network Architect
PREMIER NETWORKING
"With 11 major hubs across the northeast region, plus connectivity to Data Center Alley in Ashburn, Virginia, the Edge network, now in its sixth generation of design, provides a best value for the digital connectivity needed by our members in today's hyper-connected and hyper-converged mobile world."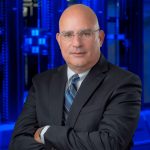 AJ Lacomba
Associate Vice President Information Technology & Virtual Chief Information Officer
CYBERSECURITY
"Edge provides a portfolio of best-in-class products, services, and solutions that keep our members' data, networks, and reputation more secure. Our members benefit continually from Edge's vast experience and are able to rely on our in-house experts in digital security."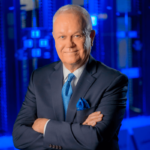 Samuel Conn, Ph.D.
President & Chief Executive Officer
CLOUD AND TECHNICAL SERVICES
"With agreements in-place with a number of major Cloud providers, we help our members adopt a cloud model and cloud implementation strategy that works best for them and meets their individual requirements."
Forough Ghahramani, Ed.D.
Associate Vice President Research & Sponsored Programs
SUPPORT FOR RESEARCH AND SPONSORED PROGRAMS
"EdgeDiscovery broadens access to research infrastructure in support of data-intensive scientific discovery, research innovation, and education through collaborative advanced computing initiatives and high speed connectivity for institutions of higher education ranging from Carnegie classified research universities to the community colleges."
Josh Gaul
Associate Vice President & Chief Digital Learning Officer
DIGITAL TEACHING AND LEARNING
"With the digital learning needs of our members at an all-time high, we will continue to expand the suite of services and solutions offered by EdgeLearn. Institutions can partner with our experienced team to achieve positive digital learning outcomes, with instructional design support, course evaluation, learning space design, digital accessibility, and professional development options available to meet the needs of students and faculty."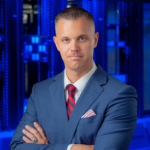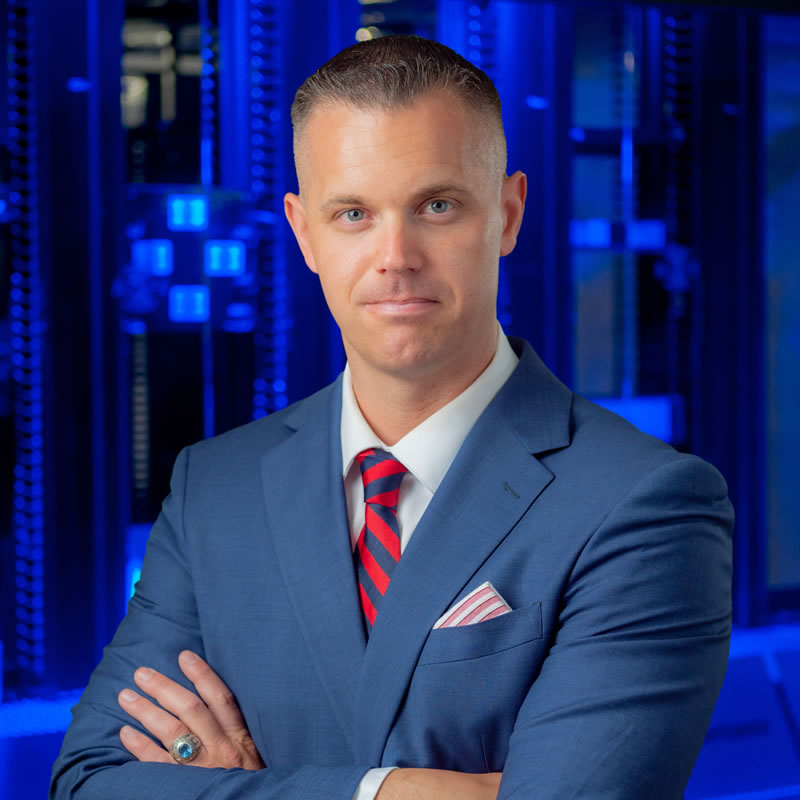 Christopher R. Markham
Vice President Information Technology, Economic Advancement & Chief Revenue Officer
PROFESSIONAL AND MANAGED SERVICES
"Due to popular demand and the growing member need for adjunct and managed services, we provide institutions and organizations with services ranging from virtual Chief Information Security Officer (vCISO), to institutional Chief Information Officer (CIO), to network engineers, to Chief Digital Learning Officers (CDLO) — and more!"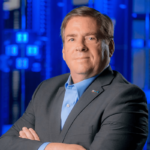 Bruce Tyrrell
Associate Vice President Programs & Services
CONCIERGE EXPERT SUPPORT
"Our local Network Operations Center constantly monitors traffic on our network backbone to ensure security, reliability, and optimal performance for our connected members. Available 7 days a week, 24 hours a day, and 365 days a year, our members can speak directly with our expert networking and system engineers regarding planning, issues, and technical challenges."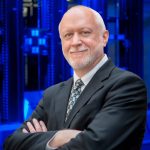 Dan Miller
Associate Vice President EdgeMarket
CONSORTIUM BUYING PROGRAMS
"As a cooperative pricing system in use nationwide, EdgeMarket offers a variety of contract vehicles designed to streamline procurement for education and the public sector. EdgeMarket provides procurement options that are safe, simple and smart."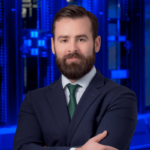 Adam Scarzafava
Associate Vice President EdgeEvents & Digital Marketing
COMMUNITY AND COLLABORATION
"We invite our members to actively engage in the numerous professional networking and development events provided each year to Edge members to encourage and facilitate community and engagement. Additionally, members have access to an extensive array of publications, White Papers, Case Studies, newsletters, and webinars."