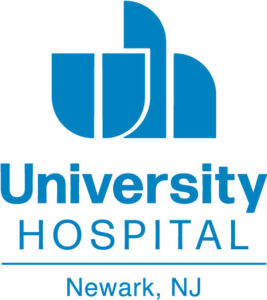 NEWARK, NJ, March 1, 2023 –Based upon the diverse connectivity and technical capabilities of the Edge network, EdgeNet, University Hospital in Newark, New Jersey has recently selected Edge as their internet services provider. As the principal teaching hospital of Rutgers Biomedical and Health Sciences and a Level 1 Trauma Center and resource for critical care, University Hospital required a secure connection to geographically diverse Points of Presence on the network.
Edge has partnered with University Hospital since its inception as the University of Medicine & Dentistry of New Jersey (UMDNJ). In 2013, this state-run health sciences institution was restructured, with most of the schools being transitioned into Rutgers University. At that time, legislation also made University Hospital an academic medical center with its own board of directors. "Until very recently, University Hospital relied upon Rutgers for networking services," explains Bruce Tyrrell, Associate Vice President Programs & Services, Edge. "Over the last couple of years, we have been working with the hospital and Rutgers to provide migration services that help separate their networks and deploy the infrastructure necessary to connect University Hospital to a colocation facility. We are excited to have been recently selected by the hospital as their internet services provider to help manage redundant connectivity and deliver a highly survivable, highly available networking experience to connected members."
Edge provides internet services from multiple Points of Presence on the EdgeNet network, where volumetric Distributed Denial Of Service mitigation is included at no additional cost and without added technical complexity. EdgeNet supports 100% of member demand, ensuring that an organization's traffic is never impacted by the network activity of another member. Designed with redundant nodes and Internet transit providers distributed throughout the state, EdgeNet offers superior network connectivity and advanced features that meet the evolving needs of high-speed research and collaboration and help members to take advantage of the latest developments in networking technology.
To learn more about tapping into the high-performance network experience of EdgeNet, visit https://njedge.net/solutions-overview/network-connectivity-and-internet2/