Jason Dorsey Announced as EdgeCon 2021 Speaker
A family gathering often brings a group of loved ones together from all different generations. Discussion has wide variety, easily showcasing generational differences. Translate this dynamic into the workplace and these differentiations could become problematic.
Lack of communication can turn a simple issue into a larger one, especially in an educational organization. Misunderstanding can also become more rampant with different age groups. Generations have different work styles and look for answers in a variety of ways.  Disconnect can take place in terms of teaching versus learning styles and even how relationships and trust are built.  "When all of these issues merge in an educational organization, the combination of differences can make finding solutions very difficult for leaders, whether they have decades of experience or whether they're brand new," said Jason Dorsey, EdgeCon 2021 Keynote Speaker and the President of The Center for Generational Kinetics (CGK). "When a problem needs to be solved, an organization has to quickly find a solution and maximize all of their resources, which involves bringing multiple generations together. This development is a massive opportunity, but also a difficult challenge."
At EdgeCon 2021, Dorsey will provide valuable tools and resources for attendees, showing how to maximize employees and their generational abilities. In his presentation, Dorsey describes when generational differences are understood, organizations learn how to unlock the talent, skills, and experiences found within different age levels. "There's never been a more urgent time to have this conversation, because we currently have five generations of consumers and personnel in the workforce. This quandary is creating unprecedented situations where leaders need new insights and tools to navigate and make the most of what is taking place," Dorsey explained.
When Dorsey steps into the spotlight at EdgeCon 2021, he will be sharing insights from his brand new book on Gen Z called, "Zconomy: How Gen Z Will Change the Future of Business—and What To Do About It." The book, which will be released in September 2020, discusses how Gen Z will change the future of business and how to approach their belief systems. "The book will showcase some of the best findings from our research, and having people there to access the book will be exciting," Dorsey said. "Zconomy" also discusses how Gen Z communicates and explores how they view other generations, their future and finances, as well as how they shop. "We wanted to share all of these insights in one place, bringing this generation's voice to life, so leaders and people of influence can better understand how these individuals look at life," Dorsey said.
Dorsey has written numerous books through the years, including "Graduate to Your Perfect Job," which talks about his personal journey and story at 18-years-old. He wanted to help his generation learn from his mistakes and overcome excuses and challenges to better transition to making adult decisions. "Y Size Your Business" is about millennials and focuses on strategies leaders can use to understand this generation at the critical time of their immergence. "When looking at different generations, figuring out who to trust is essential for leaders," he said.
Utilizing Generational Differences for Organizational Success
With constant technological advancements, skills learned five years ago have likely changed, and in many cases, may have become obsolete. In addition, popular topics in today's education and government landscape include digital transformation, digital inclusion, and disruptive transformation. The underlying reason behind digital innovation or disruption is often driven by differences in age. Technological adoption is usually motivated from the youngest up to the oldest, which Dorsey said was a big discovery at CGK. "What we look at as disruption is what younger generations view as simply normal," he added. "This variation in thought is our conversation. As much as the idea of disruption is scary, the reality is younger generations don't think they're disrupting anything—this is just all they've known." Dorsey further elaborated, "This viewpoint is counterintuitive, because if someone has always learned everything on YouTube, then you think the learning experience is going to be like YouTube. If someone has always received payment for wages every day, then the belief is all employers will pay you something every day."
At CGK, researchers use data to uncover valuable clues about each generation. "We help leaders understand the underlying trends, what we call behavioral drivers, which lead to the unique personalities and worldview of each generation," Dorsey explained. "Once these qualities are understood, then leaders can talk strategies and create actions we know work. People get fired up knowing there are actions to be taken right now without costing them any money, but still drive the key results they're seeking."
Sometimes generational differences can feel foreign and seem unreasonable between ages. For instance, when looking at higher education, many current high school graduates will have only used the Cloud to turn in homework assignments. Collaboration takes place between classmates online via technology, and students are learning by video and immersive technological experiences. The younger age groups have only used an iPad, iPhone, or iPod, which are not considered new items from their point of view. Conversely, older generations look at these same devices and may consider them new, exciting, and challenging. "Students also expect that they're going to continually be able to access learning on demand in a way that meets both strengths and areas where they desire growth," Dorsey said. This educational phenomenon makes the current landscape a challenge for organizations, especially when higher education often serves five generations at the same time.  This perspective scares older generations. "The reality is the younger generation isn't acting in a mean or malicious way; they are effortlessly interacting with the technology they grew up using," Dorsey said.
When a younger individual goes to an organization, they don't necessarily have higher expectations in regards to technology, just different expectations. "We have found the dynamic may be more of a challenge for younger generations to work with an organization that has older technology. Like asking them to connect to the Internet but they first have to use a physical cord rather than the Wi-Fi," Dorsey explained.
"Jason Dorsey is one of the most compelling and engaging speakers I've come across in my career. In fact, 'speaker' does not adequately describe Jason, who is equal parts researcher, social anthropologist, and entertainer."
Steve Cannon
President and CEO,
Mercedes-Benz USA>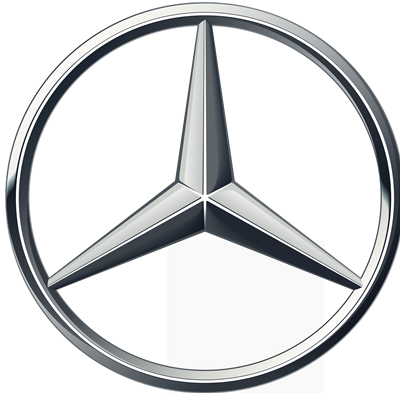 "Jason Dorsey is singularly the most effective business speaker I have ever witnessed and can make two hours seem like 20 minutes, even in a room of 1,000 people."
Rob Hallam
VP Corporate and Franchise Communications, ServiceMaster
What is Generational Kinetics?
Generational kinetics was a phrase invented by Dorsey and Dr. Denise Villa at the research center, because they didn't want to talk about generations separate from one another. Rather, CGK wanted to talk about the groups interacting together. "By looking across the generations, we've been able to cover a lot of really surprising insights rather than looking at them in a vacuum," Dorsey explained. Leaders have found this insight helpful as organizations work with multiple generations in one place, rather than just one age group; hence, the reason for generational kinetics. "The term has really stuck and people seem to still like the phrase 13 years later," Dorsey added.
Generational kinetics has now been applied to numerous organizations' work and life situations, and Dorsey shares these words of encouragement throughout his keynote presentations. Audiences are able to implement actions shared, customizing or tailoring the tools for their individualized establishments. For instance, a CEO of a manufacturing firm won't want information that will only work at a high tech company or something designed for retail banking. CGK provides strategies and tactics that work within the constraints of day-to-day activities, especially in regards to communication.
During the presentation, questions are shared with the audience, such as: How do we communicate across these different generations?  How do we build trust?  How do we drive innovation?  How do we drive more engagement to be applied in lots of different ways?  "This approach helps people trying to influence others or  interact with their colleagues, their employees, and their team, as well as their family," Dorsey said. "No matter which generation you're in, you will leave with lots of new ways to engage other generations."
Sharing Research Discovered About Generational Differences
CGK leads more than 65 generational research studies around the world in multiple languages, focusing on the research side of understanding generations. The research center has more than 700 clients providing data to understand the generational lens of an organization. The combination of this data enables researchers the ability to uncover hidden trends, disprove myths, and figure out what actually works and doesn't work. "This information allows leaders to make smart decisions regarding bridging generations and solving generational challenges," Dorsey explained. The research reports reveal new insights into generations and emerging trends around the world, from fin-tech and retail to marketing, healthcare, and employment.
"No matter which generation you're in, you will leave with lots of new ways to engage other generations."
Jason Dorsey
President of The Center for Generational Kinetics
Speaking to Different Generations
When Dorsey speaks to audiences, he wants listeners to understand the different generations and how they think, work, become educated, and how they conduct business. He has found younger generations, such as millennials, Gen Y, and Gen Z populations, drive the trends older generations ultimately adopt.
Currently, research shows that millennials are the largest generation in the current United States workforce, which also means the largest generation of managers. These people born between 1980–1996 are the core generation leaders, and employers are seeking to understand them. At the same time, Gen Z represents the post-secondary students found in the United States and has a much different relationship with technology, communication, money, work, and how they learn. "Organizations are saying we were starting to figure out millennials and here comes Gen Z, who's totally different," Dorsey said. "We are hearing from leaders that they moved too late on millennials and have been playing catch-up ever since. We don't want the same thing to happen with Gen Z." Organizations are working hard to be on the frontlines, in terms of understanding this younger generation, so leaders are aware of how to engage, educate, and attract the best and the brightest. "They want to understand how to unlock their talent," he said.
Dorsey knows this perspective well, at work and at home. He's a millennial. His wife is a Gen X and they have a Gen Z daughter—imagine the conversation at the Dorsey dinner table! "I have three generations at home, and we have four generations in our research firm every day, so we're living this just as much as everyone else. This dynamic makes my conversation even more fun and personal to come and share."
TAKE ADVANTAGE OF GROUP PRICING by visiting EdgeCon 2021 Registration to register your team members.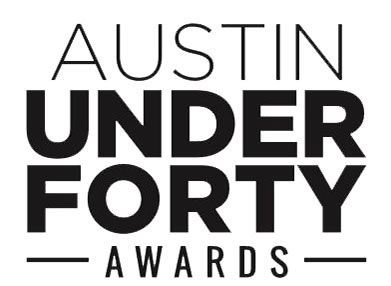 Jason Dorsey won the "Austin Under 40 Entrepreneur of the Year" Award for education at age 25, one of the youngest winners ever. He has served on both public and private company boards of directors. He actively advises CEOs, venture capital firms, private equity firms, and corporate boards across many industries.