Among the top strategic IT goals set forth by The College of New Jersey (TCNJ) several years ago included building and maintaining a safe, sustainable, and accessible technological infrastructure that supports high-caliber learning. To achieve this mission, the College looked to improve communication between the campus community and the IT division, increase the interoperability of IT systems, and to create a fully wireless, 'anywhere, anytime, any device' access to TCNJ resources. "All the planning involved in this initiative was pre-pandemic," says Leonard Niebo, Associate Vice President & Chief Information Officer, Office of Information Technology, TCNJ. "Prior to March 2020, TCNJ's application portal was only available to the MBA program and a small faculty cohort. Thankfully, the work we had completed to give this small subset of MBA students, faculty, and staff remote access to the resources at TCNJ put us in a very favorable position when COVID-19 hit and allowed us to be much more agile as the entire student population and faculty shifted to a fully online realm. Using the resources we already had, like VMware Cloud (VMC) on AWS via Edge and VMWare Horizon Cloud, and a team with over a decade of VMWare experience, we were able to move applications inside of AWS and lift and shift the College into this online world in just six days. VMC on AWS allowed for a seamless and faster transition to the Cloud, without having to change our VMware strategy."
VMware Cloud on AWS
A hybrid cloud solution, like the VMC on AWS, can help an organization accelerate their return on investment, by lowering migration, infrastructure, and disaster recovery (DR) costs. Over the last several years, TCNJ has adopted a "cloud-first" approach to any new project or initiative and looks for solutions that are scalable, agile, and nimble. "We explore cloud options that are both viable and cost effective in achieving our goals, and if a cloud approach is not available for that initiative, then the on premise solution must be virtual server compatible," explains Niebo. "We have also learned that taking smaller bites as we begin a project allows for greater success. For example, we focus on wireless access, then move on to application access; putting each piece of the puzzle into place."
"We have two data centers on campus: one is primary and one is secondary, with two diverse internet pathways coming into campus via the Edge network; one running to each of these data centers."
– Leonard Niebo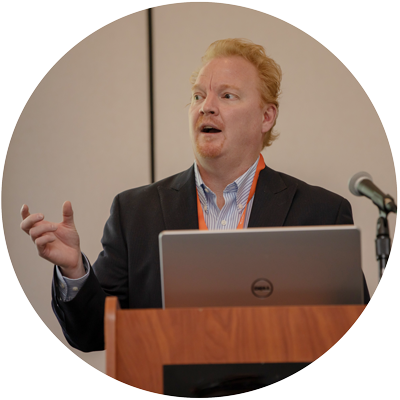 Another important factor in selecting scalable and flexible solutions is having a team of people willing to investigate the positives and negatives. "We were fortunate to have a group of students and faculty who were willing to join us and go through the growing pains of navigating cloud migration," shares Sharon E. Blanton, Ph.D., Vice President for Operations, TCNJ. "As our first testers, these individuals provided valuable feedback, especially since they have different expectations than our team. Plus, we may not be familiar with particular software, and we need the experts in that field to ensure everything is working properly and that the technology provides a smooth user experience."
TCNJ currently has two VMware ESX clusters with over three hundred servers, with the IT team now determining what the next evolutionary step will be in leveraging this technology and advancing the IT ecosystem. "We have two data centers on campus: one is primary and one is secondary, with two diverse internet pathways coming into campus via the Edge network; one running to each of these data centers," explains Neibo. "Now, we also have a tertiary data center in the Cloud in AWS. The goal of this cloud migration is to lessen the workload of the two campus data centers. With this approach and by using VMC on AWS, we can incrementally move what we have out to the Cloud at a slower pace, use our existing resources and the skillset of our team, and hit the 'sweet spot' of where our organization wants to be in regards to cloud technology. This strategy also allows our organization to springboard into other areas of the AWS ecosystem and go beyond just DR; continuing to reach the goal of being scalable, agile, and nimble."
"When students and faculty return to campus full time this fall, they will likely find new ways to use cloud technology and leverage these tools and resources to enhance the teaching and learning experience."
– Sharon E. Blanton, Ph.D.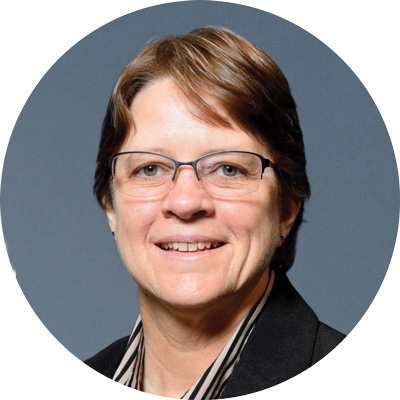 Business Resiliency and Continuity
VMC on AWS via Edge can help empower organizations to enhance their enterprise infrastructure and preserve precious IT resources. The connectivity of Edge's high-performance network combined with innovative AWS services not only provides an on-demand DR solution, but can be a way for an organization to achieve their goals of modernization, including managing databases and storage virtually. Going forward, TCNJ looks to increase the integration of various systems and employ data-driven decision making when setting goals and identifying business objectives. "As we continue to expand, we must look at additional ways of using data," says Blanton. "For example, we recently installed new security cameras throughout campus. We would like to better integrate our camera system and access control and determine other interesting ways to use the data from our access control system."
To take advantage of the extreme flexibility and functionality of the Cloud, without abandoning their investment in VMWare, TCNJ also uses VMC on AWS to simplify application and data workflow complexity. VMC Software, an AWS Advanced Technology Partner, created a platform that is designed to reduce cloud migration timeframes by eighty percent and allows developers to drag and drop workloads from on-premise to the Cloud and integrate data from multiple sources, all while still being under the VMware umbrella. VMC on AWS provides a single end-to-end view with interfaces for developers, IT operations, and end users. As a VMWare Software-Defined Data Center (SDDC), VMC on AWS can help an organization expand their enterprise infrastructure, accelerate their IT service delivery, and leverage the agility and scalability of cloud ecosystems.
Upon reflecting on recent events and the changes over the last year, Neibo says the investment in VMC delivered a vital DR solution during a time of crisis, enabling TCNJ to continue offering classes and shift to online education quickly. "This solution allowed students to continue with their education without missing a beat or making the process so onerous that they couldn't proceed." In addition, TCNJ's migration to the Cloud continues to support the College's strategic goals of providing an exceptional educational experience, while effectively addressing the technology needs of the institution. Blanton adds, "When students and faculty return to campus full time this fall, they will likely find new ways to use cloud technology and leverage these tools and resources to enhance the teaching and learning experience."
Looking for an optimal cloud solution to match your organization's needs and budget? Edge can help connect you with the right products and services to streamline your migration to the Cloud. Visit njedge.net/solutions-overview/cloud.