Data analytics can be an invaluable asset to an organization, helping to unlock important insights about their customers, marketing efforts, budget dollars, and much more. Especially in the higher education realm, colleges and universities can gain a deeper understanding of their students and how to better cater to their specific needs and expectations. As the value of big data becomes better known, more and more institutions are using this gold mine of information to make calculated decisions about their organization and which strategies are the most effective in achieving their mission.
Through the use of data analysis, institutions can improve their student recruiting efforts, streamline processes, and help enhance the quality of teaching and learning outcomes. Analytic data and tools not only identify key opportunities, but can also help pinpoint certain challenges or areas in need of improvement—allowing an organization to learn from their mistakes and avoid future setbacks. Most importantly, when data insights are shared across departments and disciplines, the organization can unite in their efforts to create a powerful and collaborative strategy that achieves institutional goals.
From providing information about day-to-day activities to measuring progress on big-picture objectives, this data-oriented approach can empower leadership teams to drive culture change and determine the most effective methods for remaining competitive and profitable in an ever-changing world. By finding ways to make more-informed business and financial decisions that improve operations and the entire college experience, the institution can deliver on their commitment to support student success from day one through graduation, and beyond. 
Held on March 12, 2021, the Emerging Themes Summit, hosted by Edge, explored how an institution can leverage big data to improve success across an organization, from admissions, enrollment, and retention, to academic program planning,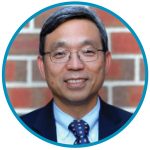 student engagement, and academic and career advising. Edge's Senior Vice President and Chief Operating Officer, Ed Chapel, Ph.D., kicked off the virtual event by welcoming guests and introducing Keynote Speakers, Karen L. Webber, Ph.D. and Henry Zheng, Ph.D, MBA to discuss Big Data on Campus: How Data-informed Decision Making Can Make Colleges and Universities More Effective Institutions.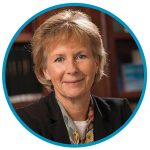 Webber, a professor in the Institute of Higher Education (IHE) at the University of Georgia, and Zheng, Associate Vice President Strategic & Competitive Intelligence Office of Research at Ohio State University, provided a unique look into data analytics and how this information can help improve the organizational effectiveness of an institution and promote a data-informed decision making culture.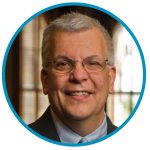 In Your Institution's Data Superheroes – Use Their Power for Good, August Freda, Campus Data Steward at the University of Notre Dame, explored the roles and attributes of typical Data Superheroes and how to leverage their expertise and influence to improve data-driven decision making—benefiting the institution as a whole. Freda shared that data governance allows an organization to ask more precise and accurate questions about their data and remove barriers about effective data use.
To conclude the Emerging Themes Summit, Chapel joined Rob Stirton, VP Institutional Effectiveness & CIO, County College of Morris,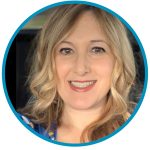 for Designing Student Success with Institutional Effectiveness (IE) and Business Intelligence. This fireside chat discussed thecomponents and processes of building a comprehensive IE office and how these efforts can guide strategic planning and the data-driven improvement of programs and services—further promoting institutional quality and student success.
Ready to turn data into actionable insights? Edge's virtual Institutional Effectiveness (vIE) service harnesses the power of your data to enhance institutional quality and boost student success. Contact Edward Chapel, Senior Vice President and Chief Operating Officer, Edge, via edward.chapel@njedge.net.