Inspired by a boyhood interest in astronomy and amateur radio, Ed Synakowski was always driven by curiosity and discovering new things. "My early love for science later translated into a graduate school career in fusion energy research," shares Synakowski. "I thought the ambition of creating the environment of a star on earth was pretty remarkable and could potentially offer enormous benefits to humankind." Following graduate school and doctoral studies, Synakowski began an exciting research career at Princeton University's Plasma Physics Lab (PPPL) and became an expert in plasma physics and fusion energy. "My first seventeen years professionally were spent at PPPL, where I later moved into group leadership, which led to a unique set of rewards and challenges," says Synakowski. "I discovered the power and attractiveness of being involved in complex problems that are tackled by a group. I love the complexity and aspirations of fusion research and dedicating hours to figuring things out through my own grit and by engaging with the community."
Later, Synakowski became interested in even bigger science questions, not only from a natural world standpoint, but also from an institutional perspective. This led him to accepting an opportunity to head up the Fusion Energy Program at Lawrence Livermore National Lab (LLNL) in California. He then served eight years as Associate Director of Science in the Department of Energy (DOE) overseeing fusion science research. "I wanted to see how federal policy is made when it comes to science policy," shares Synakowski. "I was at the Department of Energy during some tough budget years for my field, but I was proud of my team and the choices we made."
After serving as vice president of research and economic development at the University of Wyoming, Synakowski joined the University of Nevada, Las Vegas (UNLV) as vice president of research. Regarding both institutions, he says he was attracted to their land grant mission, the breadth of the institution, and their commitment to serve. "At UNLV, for example, the University has an ennobling set of practices with how they serve the city of Las Vegas."
Embedding a Positive Research Culture
Presented with the opportunity to become Vice Provost for Research and Innovation at Stevens Institute of Technology, Synakowski jumped at the chance to live and work in a thriving urban environment and join their commitment to excellence. "One of our top priorities is building scalable research administration systems," shares Synakowski. "Between 2021 and 2022, we had a 20 to 25 percent increase in research expenditures. This trend is driven by some outstanding young faculty hires, so we must make sure our systems for supporting them scale." Stevens houses two National Centers of Excellence and several cutting-edge centers and laboratories that lead national research and education efforts.
The Stevens Institute for Artificial Intelligence (SIAI) is one of these centers of interdisciplinary collaboration and research where faculty and students work toward solving important global issues. "The talent embedded in the center is immense and deep," says Synakowski. "AI and machine learning are touching nearly every facet of life and these resources can help us engage in complex problems through technology that touch on a tremendously wide range of societal challenges." Regarding such challenges, Synakowski is eager for Stevens to make advances on them given its disciplinary excellence, research centers, and potential for partnership given its placement in such an extraordinary region. "I look forward to working with faculty and trustees through a campuswide dialogue to identify the great challenges and questions we wish to take on. The Stevens mantra, "Inspired by humanity, powered by technology" says so much. This outlook will yield not only advances that benefit people directly, but will have unexpected societal and intellectual payoff as well. As one of the world's extraordinary urban centers with a small campus of very talented people, Stevens is uniquely positioned to act deftly across the disciplines so as to build on its success in gaining the trust of academic, industry, and government partners."
Strengthening Multidisciplinary Partnerships
During his tenure at the Department of Energy, Synakowski  gained valuable insight into the importance of partnerships. For example, he acquired a deeper understanding and appreciation for the national laboratories and their dedication to tackling critical scientific challenges. "PPPL and the other national labs are crown jewels of the research enterprise in this country. I believe they are a largely untapped reservoir of research capacity, talent, and ideas for the higher education community, and I'd like to strengthen our partnerships with them. My experience at DOE allowed me to learn about federal agencies' point of view when it comes to a high-performing university and how they see universities serving as partners to carry out their missions. I came away with an appreciation that, while so many stakeholders—government agency, lab and campus leaders, research intensive faculty, and House, Senate, and White House staff to name a few—have differing outlooks and roles, they all have a common interest in seeing scientists and students excel and succeed especially if they are making positive societal impacts," explains Synakowski.
These common interests motivate Synakowski to understand his potential partners better. "Part of my job is to have a consistent presence with the labs, agencies, and political offices and to act with an institutional empathy in order to best understand the institutional needs of others," Synakowski says. "We want to be able to account for different points of view and the needs of all these stakeholders. If we are successful, we will advance Stevens' mission of serving our students and faculty and help our region to thrive."
"We want to inspire an excitement for research and show younger generations that higher education and research is accessible and can set them on a path toward a rewarding career. Through their experience at Stevens, they not only can reach their professional aspirations, but can step out into the world to become innovators and problem-solvers in their own communities."
– Ed Synakowski
Vice Provost for Research and Innovation
Stevens Institute of Technology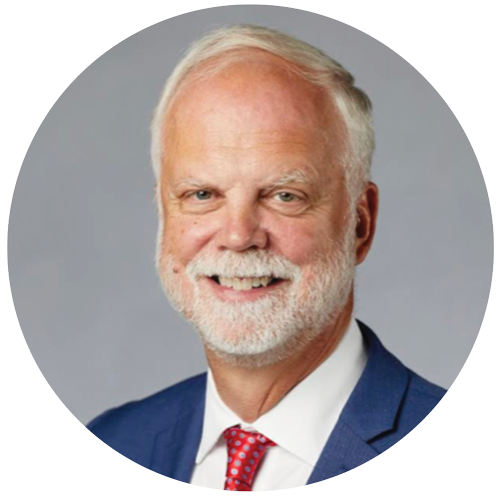 Embracing Complexity Through Collaboration
Building an infrastructure that is scaled to higher research intensity and complexity is a common goal for many institutions as they look to raise their competitiveness for research. "The pace of change in complex issues is sometimes dizzying, but I think there are opportunities that reside in embracing this complexity. Part of this involves earning a reputation as an institution that develops solutions through interdisciplinary partnerships with others. Today's challenges demand partnering in new ways between universities and national labs, government, and businesses."
In the coming months, Synakowski looks to form an internal research advisory council of associate deans for research and research-intensive faculty from across the Institute. "I'm not only looking for strong performers, but I also seek people who are prepared to be institutionally agnostic and can set aside their own departmental and research interests to look at the bigger picture. I want to identify what problems in the next five to ten years Stevens can contribute solutions to through partnerships with other universities, national labs, and the local industry."
Stevens is currently conducting a search for their next director of Technology Transfer and New Ventures who will play a significant role in implementing the innovation and entrepreneurship components of the University's strategic plan. "I look forward to working with this person to reinvigorate a culture that leans into intellectual property and licensing and business opportunities," shares Synakowski. "We are paying keen attention to the National Science Foundation's (NSF) role in the CHIPS Act, for example, where a new entity, the Technology Innovation and Partnerships directorate, was authorized in this federal statute. The act provides new funding to increase domestic research and manufacturing of semiconductors in the U.S. This represents a significant and important augmentation of the NSF mission and how it sees itself in promoting partnership between universities and the business world."
Turning Ideas into Real-World Solutions
As reflected in their tagline, "Inspired by Humanity, Powered by Technology," Stevens puts technological research front and center and has been innovating since it was founded in 1870. "As we advance our vision for research and education, we look to perform research that has an impact through intellectual property generation as well as examining theoretical ideas that explain and predict outcomes," says Synakowski. "This latter process is critically important in the ecosystem that enables purpose-driven research to succeed."
To help innovators translate their ideas into real-world solutions, Synakowski says they will continue to strengthen their culture and set of practices on campus that make bringing ideas to market simpler. For example, "We have an intellectual property review committee to support faculty, particularly young faculty members, and help them get acclimated and connect with senior faculty who have experience in bringing ideas to market. Having these resources and understanding the rules can make the process much more straightforward and exciting."
But the value of research that targets real-world problems extends beyond the immediate benefit. "The history of science reveals that profound and even extraordinarily beautiful insights into the nature of the world can be born out of such research," Synakowski says. "This in itself identifies totally new research opportunities and approaches. That's part of the power of directed research."
In the months ahead, Synakowski looks to connect with research institution leaders and join important discussions about how regional institutions in New Jersey can work together in new ways to pursue research initiatives. Stevens is also exploring how to leverage data to measure the impact of their initiatives and services. "We are reviewing a collective set of metrics that will enable us to compare our progress with ourselves and with peer institutions," explains Synakowski. "Among these metrics, we would like to take a closer look at our students and their trajectory after graduating from Stevens. They are embedded in a rich research environment that embraces complex challenges, and they not only go on to do well professionally, but often take on leadership roles and embrace civic responsibilities. When our students graduate with a strong self-awareness and understanding of their own capacity to embrace tough challenges, we've succeeded as an institution."
With a goal of helping empower more students to succeed and to engage on campus and society as inclusive leaders, Stevens advocates for students from underrepresented backgrounds and provides ongoing training and consultation for the Stevens community. "We look to create workforce pipelines that reach all the way back to our regional secondary schools," explains Synakowski. "We want to inspire an excitement for research and show younger generations that higher education and research is accessible and can set them on a path toward a rewarding career. Through their experience at Stevens, they not only can reach their professional aspirations, but can step out into the world to become innovators and problem-solvers in their own communities."