As the Northeast Region's premiere nonprofit technology partner to higher education, healthcare, and government, Edge serves as a member informed organization to provide secure, advanced networking, technology solutions, and consortium buying programs for its constituents. Based on the By-Laws of the corporation, representation on Edge's Board of Trustees from various sectors of education, healthcare, and government provide an intersectional view into those things which best serve the Common Good. The diversity of experience and thought among Edge's Board of Trustees members offers talents not easily found and serves to benefit the whole of the organization and its affiliates, sponsors, and members. The time and effort involved in serving on the Edge Board of Trustees is appreciated greatly as through this governance framework the Edge organization continues to grow and thrive, even in today's challenging times.
We would like you to get to know those individuals elected to our Board of Trustees and why their background is timely, relevant, and impactful to the current and future trajectory of our organization. Meeting quarterly to discuss a full agenda of items related to how research and education networks (RENs) across the nation bring increasing value to the institutions they serve, our Board of Trustees members all speak with authority and experience cultivated in real world achievements. In each issue going forward, we'll present a few of Edge's Board of Trustees members to better acquaint you with their backgrounds and experiences. As one will see, Edge is proud of the esteemed individuals who give freely of their time and resources to advance Edge's value proposition across the Region.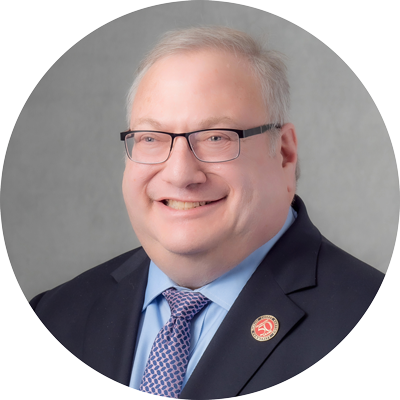 Dr. Steve Rose
President of Passaic County Community College (PCCC) and
Chair, Edge Board of Trustees
Dr. Steven M. Rose has served as president of PCCC since 1996, overseeing unprecedented growth and expansion. Considered one of the fastest growing colleges in New Jersey, PCCC operates four campus locations throughout Passaic County and enrolls 13,000 students in both traditional and online programs. In 2014, PCCC was included in the prestigious Achieving the Dream national initiative to promote student success in community college education.
Prior to becoming President of PCCC, Dr. Rose served as the College's Vice President for Academic Affairs, Dean of Faculty, and Dean of Admissions and Enrollment Management. He holds a doctoral degree in education from Rutgers University, a master's degree in higher education from the University of Vermont, and a bachelor's degree in political science from Muhlengberg College. He is also an officer of the New Jersey President's Council and is serving on the Workforce Development Board of Passaic County Board. In 2012, Dr. Rose was awarded the Faith in Paterson Award from the Greater Paterson Chamber of Commerce and its member businesses.
Currently serving as Chair on the Edge Board of Trustees, Dr. Rose values the relationship between the two entities and his ability to collaborate with other like-minded administrators.
"With Edge doing a lot of the work for us, we know we're going to get good value. We are going to trust the vendors, and everything becomes significantly easier. This is a valuable service when we can onboard technology and keep up with the times," Dr. Rose shared.
In January, he was named the 2021 Vice Chair of Middle States Commission on Higher Education Committee on Substantive Change. This Committee reviews requests from colleges and universities that want to make significant changes to the scope of their accreditation. 
"Accreditation assures students and the public of the educational quality of higher education," Dr. Rose stated. "I am honored to be part of the accreditation process that ensures institutional accountability, self-appraisal, improvement, and innovation through peer review and the rigorous application of standards within the context of institutional mission."
Dr. Rose is serving in his first term as a Commissioner, while continuing as president of PCCC.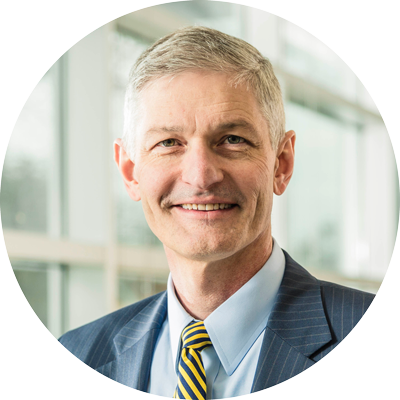 Dr. Joseph Marbach
President of Georgian Court University,
Edge's Board of Trustees, Independent Sector
On July 1, 2015, Dr. Joseph R. Marbach became Georgian Court University's ninth president and was charged with leading the strategic vision and growth of the university. His hire made him the first man and first lay president in Georgian Court's 107-year history. 
Dr. Marbach's distinguished background in the academic arena as both an educator and thought leader provided him with unique skills and knowledge for leading the University's 2,500 students and 30+ undergraduate and nine graduate programs.
"More than ever before, higher education demands that we bring new ideas and a new way of thinking to the difficulties we face," says Dr. Marbach. "It is only by working together, and by reviewing, questioning, and refining our strategies that we will meet and overcome challenges."
Prior to coming to Georgian Court, Dr. Marbach served as provost and vice president for academic affairs at La Salle University in Philadelphia. He also held a post as a professor of political science, established the English Language Institute, the Office of Professional and Corporate Education, and the Institute for Lasallian Education and Engage Pedagogy. He is the former dean for the College of Arts and Sciences at Seton Hall University in South Orange, New Jersey, where he also served as a professor and former chair of the Department of Political Science.
Dr. Marbach is a past president of the New Jersey Political Science Association and has served on the council of the American Political Science Association's Section on Federalism and Intergovernmental Relations. He is a fellow with the Pennsylvania Policy Forum and has been an active participant in the Global Dialogue on Federalism, sponsored by the Forum of Federations and International Association of Centers for Federal Studies.
Graduating magna cum laude from La Salle University in 1983, Dr. Marbach then earned his M.A. and Ph.D. in Political Science from Temple University. 
An award-winning radio analyst, Dr. Marbach is often called upon for his expertise on state and local government. He is also the editor-in-chief of Federalism in America: An Encyclopedia and has contributed to and edited Opening Cybernetic Frontiers.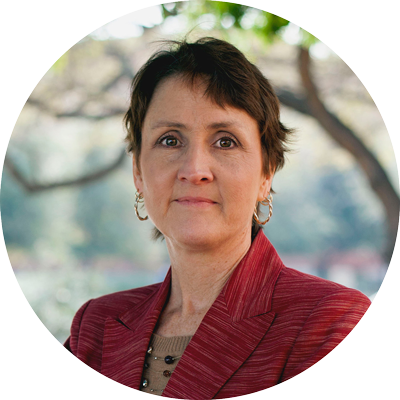 Michele Norin
Senior Vice President and Chief Information Officer at Rutgers University,
Edge's Board of Trustees, Research Sector
Michele L. Norin is the institutional leader for technology at Rutgers State University of New Jersey. Hired in December 2015 as Senior Vice President and Chief Information Officer, Ms. Norin's principal responsibility is to provide leadership in the strategic adoption and use of information technology in support of her University's vision for excellence in research, teaching, outreach, and lifelong learning. 
"One of the most fundamental challenges we struggle with in higher education is simply trying to keep up with all of the new capabilities that come with technology," said Ms. Norin. "We're kind of in two spaces at the same time. One space is learning to leverage the tools we already have to the fullest extent, while the other involves keeping our eye on emerging tools and capabilities."
As Rutger's primary advocate and spokesperson for IT strategies and policies, Ms. Norin defines and communicates a university-wide vision for technology, while providing oversight for IT-related issues and strategic planning. She also works closely with peers at other Big Ten Academic Alliance institutions and leading research universities to achieve synergies and cohesiveness in IT.
Prior to coming to New Brunswick, Ms. Norin was at the University of Arizona for over 26 years, including roles as Vice President for IT and Chief Information Officer, Director of Network Technology Solutions, and Coordinator for IT Outreach and Information Delivery.
Ms. Norin has a bachelor's degree in Management Information Systems from the University of Arizona and a master's degree in Educational Leadership from Northern Arizona University. Her career entails 30 years of experience in the field of technology spanning from administrative systems programming to campus IT leadership and strategic planning.
In October 2018, Norin was named the New Jersey Tech Council 2018 CIO of the Year (Nonprofit category). She serves as a member of EDUCAUSE, and in 2019, she was named one of the executive sponsors of Edge's professional network, Women Leaders in Technology.
"It's exciting to be a part of higher education because of its bigger mission to educate students and help people from any age group learn, grow, or rebuild their careers," she said. "We have the opportunity to influence others with new cool tools and devices."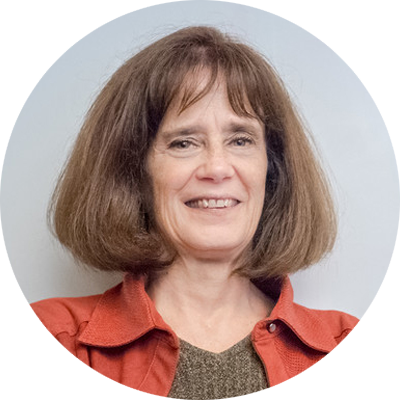 Candace Fleming
Chief Information Officer, Montclair State University,
Edge's Board of Trustees, Research Sector
Candace C. Fleming began her role as Vice President and Chief Information Officer at Montclair State University in 2015, after serving nine years as Chief Information Officer and Vice President for Information Technology at Columbia University. 
While at Montclair State, Ms. Fleming has been influential in guiding the University's IT department to work more closely with researchers and increase their exposure to the overall infrastructure available in the eco network, as well as offering better hosting, procurement, and support options from central IT.
"Partnering with similar IT-oriented experts like Edge also reveals new opportunities and allows researchers to think about the different ways where systems can assist them in their mission," she said.
Being the first CIO for Columbia University, she also led them towards stronger delivery of campus-wide information technology infrastructure, applications, and services.
Her prior positions gradually increased in levels of responsibility and were at several New Jersey corporations, including Schering-Plough Corporation, Warner-Lambert Company, Pfizer, Inc., and Cadbury-Schweppes.
Ms. Fleming received her BSE degree in Electrical Engineering from Princeton University and her MBA in Finance from New York University. She is a coauthor of Handbook of Relational Database Design, used as a text in numerous graduate courses and professional projects across the United States, Canada, and Japan. She has served as a member of the Board of Directors of NYSERNet, the regional network service for New York State higher education and research institutions.
In January 2015, Ms. Fleming was named to Edge's Board of Trustees, and in January 2019, she was named one of the executive sponsors of Edge's professional network, Women Leaders in Technology.
"Edge is continually expanding the solutions they offer as a lead procurement agency in New Jersey, so I encourage institutions to be frequent visitors of the website to remain familiar with this expanding portfolio of solutions," Fleming shared. "In addition, I would recommend that institutions reach out to Edge to share the types of solutions they may need in the future to allow Edge to proactively find ways to address their needs."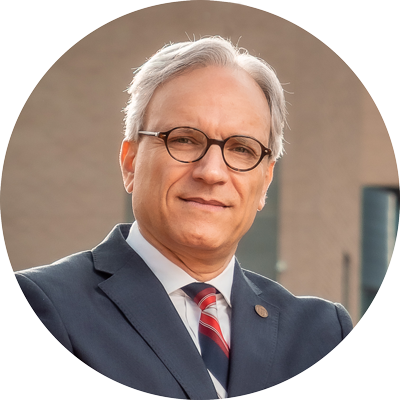 Dr. Fadi P. Deek
Provost and Senior Executive Vice President, New Jersey Institute of Technology (NJIT),
Edge's Board of Trustees, Research Sector
While Dr. Fadi P. Deek is New Jersey Institute of Technology's current Provost and Senior Executive Vice President, he initially began his academic path on the same campus in the early 1980s. 
He received his B.S. in Computer Science in 1985, M.S. Computer Science in 1986, and later his Ph.D. in Computer and Information Science in 1997, all from NJIT. From there, he became a Distinguished Professor with appointments in two departments Informatics and Mathematical Sciences. 
After almost four decades of professional affiliation with NJIT, Dr. Deek has gradually progressed through faculty ranks and taught at all university levels, from first-year to advanced graduate courses, from in-person to online, and to students with diverse abilities, from special needs to honors. With the increased responsibility, he was privileged to go from Coordinator and Director to Assistant Vice Chair to Associate Dean, and now Provost and Senior Executive Vice President. He also serves as a member of the Graduate Faculty – Rutgers University Business School and is a member of Edge's Board of Trustees.
"NJIT is pleased to have a relationship with Edge and we look forward to continuing to advance our research through data-informed decisions. We have a number of joint collaborations with Edge, up through the Chief Information Officer level. As we continue to develop our education and research support infrastructure, particularly in the domain of digital and data resources, we will continue to call on the expertise of Edge."
Dr. Deek's research interests have included software engineering and open-source software development, with applications to learning, collaborative, and decision-support technologies, and computer science education. Through this knowledge, he has published over 150 articles in journals and conference proceedings, ten book chapters, and three books. Dr. Deek has spoken at 40 professional presentations and been a Principal Investigator on several large projects.
With a wide wealth of expertise and knowledge, Dr. Deek has received numerous teaching, research, and service awards.