In a world where lightning-fast, reliable network connections are becoming not only desired, but necessary, to conduct business, drive research, and propel education, Edge is dedicated to providing advanced networking technology solutions that are robust, resilient, and meet the unique needs of member institutions. The Edge optical fiber network, EdgeNet, is a high-performance network designed to provide superior networking services to institutions and their respective user communities. Designed to meet specific business requirements as defined by the extensive member communities, like every top tier network, Edge aligns with industry standards for each of the primary value components to ensure members receive a network connectivity experience above and beyond that of a traditional Internet service provider (ISP).
Employing Industry Best Practices
With security and performance going hand in hand at Edge, EdgeNet is Mutually Agreed Norms for Routing Security (MANRS) Compliant and abides by all MANRS policies and practices. This global initiative has established a security baseline of action for network operators, aims to secure Internet routing, and provides crucial fixes that help reduce common routing threats. EdgeNet is also Internet Routing Registry (IRR) Compliant and regularly assists connected members with compliance to avoid interruption of supporting services from large entities, like Google. The IRR is a database of Internet route objects for determining and sharing routes and related information used for configuring routers, with a view to avoiding problematic issues among Internet service providers.
Member institutions connected to EdgeNet can count on comprehensive 24/7 monitoring, support, and incident response through the Network Operations Center (NOC). The Edge network team proactively supports members' efforts to remain current with route registry information requirements established by The American Registry for Internet Numbers (ARIN). This nonprofit corporation is responsible for managing Internet number resources, including Internet Protocol version 4 (IPv4), IPv6 addresses, and Autonomous System Numbers for Canada, many Caribbean and North Atlantic islands, and the United States. ARIN managed address space is part of the filtering that mitigates for propagation of correct routing.
Mitigating Network Security Risks
To improve the reliability and availability of the network and optimize network performance, peering connections take the majority of EdgeNet member traffic off the commodity Internet. Edge's peering fabric continues to be one of the largest areas of growth, with recent upgrades to both of the commercial peering fabric connections. Edge employs fully redundant connections to peering exchanges, as well as Private Network Interconnect (PNI) with Google, Amazon, Netflix, Akamai, and others. Edge's Internet exchange providers include Telehouse/New York Internet Exchange (NYIIX) and DE-CIX. Telehouse/NYIE is one of the largest regional providers in the area, with an excess of three hundred members and a peering fabric that is the largest in the world. DE-CIX has a global footprint, providing premium network interconnection services and Internet Exchanges internationally. Edge has upgraded the Telehouse/NYIIX IXP peering fabric to 100G and will be upgrading the DE-CIX IXP connection to 100G. Combined, these Exchanges, plus Edge's direct peering with content providers and content delivery networks (CDNs), account for 70-80% of Edge Network's traffic.
Ranked among the top Global Transit Providers, Nippon Telegraph and Telephone Corporation (NTT) Communications and Telia Company provide the stable and reliable connectivity of the Edge network, with routers in Philadelphia and Newark, New Jersey. The Edge optical backbone design incorporates multiple paths among nodes throughout the network which, in turn, provides for protected circuits and packet network redundancy. To protect the EdgeNet core and all connected members, an automatic DDoS defense mechanism is in place, where all traffic entering the Edge network is actively monitored to minimize service disruptions. The DDoS mitigation services are intrinsic to the services provided to Edge by both Telia and NTT.
In the research and education community, Internet2 is vital to helping organizations collaborate and access key technology resources. EdgeNet's peering connection to Internet2 enables Edge members to connect directly to the nation's premier coast-to-coast research and education network and gain access to Advanced Layer 2 Services (AL2S) and Advanced Layer 3 Services (AL3S). Edge's Internet2 access network and the transactional network are physically and logically separated by design, and in an effort to further bolster network collaboration, New Jersey has added a "gigapop" presence at 32 Avenue of the Americas (AOA) and 401 North Broad Street, Philadelphia. The 32AOA location interconnects with Internet2 at 100G and lays the groundwork for future connection to NREN at 10 or 100G. At the Philadelphia gigapop location, the connection to Internet2 is at 100G and Edge's sister regional network, KINBER. Edge can support many 100G connections into the infrastructure and between these two facilities via Edge's optical backbone.
Under the guidance and direction of respected industry veterans Jim Stankiewicz, Associate Vice President and Principal Network Architect, and Bruce Tyrrell, Associate Vice President Programs & Services, Edge's primary focus is delivering the highest speed possible for flow/packet delivery from point to point and to ensure the full capacity of contracted data rates are always available.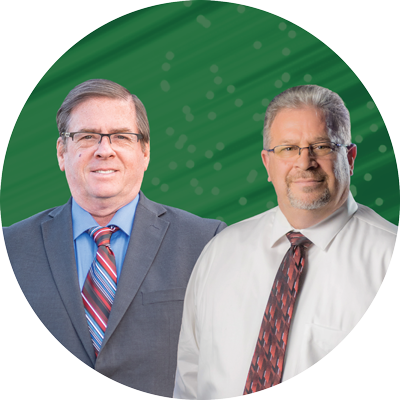 Implementing High Availability
EdgeNet is at the forefront of utilizing SDN-based LISP protocols to deliver a consolidated, robust architecture that enables members to reduce capital expenditures and operating expenses, simplify network design, reduce system load, and improve network scalability. Working and learning from home increased significantly in the past year, sparking Edge to add peering with Comcast and Altice (Optimum) to help meet the drastic rise in usage of the Edge network. In addition, Edge added a 100 GB direct peering connection with Akamai to coincide with recent video game releases and bandwidth spikes.
Another growing trend includes dark fiber connections for organizations looking to meet the evolving needs of their end-users with bolstered bandwidth and reduced latency. With impressive flexibility and scalability, many institutions are using dark fiber to parcel off bandwidth, eliminate speed issues, and provide the superior connectivity colleges and universities demand. Over a single pair of fiber, Edge can run eight separate and distinct circuits for each connected member, with built-in scalability to meet future demands.
A diagnostic feature of the Edge optical network is the Fiber Assurance Advanced Link Monitoring service that helps monitor the dark fiber infrastructure and can quickly isolate where a problem is located. Edge employs an Optical Time Domain Reflectometer (OTDR) feature that runs an algorithm on network spans. This service provides agnostic 24/7 in-service fiber link monitoring where real-time fiber fault detection localization and notification occurs automatically. With this information, Edge can notify their provider with an approximate location of the break, helping to resolve the issue quickly. Oftentimes, the Fiber Assurance enables the "fault fix" process to begin before the end user even notices a service disruption.
In recent years, hundreds of institutions are now offering dynamic eSports programs and competition opportunities on their campuses. To help organizations meet this growing demand and remain competitive in an emerging field, EdgeNet has a dedicated eSports connection with bandwidth reserved exclusively for gaming traffic, allowing lightning-fast on-net competition. Edge has a router with 880G of capacity dedicated to eSports and video game peering connections to all major gaming platforms, including Riot Games, Roblox, Take-Two Interactive, and Sony. Direct peering with Twitch and Valve Corporation has also been added to the EdgeNet network services. These exclusive connections take traffic off the commodity internet and minimize service disruptions. Plus, the built-in DDoS mitigation of the EdgeNet network prevents attacks from outside the network.
Delivering Multi-Layered Network Security
Unlike traditional ISPs, EdgeNet is highly invested in the success of connected members and ranks security among the most crucial objectives of their high-performance network. The EdgeNet network supports 100% of member demand, where the traffic of one organization is never impacted by another member's network activity.  Edge maintains a physically and logically segmented, out of band, network management platform to ensure the security and availability of the management function, even if issues arise. With an intentional segmentation of transit routing and core routing, EdgeNet includes peering and member to member routing. This design provides an effective method to isolate the transit edge, where the Internet service providers connect, allowing Edge to mitigate nefarious transit traffic, while assuring the operational integrity of the network core.
Following the principles of Net Neutrality, Edge never intervenes, throttles, or oversubscribes network services to any connected member. In addition, Edge does not inspect traffic or packets for content and leaves the determination of what is classified as acceptable or unacceptable traffic to the member enterprise networking team.
Looking toward the future, Edge is dedicated to further growing in connectivity and services, while scaling the network in a way that keeps costs low. Drivers of this initiative include Cloud Services and Internet2 connectivity, and Edge continues to look for ways to support this growing scale and maintain network resiliency.
Ready to discover the powerful connectivity of EdgeNet? Check out njedge.net/solutions-overview/network-connectivity-and-internet2 to learn more.