Earning a college degree is a significant accomplishment in a person's life, creating new opportunities both personally and professionally. A college education often opens doors to higher wage-earning potential and success in the workforce, as well as improved long-term financial stability.
"Even though the price of higher education continues to increase, the data still shows that without post-secondary credentials, your chances of succeeding in the labor force are a lot less than they would be with a degree," says Martin Van Der Werf, Associate Director, Editorial and Postsecondary Policy, Georgetown University's Center on Education and the Workforce (CEW). "To gain financial independence, a college education is almost essential in this economy, and looking at future projections, this credential will be mandatory for much of the workforce—with 65 to 75-percent of all jobs requiring a college degree."
The CEW studies the link between education, career qualifications, and workforce demands, and analyzes the education requirements for jobs across many industries. "CEW examines how effective colleges and universities are at educating students, since these institutions are the de facto training ground for the labor force of the future," says Van Der Werf. "Much of our research is focused on equity and trying to determine pathways for more people to have access to higher education, particularly first-generation individuals, students from low income households, and racial or ethnic minorities. The higher education system tends to replicate the divides that we already have in our society, favoring students who are already well prepared, so much of CEW's research is about trying to break those barriers and improve the overall success and health of our society and labor force."
Education in an Online Era
In a matter of months, institutions across the country have had to quickly realign priorities and resources to meet the increasing demand for virtual instruction and remote learning. "Prior to the pandemic, there had been a growing acceptance of online learning in post-secondary education," says Van Der Werf. "Now, many schools are supercharging these efforts and trying to provide quality online education that is equal to in-person instruction. The downside to this shift is that online learning is not for everyone. If you are not a self-starter, not particularly organized, and need others to push you, online classes are probably not a good fit to your learning style. The value of going to class on campus not only includes earning a degree, but meeting peers and faculty members who will potentially serve as a network for the rest of an individual's life. Colleges and universities are trying to address this disconnect and are learning what works in person and what works online."
Van Der Werf says many institutions are fundamentally rethinking their instruction model and taking a closer look at how today's students prefer to learn. "Leaders in education have always emphasized the primacy of in-person learning, but the pandemic has created a permission slip for colleges to explore other options. During this experimental period, many models are emerging and schools are trying to choose an option that is going to work best for them."
The Changing World of Higher Education
As a former reporter and editor at The Chronicle of Higher Education, Van Der Werf has an extensive background researching the business and financial management of colleges and universities, and continues to track trends relating to higher education finances. "I've been interested in the financial stability of colleges for decades and what drives consumers to invest their time and money in an institution," shares Van Der Werf. "We're finding that applicants need to have confidence and trust in the stability and future of the institution they are choosing to attend. Colleges and universities must be transparent about their finances and engage in two-way conversations that reassure consumers about the financial health of their organization."
Another emerging trend in higher education is an increasing number of adult learners pursuing degrees. "Students age 18-25 will still be a large market, but more and more colleges are realizing there is a growing number of working adults seeking continuing studies," says Van Der Werf. "Institutions must recognize that people understand that they are engaged in lifelong learning and may wish to go back to school throughout their careers to burnish their credentials. This focus on lifelong learning should be an important part of the business model going forward." For many professionals, the industry they enter following graduation can significantly change, where opportunities are not as numerous as years ago. "This transformation is becoming common for many workers," says Van Der Werf. "Perhaps as you get older, you have a family, have more responsibilities, and your current career just doesn't pay the bills anymore. This reality forces many people to change their focus and aspirations and realize that continued learning may be necessary—they can no longer fall back on the degree they earned thirty years ago."
"To gain financial independence, a college education is almost essential in this economy, and looking at future projections, this credential will be mandatory for much of the workforce—with 65 to 75-percent of all jobs requiring a college degree."
Martin Van Der Werf
Associate Director, Editorial and Postsecondary Policy,
Georgetown University's Center on Education and the Workforce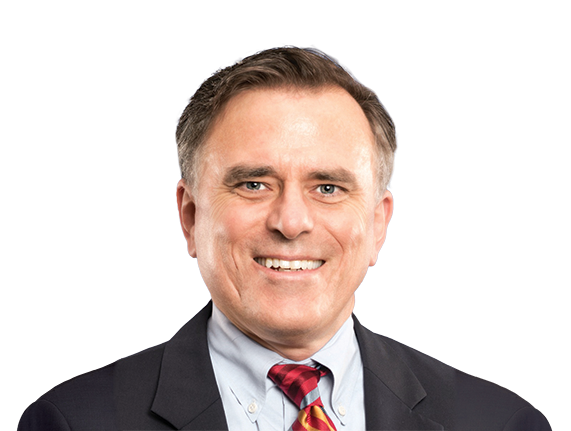 The College Return on Investment 
As tuition and student loan debt continue to rise, many people are questioning if pursuing a degree is worth the time and money.  Among CEW's research initiatives is assessing the return on investment (ROI) of specific degrees and credentials in higher education and helping individuals make informed decisions on where they should pursue their degree and what discipline to study. "Higher education research in this country is shifting from inputs to outputs," shares Van Der Werf. "Most of the college rankings focus almost solely on inputs, such as class sizes, how many professors have terminal degrees, and the SAT scores and high school class ranks of incoming students. Measuring outputs is completely different. Output focuses on the graduates and asks the questions: what jobs did they get, were these good paying jobs, and are these positions in the industries for which they studied? As a society, we are shifting to take a closer look at these lifetime outcomes, which many people are finding to be more interesting and important in their decision-making process."
As a presenter at EdgeCon 2021, Van Der Werf will be exploring the topic of college ROI and how the College Scorecard is delivering new details on costs and benefits of college credentials. His discussion will also explain how institutions can use the data to differentiate themselves from their competitors and make decisions about future spending priorities. At the event, Van Der Werf will also be joining Edge's CxO Exchange members to discuss the research trends that are emerging from this current period of experimentation in higher education. "Right now institutions must identify who they are and what their competitive position is in the market," says Van Der Werf. "This is a time of creative destruction and real introspection in higher education. You must define your institution more sharply than you have in the past. While this exercise is not necessarily new, the assessment will become increasingly important, both internally and externally. Leadership will need to take a closer look at each discipline and the associated estimates for employment and determine if they wish to continue to invest in the program; will this be an area that will continue to grow? Is this something we still believe in? Should we coordinate with another institution to offer this program?"
Van Der Werf says the emerging data is galvanizing how people are seeing the value proposition of higher education and that institutions must embrace this trend. "While this period in time can feel threatening, I think these challenges are also offering an exciting opportunity for change. By recognizing their place in the competitive sphere, colleges and universities can better market their individual strengths and showcase the value of pursuing a college education at their institution."
Don't miss out on the region's premier forum for technology in education and government. Register for EdgeCon 2021 today!