If today's colleges and universities are to successfully tackle their biggest challenge – bringing many more young people to a bright future – technology will play a key role. Steven Mintz, one of higher education's most eloquent innovators, has used technology to enhance advising, identify courses with high failure rates and achievement gaps, target student success interventions, and optimize schedules and curricula. He has also used ed tech to personalized the academic experience and make classes more engaging and immersive.
An award-winning teacher and author, Dr. Mintz served as the founding director of the University of Texas System's Institute for Transformational Learning. For five years, he was responsible for designing and testing new educational models and technologies with the end goal of making a quality education more accessible, affordable, and successful. "Instead of regarding students as novices or customers, new technologies can empower them to be partners, producers, and creators of knowledge," Dr. Mintz shared. "New technologies also provide unparalleled opportunities to democratize access to higher education, scholarship, and high-quality research resources."
To achieve these goals, Dr. Mintz helped develop breakthrough pathways and technologies to support immersive and personalized educational experiences, while using fine-grained learning analytics to harness the data to support change and advance innovative concepts. "New technologies also free us to devise fresh ways to teach, so we can transform students from passive recipients of knowledge into active learners, as well as create educational experiences that are far more immersive, interactive, and collaborative than was possible in the past."
A pioneer in the application of new technologies to historical research and teaching, Dr. Mintz is past president of H-Net: Humanities and Social Sciences Online, which serves over 200,000 academics world-wide. He is also the creator of the Digital History website (www.digitalhistory.uh.edu), which is used by 150,000 teachers and students a week and was named one of the Top 5 resources in U.S. History and been placed on the National Endowment for the Humanities EDSITEment list of exemplary online resources in the humanities. Noted Dr. Mintz, "History need not be boring.  All it takes is active, hands-on learning, and the Digital History website provides the tools that bring history to life."
Forging a Path of Change Through Writing
A leading authority on families, children, youth, and the life course, Dr, Mintz has published extensively on slavery, social reform, ethnicity, and film. He is the author of 15 books, including The Prime of Life: A History of Modern Adulthood, a New York Times Book Review Editor's Choice, and Huck's Raft: A History of American Childhood, which received major prizes from the Association of American Publishers, the Organization of American Historians, and the Texas Institute of Letters. As a leading authority on the transition to adulthood, he argues that colleges can do a far better job of preparing graduates for a rewarding career and a fulfilling life. "The transition to adulthood has become longer, less uniform, and more convoluted and problematic than in the past. There are more opportunities for young lives to go off-track, and colleges, in my view, need to do a better job of helping the young navigate this difficult transition." He believes higher education must formulate a better path forward, especially when the future is uncertain for so many students. "Our responsibility is much bigger than promoting their cognitive growth," he added. "We need to help them develop their social skills, establish an autonomous identity, and help them find a purpose and direction in life."
"We have it in our power to make education a more active process in which students have opportunities to mimic professional practice."
– Dr. Steven Mintz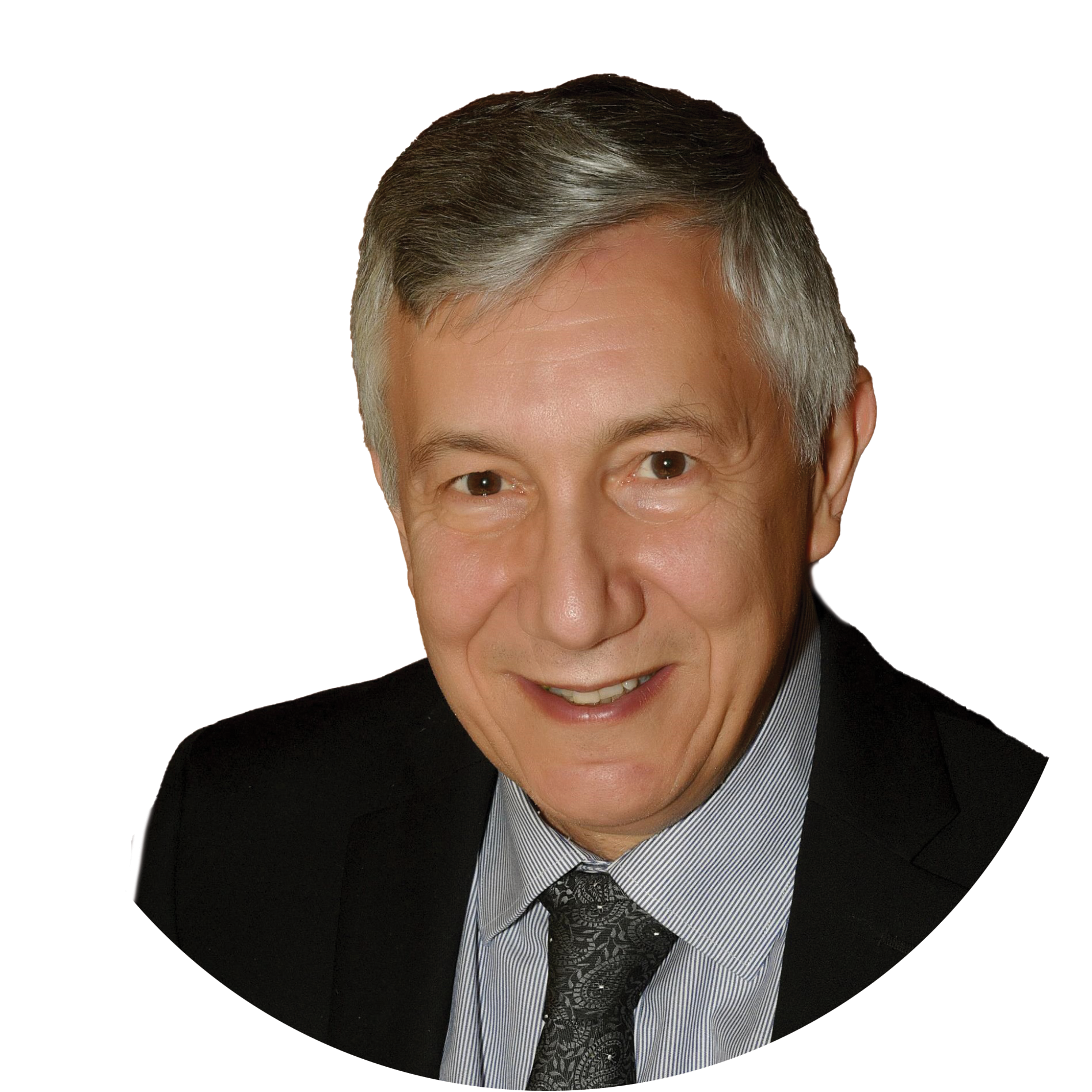 A Voice for the Often Unheard
Dr. Mintz is an educational democratizer, who has led many programs to improve the quality of K-12 history and social studies teaching and to help students from underrepresented backgrounds to enter the professoriate. His research has motivated him to find educational pathways for audiences often with no voice, whether improvements take place through advances in cognitive and educational psychology, cognitive science, and neuroscience or from psychometrics, data analytics, or machine learning. "We are in the midst of an educational revolution," he explained. "We need to use our available tools to design educational experiences and assessment and intervention strategies to bring many more students to academic and post-graduation success."
At the University of Texas System, Dr. Mintz's role was to help the academic campuses and health science centers to serve as a catalyst for educational innovation. . "We have it in our power to make education a more active process in which students have opportunities to mimic professional practice," he said. His institute's job was three-fold: to provide consulting and capacity building services to the campuses; help each UT institution establish state-of-the-art online programs; and put into place the infrastructure necessary to support the future of higher education. The team worked with the campuses to experiment with and assess new educational models, credentials, and delivery modes, as well as new instructional technologies, support structures, and ways to document and transcript learning.
Navigating Crises
Today, our colleges and universities, like our society as a whole, must confront a three-pronged crisis: a health crisis, a economic crisis, and a long-overdue reckoning with racial inequality. "Our students are quite rightly anxious, depressed, and in many instances, frustrated and angry," he shared. "Higher education is key to successfully tackling these issues, but our colleges and universities also face pressing challenges of their own: financial, legal, medical, and more." Colleges and universities are also struggling to find the best methods for keeping students engaged, as well as instilling a sense of community. The COVID crisis is making the latter a formidable challenge, especially when many institutions are conducting classes virtually, via hybrid models, or through blended models. The sense of "community" has also greatly diminished on many campuses, leaving many more students disengaged, angry, and struggling with accountability, often looking for alternative methods to the traditional college experience.
"Our colleges have an opportunity to become more equitable, resilient, and sustainable institutions," he continued. "Our system of higher education is highly stratified, and four-year institutions need to better serve groups who have historically been served poorly, especially community college transfer students, working adults, family caregivers, and commuters. This is our time to become less fragile and re-engineer certain aspects of higher education, especially via avenues that work outside the tried and true traditional framework."
The challenge our campuses face is to educate more students more effective and cost-efficiently, and technology will necessarily play a vital role. Educational technologies can make our classes more interactive and give students the opportunity to work with data and evidence, while learning analytics and technologies can identify roadblocks to success and then prompt interventions when students are off-track noting, "Nearly 40% of four-year students never complete their degree." While many of these issues were at the forefront before COVID hit, Colleges and universities that successfully mitigate the connection between college and career and make degree paths less complex, while ensuring their students graduate with the skills and knowledge needed to thrive, will be most successful.
---
Pioneering Breakthroughs and Best Practices
The challenges surrounding higher education in the current circumstances seem daunting, requiring increased collaboration and partnerships amongst the entire educational system. Dr. Mintz will share his pioneering educational methods and best practices with attendees at EdgeCon 2021, offering valuable insights on how to execute the promise of innovation and transformation in education through the assistance of technology. "The need couldn't be more urgent, and the timing of the conference could scarcely be more opportune," Dr. Mintz said. "It is incumbent upon all of us to create a higher education ecosystem that is affordable, accessible, and cost-effective, while we promote regional development, an increase in the pool of human capital, and undertake the research that will improve the world." Despite these formidable challenges, Dr. Mintz is always looking for the "how" to bring impactful, positive change – being a pioneer in education for the benefit of others.
EdgeCon 2021 is the region's premier technology conference for education and the public sector. Taking place this coming January 6-8, EdgeCon will be fully virtual in 2021 giving attendees the unprecedented opportunity to enjoy all of EdgeCon's numerous track sessions, interactive presentations, and speakers in a safe and comfortable manner.
---