New Jersey's Community Colleges are critical institutions of higher education and economic opportunity; reaching a significant proportion of the state's population and offer an affordable, high-quality education that serves the complex needs of students, employers, and local communities. As president of the New Jersey Council of County Colleges (NJCCC), Dr. Aaron R. Fichtner, has a broad influence in establishing the advancement of New Jersey's Community Colleges. The recent health and economic crisis introduced new challenges to accomplishing that mission and has forced many institutions in the education community to reevaluate their long-term goals. New Jersey's Community Colleges continue to play an important role in responding to the current crisis and ensuring that students and communities can rebound in the months ahead.
"Operating a college or community college during a pandemic has been very challenging, from keeping people safe to finding creative ways to deliver high-quality instruction," says Fichtner. "We've learned how to do things remotely that we might not have thought were possible even three years ago. In a larger sense, the pandemic accelerated many of the major changes that are happening in the economy and to our students. We need to think differently about how we build a skilled workforce to drive economic growth and prepare people for family-sustaining careers. As educational institutions, we must ensure that we're building a broader partnership and providing people with the knowledge, skills, and abilities that will serve them well in their life."
Translating Insight into Action
With the speed at which the economy is evolving, Fichtner says some industries are changing the way they do business, and the educational space must make haste as well. "First, we must understand what is going on in these industries. We not only should drive decisions based on data, but also have enough interactions with people in other industries across the state to have an accurate pulse on what's transpiring in our region. With this information, we can then translate those insights into real action. Community Colleges play a vital role, but we can't do any of this alone, so we continue to build relationships with high schools, workforce development partners, and 4-year colleges and universities."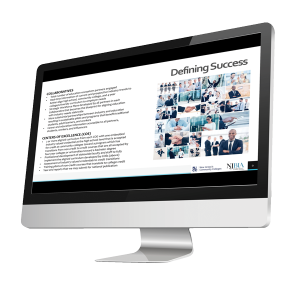 To expand the collaborative ecosystem of partners in education, higher education, and workforce development, NJCCC and the New Jersey Business and Industry Association have launched a new initiative, NJ's Pathways to Career Opportunities. This collective effort has three main goals: (1) to build strong industry driven education and training pathways that will be the foundation of the state's economy for years to come, (2) to build a skilled workforce that can adapt to the changing economy, and (3) to provide adults the opportunity to obtain new skills and careers. "Our mission is to build a talent ecosystem based on collaboration and information to expand economic mobility and opportunity and drive economic growth," explains Fichtner. "We will focus on four industries and allow employers to guide our work and dialogue. These industry sectors include (1) health services, (2) innovation and technology, (3) infrastructure and energy, and (4) manufacturing and supply chain management."
NJ's Pathways to Career Opportunities will also be creating Centers of Workforce Innovation (COWIs) at ten local colleges where partners work together to develop new programs and modernize existing curriculum.  Representatives from across the industry and state will provide guidance for COWIs and as a group, will share curriculum, provide professional development for faculty and staff, and develop transfer agreements. "If a high school student wants to work in data analytics, we want to make sure that the classes at his/her high school are aligned with the Community College he or she may later transfer to after graduation," says Fichtner. "We want to allow students to earn stackable credentials that make them employable, but will also allow them to get a 4-year college degree, without having to start over again."
"We will look to the leadership and staff at Edge to provide insight into the changing needs of employers and to help us create a framework for organic and natural collaborations."
— Dr. Aaron R. Fichtner
President, New Jersey Council of County Colleges (NJCCC)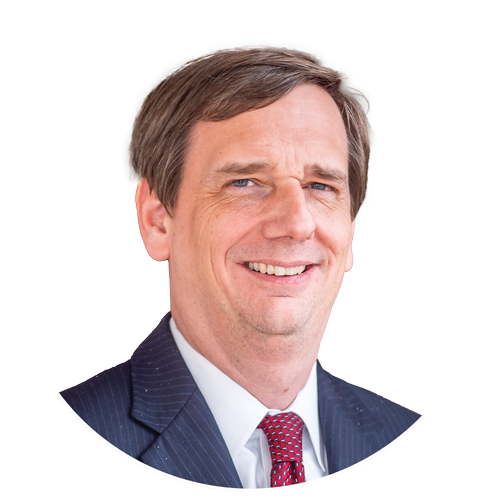 Expanding Student Research Opportunities
In support of research and discovery and broadening participation of institutions connected to the regional and national research and education fabric, Edge has submitted for the National Science Foundation's Campus Cyberinfrastructure regional connectivity grant. With this funding, Edge aims to increase research and education connectivity among smaller, less-resourced institutions, including Community Colleges.
EdgeDiscovery continues to identify partnership opportunities for advancing its mission for supporting research, education, and innovation. "Working with R1 institutions through to Community Colleges, Edge is engaged from many perspectives, including research and discovery and workforce development," shares Dr. Forough Ghahramani, Associate Vice President for Research, Innovation, and Sponsored Programs at Edge. "With regard to our education and workforce development, there is a great deal of opportunity to advance capabilities and competencies in areas such as advanced cyberinfrastructure (CI), data science, and analytics at every level of education."
To address the need for a skilled workforce who can support the advanced cyberinfrastructure for research computing and data, advanced networking, cloud services, and cybersecurity, a cybertraining opportunity conducted by Edge, Rutgers University, and NJCCC is currently being explored. With a goal of creating a CI career pathway, the project aims to become a track within the NJ's Pathways to Career Opportunities program. "The focus of the program will be in four areas, including systems facing, research facing, data facing, and cybersecurity," explains Ghahramani. "These skills are of interest for both academia and industry."
Along similar lines, Edge is exploring a cohort-based Bridge-to-STEM program between Community Colleges, Rutgers, and NJCCC that will also align with the NJ's Pathways to Career Opportunities initiative. "The Bridge program will offer an array of services and opportunities to participating students, including the potential to conduct undergraduate research," says Ghahramani. "Other program components include a select set of credit bearing STEM courses, industry speakers, hands-on internship opportunities, and undergraduate research. The plan is to pursue joint funding for these programs, start with a few Community Colleges, and expand in the future."
Creating an Environment for Organic Collaboration
The choice to select innovation and technology as one of the industries of focus was inspired by conversations regarding STEM-related pathways. "We consciously picked innovation and technology as one of our four sectors from our discussions with Edge and Rutgers University this past year," shares Fichtner. "We will look to the leadership and staff at Edge to provide insight into the changing needs of employers and to help us create a framework for organic and natural collaborations. Oftentimes, we all live in our silos and react to whatever crisis or issues arise, but if we had an ongoing place, physical and otherwise, that would bring people together, we believe we'll be better able to solve problems, inspire innovations, and create an environment for creativity and growth."
To learn more about the NJ Pathways to Career Opportunities initiative, visit www.njworkforce.org/pathwayandskillscollaborative or connect directly with Dr. Aaron Fichtner via afichtner@njccc.org.