Putting the Spotlight on Edge Member Institutions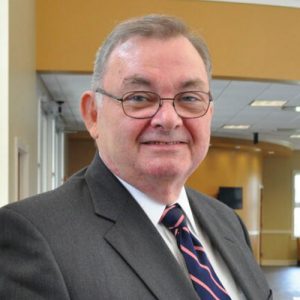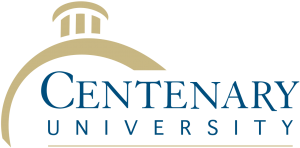 Becoming Centenary University's 14th president, Dr. Bruce Murphy has an extensive background in higher education administration. Formerly a consultant with the Registry for College and University Presidents and the fifth president of Nicholls State University in Louisiana, Bruce was chosen to lead Centenary University into a new era and further build a supportive environment for students as they pursue career-focused academic programs. Bruce joined the University on January 1, 2020, right before the pandemic halted in-person instruction. Committed to ensuring instruction continued and creating a return plan for the fall semester, the institution now offers a new program called Centenary Choice, giving students the option of attending classes fully in-person, online, or in a HyFlex format combining the two.
A retired lieutenant colonel in the U.S. Army, Bruce was tasked in 1985 as a member of the Inauguration Committee for President Ronald Reagan. He taught leadership courses at West Point and was vice president for academic affairs at the U.S. Air Force's Air University in Alabama. Bruce's higher education career has also included teaching posts at Vanderbilt University and Mercyhurst College, where he was the founding director of the Master of Science in organizational leadership program and chair of the Walker School of Business. In addition, he was the founding dean of the School of Business and professor of management at Point Park University.
Bruce earned a doctorate in educational leadership from Vanderbilt University, master's degrees from Teachers College at Columbia University and the University of Southern California, and a bachelor's degree from the University of California at Berkeley.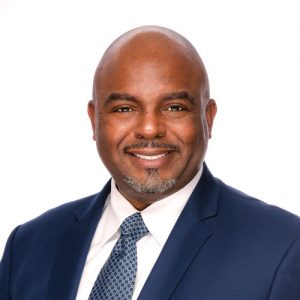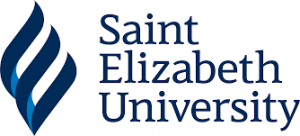 In July 2021, Dr. Gary B. Crosby became the eighth president of Saint Elizabeth University (SEU) and the first African American and first male president in the University's 122-year history. Recognized for his student-centered, mission-oriented, and transformational leadership, Gary brings more than 20 years of innovative and progressive administrative experience in higher education. He joins SEU from Alabama A&M University (AAMU), where he was directly involved in university-wide strategic planning, management, and advancement through the leadership of key operations such as enrollment management, student support services, diversity and inclusion, and student activities and leadership development.
While at AAMU, Gary played a significant role in strengthening student outcomes in humanities, STEM, and business disciplines through external partnerships; chaired AAMU's COVID-19 task force; led initiatives to significantly diversify revenue; and redesigned the overall student experience. Earlier in his career, Gary served in various capacities at Jackson State University (JSU), where he secured a multi-million dollar grant from the United States Department of Education in support of faculty and student research, leadership development, and scholarships. He also played a major role in the University's successful reaffirmation by the Southern Association of Colleges and Schools Commission on Colleges.
In addition, Gary is a 2019-2020 American Council on Education (ACE) Fellow at Rutgers University-Newark, holds a certificate in Educational Management from Harvard University, and is a 2016 Protégé of the Millennium Initiative of the American Association of State Colleges and Universities (AASCU). He earned a bachelor's degree in criminal justice from The University of Southern Mississippi and a master's degree in political science and a doctorate in urban and regional planning from JSU.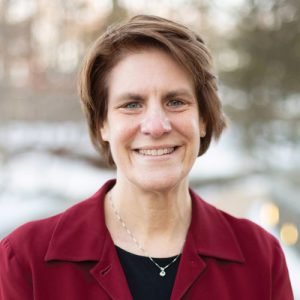 Dr. Cindy Jebb was appointed the 5th president of Ramapo College of New Jersey in March 2021. As the first woman Dean of the Academic Board at the U.S. Military Academy at West Point, Cindy's responsibilities included service as Dean of the Faculty and Chief Advisor on all curricular matters. She provided leadership, management, and supervision to the Academic Division's annual budget, 869 faculty and staff, 4,400 undergraduate students, and seven academic buildings. Cindy brings her passion for the liberal arts, commitment to inclusion and student success, and her long-standing dedication to public service to the role of college president.
Cindy retired from the U.S. Army with the rank of Brigadier General after 39 years of service to the nation where she served in command and staff positions at home and abroad; conducted human security research in Africa; and completed study projects in Iraq and Afghanistan. Author and co-author of three books, a recipient of an honorary doctorate in humane letters from Bard College, and a member of the Council on Foreign Relations, Cindy served as Professor and Head of the Department of Social Sciences at the U.S. Military Academy at West Point before assuming the duties as Dean of the Academic Board there.
She earned a Ph.D. in political science from Duke University, a M.A. in political science from Duke, an M.A. in national security and strategic studies from the Naval War College, and a B.S. from the United States Military Academy at West Point. She has taught courses in comparative politics, international security, international relations, cultural anthropology, terrorism and counter terrorism, and officership.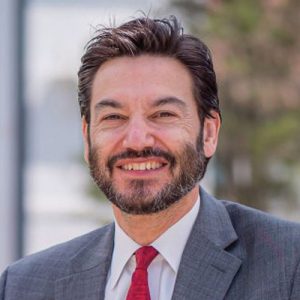 Dr. Jonathan G.S. Koppell

Dr. Jonathan G.S. Koppell was selected as Montclair State University's ninth president in August 2021 and leads one of New Jersey's largest and most successfully diverse public research universities that serves more than 21,000 students, from over 300 degree programs, offered by ten colleges and schools. He also shares his expertise and experience with students as a faculty member in political science. A nationally regarded scholar of policy, organization, and management, Jonathan transformed the public affairs college at Arizona State University (ASU) into one of the largest and most innovative in the nation.
During his decade-long tenure as dean of ASU's Watts College of Public Service and Community Solutions and vice provost for public service and social impact, the College more than doubled its enrollment, becoming the nation's largest comprehensive public affairs college. Through Jonathan's leadership, student retention and graduation rates significantly increased, he helped advance diversity among the faculty and college leadership, and he fostered new fundraising and research funding opportunities.
Known as a leader across Arizona, Jonathan has created deep, collaborative partnerships that aim to address critical challenges from homelessness and youth disengagement to lack of broadband access. He launched a public-private partnership embedding support services within Section 8 housing in downtown Phoenix and created a series of public-serving centers and institutes. Jonathan serves on the boards of several community and nonprofit organizations and has been a visiting scholar at the Brookings Institution, a Markle Fellow at the New America Foundation, and a Fulbright Lecturer in Shanghai, China. He is also the author of books and articles on global governance institutions, public-private hybrid organizations, and corporate governance.
Jonathan earned doctoral and master's degrees in political science from the University of California, Berkeley and a bachelor's degree in government from Harvard University. At ASU, he holds the endowed Lattie and Elva Coor Presidential Chair as Professor of Public Administration and Policy and is a Fellow of the National Academy of Public Administration. He began his academic career at Yale University, where he held faculty appointments in the School of Management and led the Milstein Center for Corporate Governance Performance.

A Kean alumnus and former member of the Board of Trustees, Dr. Lamont Repollet served two and a half years as the Commissioner of Education under New Jersey Governor Phil Murphy before becoming Kean's president in May 2020. During his time as commissioner, Lamont oversaw the shift to remote education amid the pandemic and played a key role in planning for the 2020-2021 school year. He also expanded early childhood education; promoting a school culture that embraces social and emotional learning; and strengthening STEM opportunities for students. During his tenure, New Jersey's public schools were ranked number one in the nation in the Education Week "Quality Counts 2019" report, which captures key data to assess a state's educational performances.
From 2014 to 2018, Lamont served as superintendent of the Asbury Park School District. The new instructional and organizational approaches that he brought to the district helped increase the graduation rate by 30 percent. Before that, he served as principal of Carteret High School, where his leadership garnered national recognition, earning him a reputation for decreasing the achievement gap. In 2018, he was honored as an Outstanding Human Rights Educator by Kean's Human Rights Institute. Most recently, he received the 2019 Medal of Excellence for Distinguished Service from The College of Education at Rowan University, the 2019 Trailblazer Award from the Innovation for Equity Summit, and the 2019 Conclave Image Award from Phi Beta Sigma Fraternity, Inc.
Lamont has long ties to Kean, having earned his master's degree in educational administration from the University. He served on the Kean Board of Trustees from 2011 until 2018, assuming the role of secretary, as well as chair of the Academic Policy and Programs Committee. While on the board, he visited Wenzhou, China in 2012 when Wenzhou-Kean University first opened and returned again to speak at WKU's second commencement in 2017.
Lamont earned his doctorate in educational leadership from Nova Southeastern University, his master's in educational administration from Kean University, and his bachelor's in communications from The College of New Jersey. He is a member of Phi Beta Sigma Fraternity, Inc. and serves as a mentor for the Sigma Beta Club.

James W. Crawford, III was appointed President of Felician University by the Board of Trustees beginning June 2021. Admiral Crawford is a North Carolina native with a long and distinguished career of military service. He was appointed by President Obama as the 43rd Judge Advocate General (JAG) and served as legal counsel to the Chairman of the Joint Chiefs of Staff. James was the head of the Naval Legal Service Command and commander of NATO Rule of Law Field Support, Afghanistan. As the Judge Advocate General of the Navy, James led 2,400 judge advocates, enlisted, and civilian employees of the Navy's global legal organization.
In his 33-year career in the Navy, he served under six Presidents, and was Lead Counsel for the principal military advisor to Presidents George W. Bush and Barack Obama, the National Security Council, the Homeland Security Council, and Secretaries of Defense Robert M. Gates and Leon Panetta.
James has served on Boards of Directors for the Navy-Marine Corps Relief Society, Lucy's Hearth, the Church of the Nativity, and is on the Board of Trustees of Belmont Abbey College.  He is an accomplished guest lecturer and keynote speaker and was the recipient of numerous military awards including two Distinguished Service Medals.
He is a graduate of Belmont Abbey College and earned his Juris Doctorate from the University of North Carolina. James holds a Master of Laws degree in ocean and coastal law from the University of Miami, and a Master of Arts in national security and strategic studies from the Naval War College. He was also named an MIT Seminar XXI Fellow.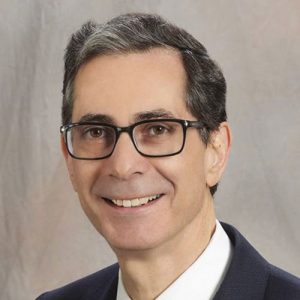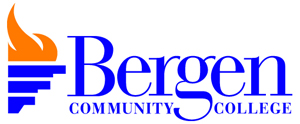 On January 1, 2021, Dr. Eric Friedman became the eighth president of New Jersey's largest community college, Bergen Community College. Eric comes to Bergen after working for 13 years at Hudson County Community College, an institution less than twenty miles away from the College's main campus in Paramus. With a familiarity of the region and extensive experience with New Jersey's community colleges, Eric stepped into his role with a deep understanding of the community and how to help further grow student and institutional success. He is committed to leading with an ethic of care, approaching education through the lens of equity, fostering initiatives that support student success, and creating high quality educational programs and services.
As the executive vice president and provost/chief operating officer at Hudson County Community College, Eric led the college's recent reaffirmation of its accreditation, launched an array of new programs in high-demand fields, and oversaw the expansion of a center for online learning as a key area for fiscal sustainability. Eric also created additional enrollment opportunities by leading the development of off-site locations, expanding early college dual-enrollment programs, and managing the development of Hudson's first fully-accredited school of nursing. For his support of student success, Eric earned the New Jersey Council of Community Colleges 2013 Spirit Award and the 2015 Distinguished College Administrator Award from Phi Theta Kappa.
Previously, Eric taught at a number of public and private colleges, including Drew University, Passaic County Community College, New School University and The Art Institute of New York City. Eric earned his Ph.D. and M.A. in sociology from the New School for Social Research, an M.A. in humanities and social thought from New York University, and a B.A. in English from the University of Denver.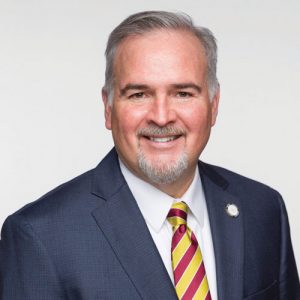 On July 1, 2020, Dr. Matthew Whelan became the ninth president of Caldwell University and the first male lay president. Caldwell College was founded in 1939 by the Sisters of Saint Dominic as a women's college. The school went co-ed in 1986, became a university in 2014, and now has around 2,200 students. Prior to joining Caldwell University, Matthew served as vice president for University Enrollment Strategy and Relationship Development at Stony Brook University, holding key leadership roles in undergraduate and graduate admissions, financial aid, registrar, enrollment management, student services, fundraising, facilities, and strategic planning for several campuses. He previously held the position of Vice President for Strategic Initiatives at Stony Brook.
As a first generation, Pell-eligible college student who attended Catholic schools, Matthew developed a love for small Catholic colleges and their commitment to reaching out to deserving students, especially the underrepresented in higher education, and teaching others to serve and give back. He has extensive experience leading administrative and faculty teams at Catholic and public higher education institutions including St. John's University, Hofstra University, William Paterson University, and Mercyhurst College. Matthew has held a number of positions on national higher education boards and associations, presented nationally and internationally on issues impacting higher education, coached a women's soccer team to a NCAA Division II Final Four appearance, and taught graduate students in higher education administration.
A New Jersey native, Matthew was born and raised in Denville and attended local schools, including St. Mary's Prep School and Morris Catholic High School. He holds a master's degree from William Paterson University and a doctorate in educational leadership from Dowling College in Shirley, New York.