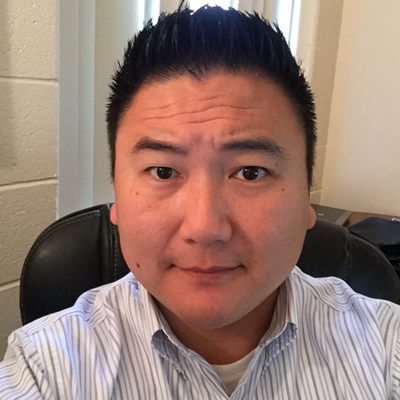 Caldwell University
Anthony Yang
Assistant Vice President & Chief Information Officer
Anthony Yang has been serving as Assistant Vice President and Chief Information Officer at Caldwell University since May 2020. Prior to his role at Caldwell, he served at the University as Executive Director, IT Operations and Digital Communications, where he managed the University website, social media, network infrastructure, media services, and technology support services.
With over 20 years of teaching and training experience in the sciences and technology, Anthony has harnessed the ability to communicate with professionals in the industry and distill those concepts into a non-technical format that anyone can understand. Anthony has 15+ years of experience managing: systems administration, IP-based networks, enterprise resource planning (ERP), web content management systems (CMS), search engine optimization (SEO), search engine marketing (SEM), campaigns for social media, and database driven systems. He has a detailed understanding of WAN and LAN networking principles and protocols, cybersecurity, web development and design, customer service, AV technology, biology, general chemistry and organic chemistry.
Anthony received his Bachelor of Arts degree in Psychology from Rutgers, The State University of New Jersey-New Brunswick.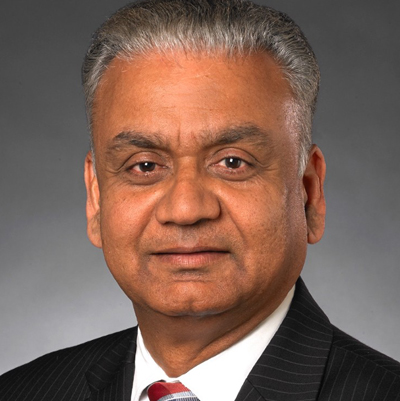 Mercer County Community College
Inder Singh
Vice President for Information Technology Services
Inder Singh serves in the position of Vice President of Information Technology Services at Mercer County Community College (MCCC) and is responsible for all aspects of Information technology services at the College to support students, faculty, staff and community.
Prior to joining MCCC, he spent 30 years in information technology in CIO roles in higher education. Most recently, he served as the Assistant Vice-President/Chief Information Officer for Springfield Technical Community College in Springfield, MA. Prior to his post at Springfield, he worked with both private and public institutions as a CIO and in leadership roles to provide technology solutions and support services to improve college enrollment to graduation rate goals 
In the upcoming academic year, he is planning and implementing the following key major initiatives to support and improving teaching and learning outcomes, enrollment management, retention, secure and flexible IT infrastructure services:
Live streaming technology implementation to support smart classrooms for teaching and learning, stream athletics, culinary demo, theater and college-wide events.
Implementing Cloud-based CRM technology to improve retention in advising and workforce development area.
Upgrading network infrastructure (LAN/WAN/Internet/WiFi) for flexibility, scalability and strengthening IT security to support academic and administrative goals.
Implementing communication and collaboration technologies to support enrollment, online learning and business processes reviews to improve operating efficiencies and improving IT services.
Inder received an MBA in Management from the Rensselaer Polytechnic Institute in Troy, NY and holds numerous technical certifications and is a member of various professional affiliations.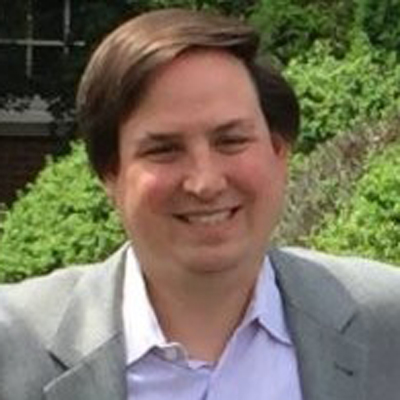 Middlesex College
John Mattaliano
Acting Executive Director, Chief Information Officer
John Mattaliano is a member of the Middlesex College (MC) Information Technology Department. He joined the team in 2018 and is currently serving in the capacity of Acting Executive Director/CIO.
Before joining Middlesex College, John was the Vice President of Information Technology for a large NYC financial institution. In this role, John was instrumental in planning, designing and implementing a new infrastructure platform that was scalable, reliable and secure. The result of these efforts provided employees with the flexibility and freedom to operate from remote settings, domestic and foreign.
When John joined Middlesex College, he utilized successful techniques from his previous business environment in collaboration with Middlesex College's team building and diversity values. John was instrumental in leading the creation of a tactical and strategic infrastructure plan that is the current roadmap for Information Technology progression. He is currently revising the strategic and tactical Information Technology plan to ensure all of Middlesex College is provided with the tools and information to continue the 'Student Learning First' philosophy. 
John's vision is to continue to support the Middlesex College community – students, faculty, administrators and leadership with future implementation of targeted projects: 
Improved network and wireless connectivity,
Enhanced wireless connectivity allowing seamless connectivity for all
ERP assessment and readiness study to improve information flow between students, facility and administrators
Added virtualization and buildout of a security practice for the Middlesex College
John is working towards a Master's Degree from Southern New Hampshire University and has a Bachelor's Degree in Computer Science from New Jersey Institute of Technology.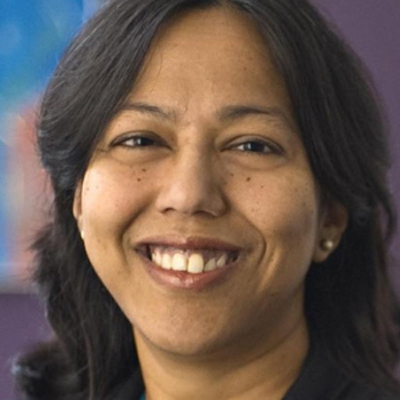 New Jersey Institute of Technology
Kamalika Sandell
Vice Provost and Chief Information Officer
Kamalika joined New Jersey Institute of Technology (NJIT) in July 2020 from American University, where she served as the Associate Chief Information Officer.
Kamalika has 25+ years' experience leading initiatives with P&L responsibilities from $20M-$200M in global companies with ambitious targets across multiple industries including financial services, higher education, manufacturing, industrial, and retail – representing companies including CapitalOne, Cummins, and PepsiCo. She has built organizations ground-up, led divisions through multiple rounds of modernization, managed distributed teams, transformed practices incorporating agile, and established a culture of learning where innovation is an operating norm. 
In her role at NJIT, Kamalika is the principal architect of enterprise technology strategy for the University, developing and delivering on critical technology services that enable the delivery of NJIT's mission. Additionally, her role includes responsibility for developing, championing and implementing NJIT's technology vision, strategy and supporting roadmaps aligned with the 2025 strategic plan. Kamalika also works closely with faculty, students, and technology teams to improve and innovate learning management solutions and expand online learning capabilities. She believes there is great potential at NJIT to develop a high-impact and high-functioning Information Services and Technology Division, instituting governance, incorporating innovation, and creating a culture of partnership, service and excellence. 
She is a member of several national and international committees and a frequent speaker on digital, analytics, and governance in organizations.
Kamalika received a Bachelor's Degree in Computer Science and Engineering from Jadavpur University in India. She holds a Master's Degree in Organization Development from American University.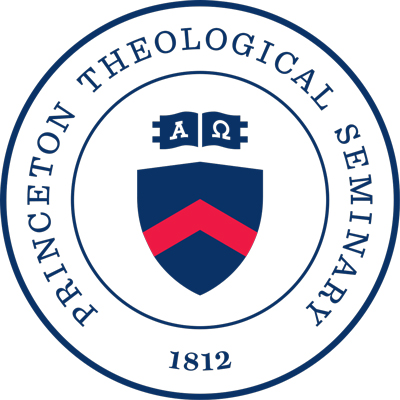 Princeton Theological Seminary
Jeffrey Sieben
Chief Information Officer
Jeffrey Sieben has been serving as Chief Information Officer at Princeton Theological Seminary since August 2017. In his role at Princeton Theological, he focuses on engagement, content distribution, business analysis, data systems, enterprise systems, visualization-driven reporting and innovative, scalable web technologies.  
Prior to his arrival at Princeton Theological, Jeffrey served in a variety of functions at Columbia University for nine years, including roles as Senior Director, Information and Web Technology and Director of Information, Online and Educational Technology.
Jeffrey has a strong track record of research, design and deployment of secure innovative technology platforms serving large and varying constituencies and equally diverse needs, derived from deep business and pedagogical understanding. He also has the know-how to design, implement and manage highly diversified technology environments and platforms as well as the security experience to protect highly confidential information.
He received his Master of Science in Information Systems from Fachhochschule Pforzheim – Hochschule für Gestaltung, Technik und Wirtschaft and a Bachelor of Arts in Music Production and Engineering from Berklee College of Music.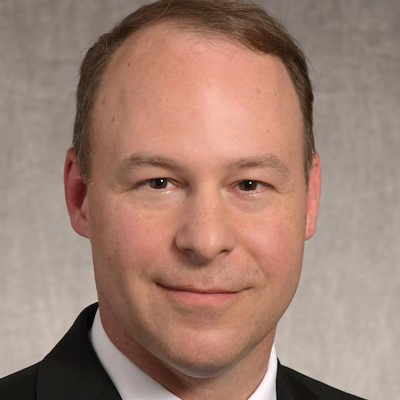 Rider University
Douglas McCrea
Associate Vice President for Information Technology and Chief Information Officer
Douglas McCrea was named Rider University's Associate Vice President for Information Technology and Chief Information Officer in 2019. Prior to joining Rider, he spent 19 years at Rutgers University, where he served in various IT roles with increasing responsibility. He most recently served as the senior director of information technology on the New Brunswick campus where he was responsible for IT systems, end-user technology, software development, content management, service framework, risk management and regulatory compliance. In addition, he orchestrated IT governance and cybersecurity implementation, as well as project management, strategic planning, budget management and allocation for all IT initiatives.
In his role as CIO at Rider, the position has been elevated to a Cabinet position, wherein his responsibilities include aligning technology to academic and administrative strategic objectives. Additionally, Douglas oversees a complex portfolio of information technology services on both campuses. These include leading, administering, planning, and budgeting areas of administrative and academic computing, enterprise systems, classroom and conference technologies, and many others.
McCrea received a Bachelor of Science in Advanced Plant Biology from Ohio University. He has also completed the yearlong Big Ten Academic Alliance IT Leadership Program.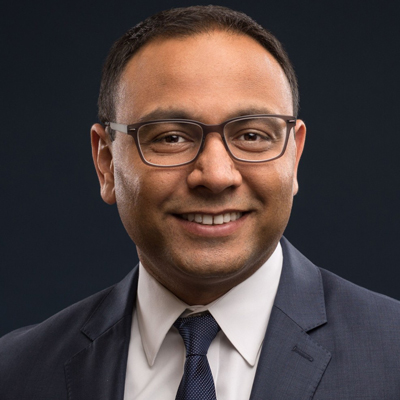 Stevens Institute of Technology
Tej Patel
Vice President for Information Technology and Chief Information Office
Tej Patel joined Stevens Institute of Technology in August 2020 as Vice President for Information Technology and Chief Information Officer.  A forward-looking leader with more than 15 years of higher education and corporate information technology experience, he is responsible for formulating a unifying IT vision and strategy aligned with Stevens' overarching mission.
Before embarking on his role at Stevens, Tej held several leadership positions at the University of Pennsylvania including Penn Nursing Chief Information Officer and IT Director of Systems and Infrastructure Service at the Annenberg School for Communications. At the University of Pennsylvania, Tej advanced the goals of the University's strategic plan by aligning it with the IT strategic plan, which included developing and implementing digital exostructure strategy culture for IT, including a four-year roadmap addressing governance, judiciously managing multiple multimillion IT budgets, and developing a successful team to digitally transform the organization. Tej implemented Online Learning and Teaching, Research-as-a-Service, Cloud First, Clinical Education Platform, and EPIC for Education programs for Penn Nursing. He led programs to generate an external revenue stream while maintaining the education and research mission via a broad community in the healthcare ecosystem. He provided IT leadership to a 50+million hospital and led IT merger and acquisition efforts for the school. Tej also co-chaired the IT Roundtable for the University of Pennsylvania.
Tej has experience providing value with state-of-the-art IT services, enhanced customer-centric services, and complex problem-solving; and advancing cultures of innovation, digital product management, and change management skills for all enterprise IT services. Tej is a serial technologist deeply interested in building and leading IT organizations focused on advanced technology, technology strategy, and innovation; and delivering connected services and customer experiences.
Tej earned a Bachelor of Science in Business Administration with a concentration in Management Information Systems from Montclair State University and is a candidate for a Master of Science in Organizational Dynamics at the University of Pennsylvania.