Dr. David Belanger's background in research runs deep, with extensive experience building and maintaining exceptional research organizations. For 15 years, Belanger was Vice President of Information, Software, and Systems Research at AT&T Labs. As Chief Scientist, he led research in computer science, data management, and analysis and visualization of data. Belanger's career also includes 17 years at Bell Labs and 10 as head of research in software systems and engineering. This impressive experience has helped Belanger in his current role as Senior Lecturer at Stevens Institute of Technology and has allowed him to make a significant impact in helping Stevens grow a very small data analytic organization into a first-class program. 
Throughout his career, Belanger has also explored applications among the areas of fraud, service/network operations, marketing, and mobility, and uses these insights to enrich the program at Stevens. One aspect that has most defined Belanger's career, both industrially and at Stevens, is scale. "The research we conducted in software engineering at Bell Labs was about large-scale software and how to do that in a better way," shares Belanger. "The research conducted in software systems and information was determining how to deal with very large-scale data and obtaining the maximum value of that information. The primary course I teach at Stevens, called Big Data Technologies, is chiefly about the various aspects of dealing with large amounts of data and creating a process that works day in and day out."
From his many years in the research industry, Belanger has recognized the significant importance of data. "Currently, I am trying to put together a very complete set of data that students can use from the time they enter Stevens, through the time they leave. This early availability of data will give students a complete feeling of how you collect and use data, from acquiring, cleaning, integrating, and managing this information, as well as incorporating artificial intelligence (AI), machine learning, and putting data into production. Data goes beyond learning the algorithms. The real insight lies in understanding the entire data pipeline and lifecycle and creating value from data."
Creating More Value from Data
While at AT&T Labs, Belanger created the AT&T Research InfoLab, with a mission of creating more value from data and interactively analyzing and visualizing AT&T's communication networks and services. "In 1995, the company concluded we had immense amounts of data and that data could be used to gain value in a variety of ways, not only in managing the network and the various services we had, but in looking at fraud, security, and marketing," explains Belanger. "Two of the key learnings from this mission are the importance of solving the right problems and gathering a broad array of data. In many ways, our early exploration in the InfoLab was a precursor to what much of the data world looks like today."
Belanger's rich research experience has also revealed the importance of having the right thought process. "Both my training as a mathematician and my experience as an industrial researcher have taught me a certain type of thought process: sitting down and determining how you should think about a problem before actually diving in. This approach has served me well and I try to pass this advice on to my students." In addition to technical skills, Belanger emphasizes that soft skills are equally essential for students entering the workforce. "Organizations hiring graduates not only expect data analytic skills, but are looking for how these individuals interact in teams, work with management, and are involved in the governance of data. I know the abilities that I have liked to see in the people I hired, so I try to instill those skills in my students."
Promoting Student Engagement
Through state-of-the-art laboratories, world-renowned faculty, and cutting-edge research programs, Stevens offers a hands-on learning environment for the next generation of innovators. Belanger says students who intend to become data researchers, analysts, or engineers must first love the process of data analysis and the life cycle. "Since they will be fully immersed in this field for several years, students need to enjoy the data process and be inquisitive about the cycle and how to improve this process. I try to engage students in as many actual experiences as possible. Most courses will include extra-long team projects where students work on either a problem that has been introduced to us by a company, perhaps with data from that organization, or using other real-world data to solve problems. This provides the most realistic view of the data cycle from beginning to end."
Stevens also provides students access to facilities that are close to real-life situations that they will encounter in the workforce. Over the last several years, Belanger's courses have incorporated using cloud facilities, specifically AWS Educate, to give students access to the Cloud. "Students can access the latest in modern software systems and hardware systems for use with clusters of computers, for instance," shares Belanger. "They are not only expected to use these resources, but most importantly, look at high-performance computing with a critical eye and measure performance under various conditions and scales." 
Due to new advances in data and analytics, the financial industry is quickly changing, with fintech becoming an exploding field. The Hanlon Financial Systems Center at Stevens is helping researchers and students explore the complex global financial system and conduct calculations, modeling, and future-oriented research that can provide real-world applications in business. The technology within the Hanlon lab facilities gives students hands-on experience with the tools that will continue to drive change in the world of finance.
Through Edge, Stevens has access to a server with Edge network flow data—providing a test bed for Belanger and his students. "Edge has provided access to real data that comes from a real network in close to real time," explains Belanger. "Through this opportunity, we are able to expose students to this data and show them how to use streaming data. We're showing students how to understand what data is actually saying before applying several powerful algorithms. Secondly, student teams will spend their graduate school career looking at this data and see what information they can draw through analysis. This server access will be an incredible resource for both academics and research."
Diving into the Framework
The rapid pace of technological advancement has sent a ripple effect across many industries, causing the world of research and innovation to significantly grow and transform. "As technology evolves, the tools you might learn in school may not be the tools you're using a decade later," says Belanger. "Because of this evolving dynamic, we teach our students four things: (1) learn how to use the best of current technology, (2) learn the framework of why that technology is the way it is, how the technology was developed, and what the limitations might be, (3) learn management of the data ecosystem, including the software system that goes around all of these technologies and tools, and (4) understand theory and the evolution of technology in this area." 
Belanger says we are in a time where there are many new tools and technologies constantly entering the market, where some will become market leaders and others will disappear or become niches. "For students, the real skill is not learning a list of fifty tools that roughly do the same thing; the key is to be able to put together a framework that understands how these tools fit into what you ultimately need to do to create value and try to understand whether these tools will be crucial in this space going forward." 
Keeping an open mind about a new tool is also essential, even if there are features or capabilities that may seem unnecessary at the time. For instance, in regards to Big Data, Belanger tells his students that this area is all about doing things that people previously thought were either too hard, too expensive, or just plain impossible. "We need to look at new tools and technologies with a mindset of whether they can allow us to accomplish things that we never thought possible." 
"Edge has provided access to real data that comes from a real network in close to real time," explains Belanger. "Through this opportunity, we are able to expose students to this data and show them how to use streaming data. We're showing students how to understand what data is actually saying before applying several powerful algorithms. Secondly, student teams will spend their graduate school career looking at this data and see what information they can draw through analysis. This server access will be an incredible resource for both academics and research."
– Dr. David Belanger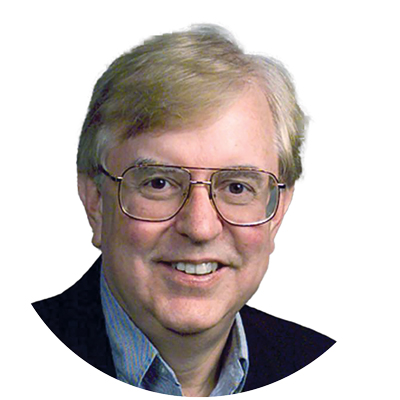 Giving a Voice to Computing and Engineering
Belanger is co-chair of the IEEE Big Data Community and leads the IEEE DataPort project. The IEEE is the world's largest technical professional organization for the advancement of technology and aims to be a trusted global voice for computing, engineering, and technology information. "The IEEE DataPort project comes from my belief in the central role of data and the need for researchers and engineers to have more quality data that would be beneficial not only in analytics, but is helpful to society," says Belanger. "IEEE is the leading technical professional society in the world, with a global reach. To support the exchange of technical knowledge and information, IEEE Dataport is connected to over 100 IEEE technical journals and the IEEE DataPort platform provides a way for researchers and data analysts to retain, manage, and share valuable research data."
The IEEE DataPort platform currently has over 500,000 global users and over 1,600 datasets, offering free uploads of any dataset up to 2TB. "A crucial advantage of this platform is that the IEEE DataPort allows research reproducibility, where researchers can test and possibly extend the research of another person," shares Belanger. "Another unique advantage is we have an editor in charge of the metadata for the IEEE DataPort who ensures the quality of the metadata being contributed is consistent with what would go into a technical journal. We're treating data much like a publication, so if you put a dataset on the IEEE DataPort, you will receive a digital object identifier (DOI), giving you credit for producing papers and quality data and providing you with global exposure."
Stevens Institute of Technology, IEEE, Edge, and Belanger are all members of the New Jersey Big Data Alliance (NJBDA) which helps foster collaboration among state academia, industry, and government and aims to advance computing and data analytics capabilities and expertise. "Edge and NJBDA have very deep roots in the various technical communities of New Jersey, with Edge providing the network services and parts of the infrastructure," says Belanger. "In parallel, IEEE has both global reach and local chapters in New Jersey. All NJBDA members want to expand the range and access of technology and offer more career opportunities to a wider variety of people, both in New Jersey and beyond." Belanger currently leads NJBDA's entrepreneurial section activity to identify how the alliance can help support entrepreneurs and startups within the New Jersey area. "Edge is an important part of this mission, with Dr. Forough Ghahramani being very active in this entrepreneurial activity," says Belanger.
Increasing the Momentum of Technology
As an active member of the EdgeDiscovery Advisory Council, Belanger helps to increase the momentum of technology by promoting collaboration and inspiring excitement in New Jersey's technical community. "Since the Council is able to be very close to the grassroots, the group has the ability to be a crucial social force in engaging more of our population," says Belanger. "New Jersey is a reasonably large state and the impact of this group is broad enough to have critical mass, but also focused enough to actually change things on the ground, which is very exciting. This movement will help more people from underrepresented communities become involved in technology, help increase entrepreneurial activity within the state, and create a more informed, highly-skilled population in New Jersey."
Looking to drive innovation forward through research connectivity and access to advanced computing resources? Explore EdgeDiscovery at NJEdge.net/research.