Growing the Invention to Innovation to Commercialization Pipeline 
University research and entrepreneurial innovation have long been driving forces of economic growth and help create an environment where seeds of change can grow. With this philosophy in mind, Governor Phil Murphy re-established the former New Jersey Commission on Science and Technology as the New Jersey Commission of Science, Innovation and Technology (CSIT) in August 2018. CSIT fosters academic-industrial collaboration and ensures entrepreneurs and inventors have the resources they need to succeed in the global economy. 
Early in 2020, Judith Sheft joined the Commission as the Executive Director, bringing her 18 years of experience in regional economic and cluster development at the New Jersey Institute of Technology (NJIT) to help drive CSIT's mission forward. 
"The Commission is committed to advancing our innovation ecosystem to create a stronger and fairer economy for all New Jersyans and we're working to implement programs that foster innovation and support some of our earliest stage innovation-based entrepreneurs," shares Sheft. "Upon joining CSIT, I had the opportunity to take the ideas and programs that we had been working on at NJIT and apply them on a larger statewide basis, where we can work with entrepreneurs throughout the entire state and help commercialize innovative technologies emerging from academia."
Strengthening the Innovation Economy
Comprised of representatives from academia and the public and private sectors, CSIT focuses on programs that support the earliest beginnings of innovation-based entrepreneurs and looks to promote New Jersey as a home for academic and technological research, development, and commercialization. 
"Our goal at CSIT is to help early-stage companies navigate the innovation landscape successfully and show them ways to leverage federal resources as they grow," shares Sheft. "Some of the businesses we work with may have only one person or haven't yet achieved revenue. We try to support them through grant programs, as well as helping them connect with our academic institutions that have students, faculty, and equipment that can assist with propelling their business forward. Most importantly, when developing and implementing programs, we keep diversity and inclusion top of mind to ensure all New Jersey entrepreneurs have the support and resources they need to grow their business."
When reviewing grants, CSIT scores the grant applications based on a number of criteria to ensure diversity and inclusion elements are taken into consideration. Scoring often includes bonuses for first-time applicants, women- or minority-led companies, applicants that are using licensed technology from a New Jersey university, or applicants that are located in an Opportunity Zone-eligible census tract within the state. 
"We are specifically looking to develop programs that are helping companies advance along the commercialization pathway from research to production," says Sheft. "We just finished accepting applications for the latest $1.25 million round of our federal Small Business Innovation Research (SBIR) and Small Business Technology Transfer (STTR) Direct Financial Assistance Program for startups engaged with the federal SBIR/STTR program." 
Sheft noted that the program provides funding to companies that have received federal SBIR/STTR grants. "These grants help companies conduct early-stage research and development (R&D). Companies that have received Phase 1 of these federal grants can receive up to $25,000 of additional funding from the Commission. A company that is between Phase 1 and Phase 2 of the federal program can obtain a grant of $50,000."
An important initiative of the Commission is driving and enhancing the relationship between small businesses and entrepreneurs and the State's academic institutions. 
"CSIT has programs that provide companies with vouchers to conduct work at New Jersey's colleges and universities and use the specialized equipment in their laboratories," says Sheft. "We are also collaborating with other partners on technology showcase events to be able to highlight the exceptional work that is going on within New Jersey. We are very fortunate to have a strong relationship with the New Jersey Economic Development Authority (NJEDA), whose many incentive programs complement our initiatives and are potential next step pathways for entrepreneurs that have received initial support from CSIT."
Connecting Innovators with Research Collaborators
To help showcase the beneficial resources and innovation stemming from New Jersey's world-class universities, the State launched Research with New Jersey in 2018. Research with NJ is a collaborative effort by CSIT, the NJEDA, and New Jersey's Office of the Secretary of Higher Education (OSHE) to forge stronger connections between New Jersey's research universities and industry. The portal includes input from five public and private New Jersey universities: Montclair State University, New Jersey Institute of Technology, Princeton University, Rowan University; and Rutgers, the State University of New Jersey.
The online resource, ResearchwithNJ.com, showcases New Jersey's experts in science, technology, engineering and mathematics (STEM), including their professional backgrounds, publications, and achievements. The site also provides information about available laboratory facilities throughout the Garden State. The portal is structured and branded in such a way to encourage collaboration among entrepreneurs, businesses, and New Jersey's academic research institutions.
"If you're looking to find a researcher specializing in nanotechnology, for example, or who works in a certain type of microbiome technology, you could conduct an online search using the Research with New Jersey portal to identify potential collaborators and technology that could be licensed from the university," explains Sheft. "If you're looking for potential partners to work on collaborative grants together, you can find those partners by using this database. The portal is currently focused on five of New Jersey's research universities, but we are looking at other organizations that could be part of the database as we further expand this initiative."
"When pursuing larger grants, bringing together multiple players who have various resources and capabilities is critically important. Edge's computing infrastructure connectivity helps link all the various organizations together and can provide a competitive advantage when trying to win projects that we want to bring to New Jersey."
— Judith Sheft
Executive Director, CSIT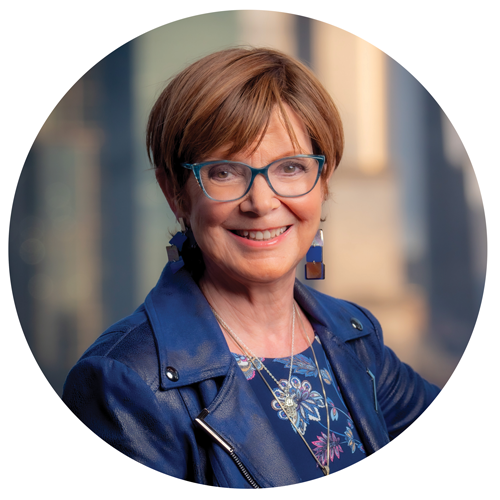 Fostering Inclusion and Equity
Edge's Dr. Forough Ghahramani and Sheft are among a group of collaborators who were recently awarded a grant from the National Science Foundation (NSF) to form the New Jersey Equity in Commercialization Collective (NJECC). The NJECC project partners aim to significantly increase the diversity of STEM faculty researchers who participate in New Jersey's entrepreneurship and innovation ecosystem. The Collective is led by NJIT in collaboration with Edge, CSIT, New Jersey City University, Princeton University, Rowan University, Rutgers, the State University of New Jersey, Seton Hall University, Stevens Institute of Technology, and St. Peters University.
"NJECC is trying to address the equity issues in academic, technology, and commercialization, including patenting, licensing, and start-up creation," says Sheft. "We will focus on identifying and eliminating systemic, organizational barriers, including stereotypes and cultural perceptions, and ensure that everyone has the opportunity to commercialize their innovations and introduce new products and services that can benefit society."
Falling under the NSF Organizational Change for Gender Equity in STEM Academic Professions (ADVANCE) program, the NJECC project has two main initiatives. First, academic Tech Transfer, Venture Development, and Entrepreneurial offices, known as "Gatekeepers," will be trained on ways to reduce barriers that prevent women and underrepresented minorities from participating in commercialization activities. Secondly, NJECC will establish inclusive network development programs through showcases and conferences. Through this collaboration, the Collective looks to develop strategies that are designed to increase the diversity of academic innovators and can be replicated throughout the State and beyond. NJECC will also link these activities with the NJIT NSF-funded CyberCorps® Scholarship for Service grant, the Secure Computing Initiative to strengthen support for women and underrepresented minority cybersecurity students.
According to Sheft, "This important topic is one that Dr. Ghahramani has been involved with since her Ph.D. thesis, and her passion to use data and collaboration resources to drive innovation pathways that spur new business opportunities, groundbreaking technology, and economic growth is an asset to the NJECC implementation."
Helping Advance Science and Technology
Through her work at NJIT, and now at CSIT, Sheft has worked with Edge through the years and most recently, became involved with EdgeDiscovery. With a goal of fostering collaboration opportunities among researchers by enabling access to available local, regional, and national advanced computing resources, EdgeDisovery has been well matched for helping drive CSIT's initiatives forward.
With a similar mission of helping organizations to leverage technology and scientific discovery to advance the innovation economy of New Jersey, both CSIT and Edge recognize the power of collaboration.
"When pursuing larger grants, bringing together multiple players who have various resources and capabilities is critically important," says Sheft. "Edge's computing infrastructure connectivity helps link all the various organizations together and can provide a competitive advantage when trying to win projects that we want to bring to New Jersey."
The Commission, Edge, and their academic and industry partners share a mutual commitment to further advance science and technology and enrich the economic outlook of the region.
"The State has identified a number of strategic industry sectors for growing the economy in New Jersey, including life sciences, advanced manufacturing, fintech, clean energy, offshore wind, transportation and logistics, film and digital media, technology and IT communications," shares Sheft. "Our state has an impressive history of technology capabilities and we want to utilize the resources we have at our academic institutions and beyond to help bolster these growing industries and strengthen the innovation economy of New Jersey."
For additional information on the Commission on Science, Innovation and Technology, visit www.njeda.com/csit/.
To further explore Edge's high performance network connectivity, advanced computing resources, and data-intensive support, visit njedge.net/research.