Growing up in New Jersey, Lora Billings always had a passion for math and physics, viewing the subject matter as fun puzzles to solve. She carried that interest into her higher education and was the first in her family to go to graduate school, and then later receiving her Ph.D. in Applied Mathematics. "I studied chaos theory and dynamical systems," shares Billings, Dean of the College of Science and Mathematics, and Professor of Applied Mathematics, Montclair State University. "These disciplines gave me the foundation to develop new mathematical tools and modeling complex systems that helped me understand and predict real world questions."
Billings later became a National Science Foundation (NSF) Program Director where she gained a deeper knowledge of grants and best practices from other institutions. "The NSF is a unique and fantastic place to work," says Billings. "The organization is filled with brilliant people dedicated to advancing the sciences. I was immersed in a consensus-building culture that identifies areas with high impact potential and choosing the most promising people to conduct research." Through her NSF experience, Billings received a crash course in administration, specifically in the areas of policies, transparency, and ethics. "As a leader of any institution, these three areas are essential. While at the NSF, I learned how to manage people, budgets, and challenging workloads with short deadlines. That experience helped me later build a fantastic team at Montclair State with the same determination to do right by the University and support our mission of empowering students and faculty. Since Montclair State is growing in research status, we are continuing to build the necessary infrastructure to fully realize our potential. My experience at the NSF gave me the perspective of how to accomplish the impossible and identifying the potential in people who can help you get there."
Paving the Way
As the first woman to hold the position as Dean of the College of Science and Mathematics in Montclair State's 110-year history, Billings says she has always worked to remove the stereotypes surrounding mathematicians and scientists. "We need increased professional development in academia and improved infrastructure. I am truly inspired by our University president, Dr. Susan Cole.  Especially in the last six months, she has demonstrated how important providing steady confidence and informed decision-making is for leaders. She has shown us that we will persevere and emerge from this pandemic a bit different, but we will be stronger.  While some people like Dr. Cole are natural leaders, others may need a push. Studies have shown women often need that extra encouragement to step into a leadership role." Billings says organizations need to create a supportive and inclusive environment for all leaders where confidence and vision are built into academica. "We must move beyond gender and promote people from a variety of backgrounds and experiences; I am proud that Montclair State has broken these barriers and allows people, no matter their demographics, to come together and accomplish great things."
As a proud partner of the NSF Program, the Louis Stokes Alliance for Minority Participation (LSAMP), Montclair State has long been a promoter of diversity in STEM and advocating on behalf of underserved populations. "The University has a history of prioritizing access to education and was recently designated as a Hispanic-Serving Institution (HSI)," shares Billings. "We recruit a diverse student population, including first-generation, economically disadvantaged, and urban students. These graduates can help enrich the faculty pipeline and later serve as role models and mentors for other students."
We recruit a diverse student population, including first-generation, economically disadvantaged, and urban students. These graduates can help enrich the faculty pipeline and later serve as role models and mentors for other students.
– Lora Billings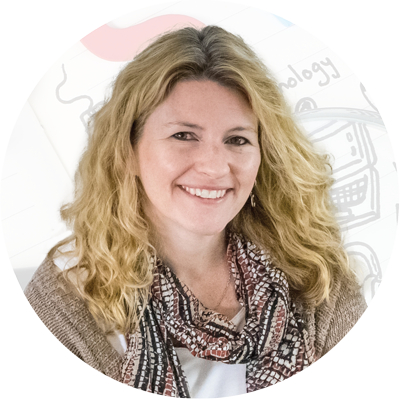 Promoting STEM
Helping students succeed by guiding their trajectories is a core part of Montclair State's mission. Along with faculty members, both undergraduate and graduate students conduct groundbreaking research across multiple disciplines. "Since math is a universal language, I've had the privilege of working with students from a variety of backgrounds," shares Billings. "Along with math majors, I've worked with physicists and biology students. One of my most successful students started as a high school math teacher. He returned to Montclair State to earn his master's degree and worked with me on my first epidemiology research in collaboration with Johns Hopkins University. He was able to explore mathematical biology and how data can impact real-world modeling. This student later received his Ph.D. from the University of Arizona and now works for the Critical Path Institute's C-Path quantitative medicine team to streamline research to produce new and improved vaccines and treatments for rare diseases."
Two years ago, Billings was invited to the U.S. Embassy in Brazil to speak to mathematical biologists and promote STEM. During this trip, she toured universities and the cities of Rio, São Paulo, and Recife to encourage underrepresented youth to attend graduate school and become scientific leaders and innovators. "I am dedicated to increasing the involvement of students from all walks of life in STEM research," says Billings. "These future generations will continue to make life-changing discoveries and propel research forward."
Billings' most recent research focuses on modeling stochastic complex systems in ecology and epidemiology and studying uncertainty in systems that can cause unexpected or rare events. "My colleague, Eric Forgoston, who is in the Applied Math and Statistics department, is currently working with me in ecology," says Billings. "We have an NSF grant through the Division of Mathematical Sciences' Mathematical Biology Program. Our joint project includes colleagues from the British Antarctic Survey in Cambridge, and we are looking at extensions in ecology and population extinctions, which is a confluence of events where things can die out in an unexpected way.  The research measures the robustness of a model system that has unexpected change."
In her current research, Billings hopes to create a way for scientists to predict the risk of of a major event and get the word out to society, similar to an early warning system. "Just a prediction is not enough, we need to carefully communicate and understand how people accept this type of information," explains Billings. "The goal is to understand the risk of unexpected events, like climate change for example, and the interconnectedness of certain environments and species. If we predict how a species can either die out or conversely, invade another population and thrive; society must then be willing to act in a way to change that pathway of that food web."
Advocates for Science and Research
Collaboration in academia and research is a key force behind actionable science and determining how to translate theoretical results into achievable actions. "Partnering with other institutions, both inside and outside our industry, helps us identify what problems we're facing, what the needs are outside of academia, and how academia can help provide needed solutions," says Billings. "Like my fellow members of the EdgeDiscovery Advisory Council, I hope to serve as an ambassador in advancing EdgeDiscovery initiatives by bringing my own experience and insight to the group and helping create a community where we can learn and grow together."
From providing educational tools for researchers and students to offering access to advanced computing resources, EdgeDiscovery is delivering the next generation of research technology to empower institutions both large and small. "Colleges and universities can create programs to train students in the skillsets that are most needed in the workforce," says Billings. "In academia, we need to help guide students to their careers and make these opportunities known." EdgeDiscovery offers testbeds for experimentation and training and shows member institutions how to integrate technology, like virtual labs, into their curriculum—preparing the next generation of researchers. "We need to find a better way to communicate research initiatives and the importance of science to the greater community," says Billings. "The Advisory Council is providing a platform to get the word out and not only creating an impact among students and researchers, but allowing our voices to be heard across the state; helping us influence positive change on a grander scale."
Whether your institution needs advanced computing resources, a high performance research network, or connectivity to national research platforms, EdgeDiscovery can help you reach new heights. Learn more at njedge.net/research.