For decades, IT departments have continuously combated obsolete computer hardware and applications. Generally, the replacement of these expensive tools requires capital funds, a convenience becoming more and more scarce. The funding obstacle subsequently then leads IT staff to operating the hardware beyond its useful life, creating other difficulties and larger expenses because of limited support and the elimination of critical security updates. Enter cloud computing–the ideal solution to deliver enterprise applications and services. Cloud solutions reduce costs, increases the efficiency of an IT organization, solves storage needs, supports disaster recovery, data center reduction and many other issues, while freeing organizations from investing in capital or operational funds to replace underutilized hardware. In its essence, use of cloud solutions changes the financial equation from capital expenditures to operational costs. For example, the cloud allows customers to gain new capabilities without investing in new hardware or software. Rather, the client pays their cloud provider a subscription fee or pays only for the resources used. "The key advantage is agility: the ability to apply abstracted compute, storage, and network resources to workloads as needed, and leverage an abundance of prebuilt services," said Gregg Chottiner, Edge's Vice President for Technology Advancement and Chief Information Officer.
The ability to almost instantly scale up or down to support a workload is a critical cloud computing advantage, especially relevant and important to today's education, government, and healthcare institutions. "Whether it's patient, student or citizen data, the ability to access the information on any device is an important attribute," Chottiner explains. In healthcare cloud computing, these tools allow healthcare providers to gain access to the patient data collated from numerous sources, share the information with important stakeholders and give out timely prescriptions and treatment protocols. The process also eliminates the distance between the specialists, allowing them to review cases and give their opinions, irrespective of the geographical limitations.
A variety of cloud options are available to users, often depending on resource needs. Hybrid cloud computing means utilizing a combination of services, generally public clouds, on-premise (on-prem) computing, and private clouds. Multi-cloud is the use of two or more cloud services from different cloud vendors and can be all-private, all-public or a combination of both. With numerous cloud services available, users have many providers to choose from including, AWS, Azure, and Google-all three of which provide on-demand availability of computer resources like data storage and computing power to their users.
Why Consider Using Cloud Strategy?
Chottiner says many organizations fail to realize how the cloud is not a place or specific technology, but a strategy. "If you're not using cloud technology today, you're behind your peers. There is an opportunity for an exponential increase in productivity, security, and performance that is currently being left on the table," he explains. The important aspect to consider is the enormous amount of time technology teams often spend keeping the lights on, rather than focusing on strategic initiatives and organizational goals. Many organizations also pour time into patching and configuring hardware and rarely catch up. "The cloud allows an exponential leap in IT security without the capital spending required for on-prem IT," Chottiner shared. "Cloud providers provide both physical and digital security mechanisms often too costly for most organizations to afford on their own. Edge offers all the tools and services to help organizations migrate to the cloud."
Edge's cloud assessment methodology helps build a business case for leveraging cloud services with accurate costs and provisioning plans based on real data from the institution's current physical and virtual environment. The service also simplifies cloud migration and management through data analytics, competitive price modeling, and expert consultation.
"The cloud allows an exponential leap in IT security without the capital spending required for on-prem IT. Cloud providers provide both physical and digital security mechanisms often too costly for most organizations to afford on their own. Edge offers all the tools to help organizations migrate to the cloud." — Gregg Chottiner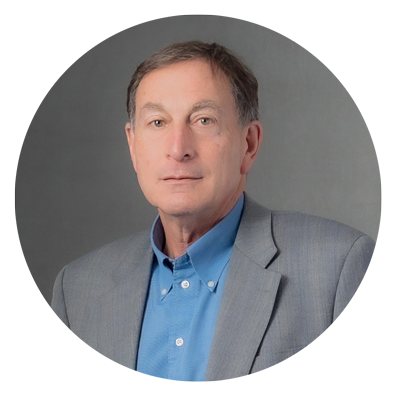 EdgeCloud Prepares Member Institutions with their Journey to the Cloud
Conceptually, migrating workloads to the cloud should be a basic "lift and shift," but many organizations do not have an adequate cloud adoption strategy in place during their cloud migration attempts. One of the primary drivers for cloud migration is the staggered expiration of on-prem technology. However, EdgeCloud is available to all Edge members and helps an organization assess and prioritize workloads for migration to the cloud. "Edge has a proven methodology that combines several services developed to help an organization prepare for their journey to the cloud and reduce risks along the way," Chottiner explained. "Our cloud readiness methodology is the perfect starting point."
While some companies only offer cookie-cutter cloud migration solutions that claim to offer a seamless and all-encompassing migration plan. EdgeCloud provides members with a roadmap for cloud architecture and employs proven tools to make their journey easier. "When it comes to cloud computing, enterprises need a strategic and customized roadmap which will align with resources, budgets and strategic plans," Chottiner says.
Edge employs proven tools to make the journey to the cloud painless using this criterion:
Have a solid business
Outline your current objectives
Categorize your workloads and desired outcomes
Estimate timeline and budgets
Prioritize what application to move first
In many cases, smaller organizations gain more efficiencies and cost savings from a cloud migration because these groups often have limited resources and budgets, eliminating operational tasks in favor of strategic projects with more value and better services to users. "Edge has the resources and partnership relationships to provide world class affordable cloud solutions for all types and sizes of organizations," Chottiner shares.
Another of Edge's differentiators is the capability to provide a purpose-built high performance and highly secure network, so Edge members can connect with the leading cloud providers. This contrasts with general Internet Service Providers that provide commodity-based networks, often with less security and less performance. For instance, with AWS, Edge has earned Strategic Partner status, which allows members to eliminate egress charges and significantly reduce costs. Edge also has a direct connection with AWS, which reduces latency for members.
To ease the burden of the procurement process and speed up their members' time to implementation and innovation, EdgeCloud services can be attained through the EdgeMarket portal (edgemarket.njedge.net/home), which enables Edge to deliver consortium purchasing agreements to members. Edge members then gain access to current technologies such as cloud modeling at affordable prices and the increased ability to manage their complex technologies.
For more information on EdgeCloud's services, visit NJEdge.net/solutions-overview/cloud/.
THE CASE FOR THE CLOUD
From email, to e-commerce, to entertainment, the third party applications we use everyday have moved to the cloud. Cloud solutions deliver high performance and security for industry leaders everywhere, and the same technology can lead to positive outcomes for your organization. The cloud is the right platform to deliver the technology and services your users need if you find value in:

Agility. The ability to move fast, experiment, and easily access the solutions you need is inherent to the cloud. With anytime, anywhere access, the cloud allows you to more quickly and effectively meet the needs of your users.

Elasticity. The cloud allows you to grow or shrink your technology footprint as needed. Deploy the resources you need on demand, increasing availability during times of high demand and minimizing consumption (and cost) when appropriate.

Security & Compliance. Cloud services are built on a foundation of security. Cloud providers have designed solutions stringent security standards. In many cases, this results in a more secure environment than legacy on-premise solutions. Regulatory compliance is also key, with cloud security configured to meet standards including CJIS, FERPA, FEDRAMP, HIPAA, PCI, and more.

Business Continuity. The always-on nature of the cloud means your users will be able to access the services they need whenever and wherever they are, as long as they have an internet connection and meet your security policies. With applications and services living in the cloud, and business processes built to take advantage of that fact, this enables your organization to operate effectively whether onsite or working remotely, no matter the surrounding circumstances.

Total Cost of Ownership. When designed effectively, a cloud computing strategy can save your institution money on the technology bottom line. As a result of the ability to provision services when and where you need them, you'll never need to spend money on hardware refreshes designed to meet the highest possible peak demand again.