Excelling in a Digital Teaching & Learning Future
On the heels of a successful return to in-person events with EdgeCon Autumn 2022, we're pleased to announce the next conference in our EdgeCon series—EdgeCon Spring 2023: Excelling in a Digital Teaching & Learning Future!
This premier EdgeCon event, hosted on March 24, 2023, at Middlesex College, will provide an opportunity to re-engage with the Edge member community, higher education leaders from throughout the region, and a variety of industry leading vendors who are helping institutions solve today's biggest digital learning challenges.
EdgeCon Spring 2023 will be a single-day event that provides a dynamic, full schedule of inspiring general sessions and several tracks of breakout sessions, giving our attendees an opportunity to engage with and learn from a growing community of digital learning professionals.
The conference will provide insightful, inspiring content alongside a wealth of opportunities to network, meet and engage with peers, and experience the campus of Middlesex College.
A detailed lineup of the day's events and opportunities for vendor engagement will be announced soon!
Date: March 24, 2023
Time: 9 a.m.-5 p.m.
Attendee Ticket: $35
Event Location:
Middlesex College
2600 Woodbridge Ave, Edison, NJ 08837
Register Now!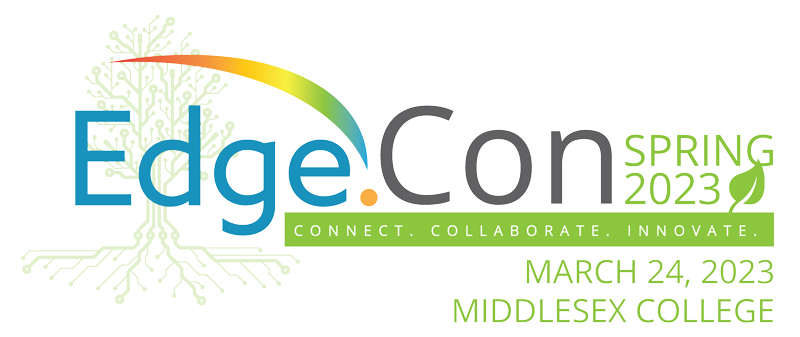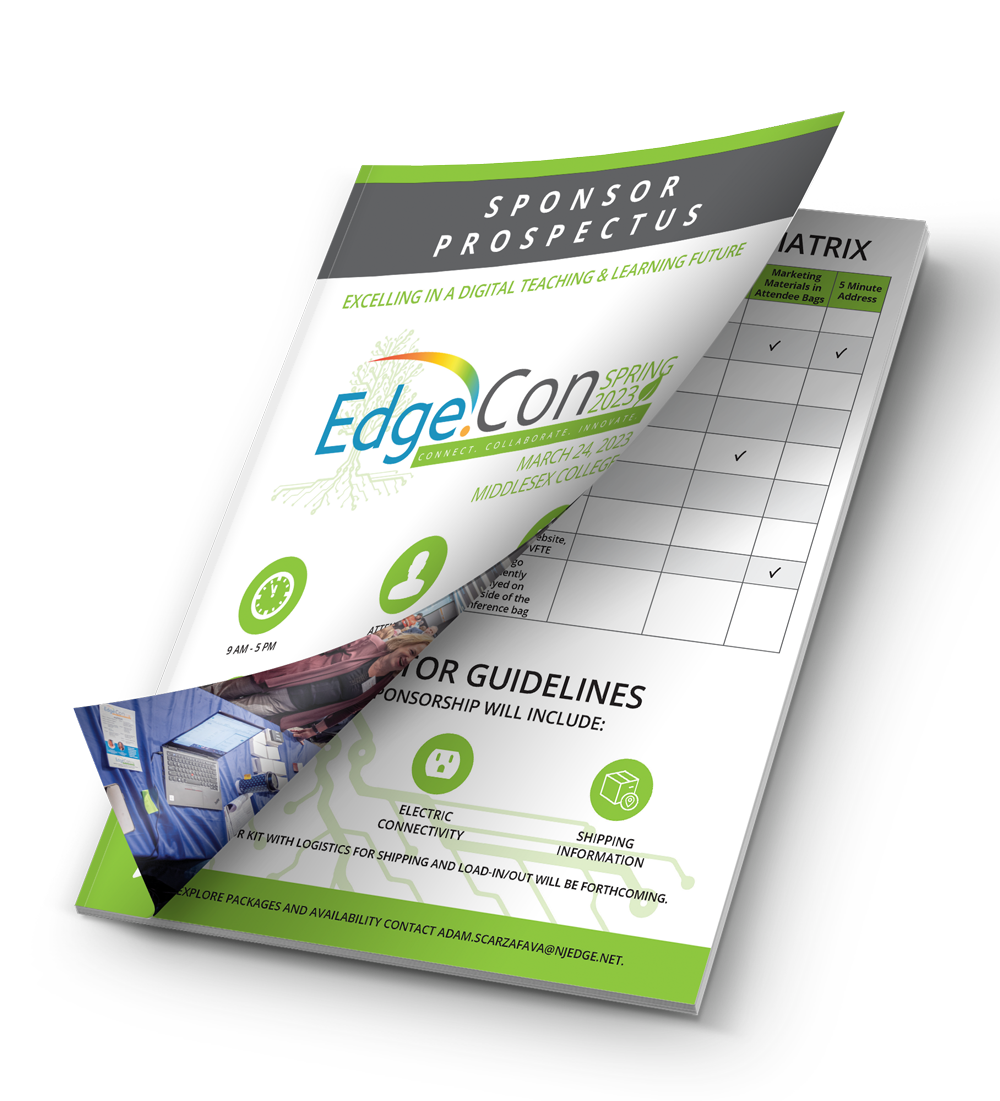 Call for Proposals
Submit your presentation topic for the upcoming EdgeCon Spring 2023 conference! This year's EdgeCon Spring edition will focus on our digital teaching and learning future.
Please submit your session via the form below. Session proposal descriptions should be 250 words or less, and include whether the session will be a panel, traditional presentation, hands-on workshop, or follow another instructional model. Please feel free to also select topic "tags" for your session so that we can accurately categorize it on the conference program.
The call for proposals has been extended until February 3! Prospective presenters who have already submitted sessions will still be notified of acceptance by February 1.
You hit a home run with the event this year. It felt like a perfect balance of free networking time, vendor interaction (and good placement), and valuable sessions.
– Brad M., Vice President for IT
It was great to be back in person! I thought the sessions were very informative and timely with what institutions are dealing with at this time, especially the Cybersecurity session. Always a great networking event!
– Ron S., Chief Information Officer
Food—hands down, best I've EVER had at a conference.
– Sue B., Director, Training and Emp Dev
As it was my first conference, I loved seeing the quantity of like-minded professionals interacting and sharing interest in learning as well as hearing discussions on the innovations and experiences of everyone involved.
– Steve W., Quality Assurance Supervisor