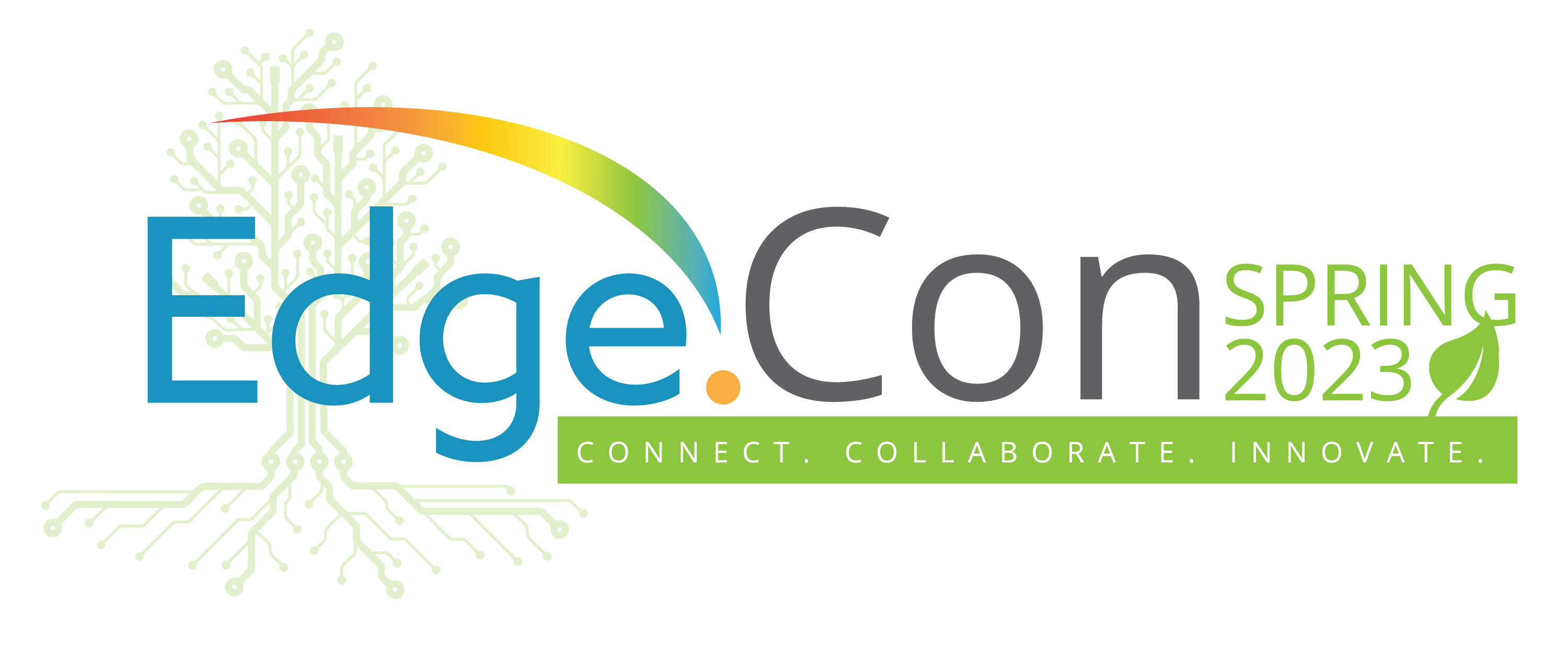 Over two hundred attendees and participants representing 44 institutions from across the region and beyond came together for EdgeCon Spring 2023, hosted at Edge member campus, Middlesex College on March 24. With a focus on Excelling in a Digital Teaching & Learning Future, this premier event offered a full schedule of inspiring presentations and twenty breakout sessions where attendees could learn and discuss the latest cutting-edge technology that is revolutionizing education. The event was supported by eighteen industry-leading vendors from across the academic enterprise who shared innovative solutions for today's biggest digital learning challenges.
Event participants came from academic, healthcare, IT, and government sectors and included instructional technologists, provosts, and leaders in learning resources, information technology, digital learning and innovation, academic affairs, and research technology. "On behalf of the entire Edge team, I want to express our most sincere gratitude to our attendees and the incredible team from Middlesex College for hosting the EdgeCon Spring annual conference," says Christopher R. Markham, Executive Vice President and Chief Revenue Officer, Edge. "Our consortium community networking and professional development events depend on the partnership with our Edge member institutional presidents and their teams, and it was a pleasure to work with Middlesex College to plan the hosting of this exciting event that brought so many community members together."
Attendees and participants representing institutions from across the region and beyond enjoyed EdgeCon Spring's thematic content on Excelling in a Digital Teaching & Learning Future.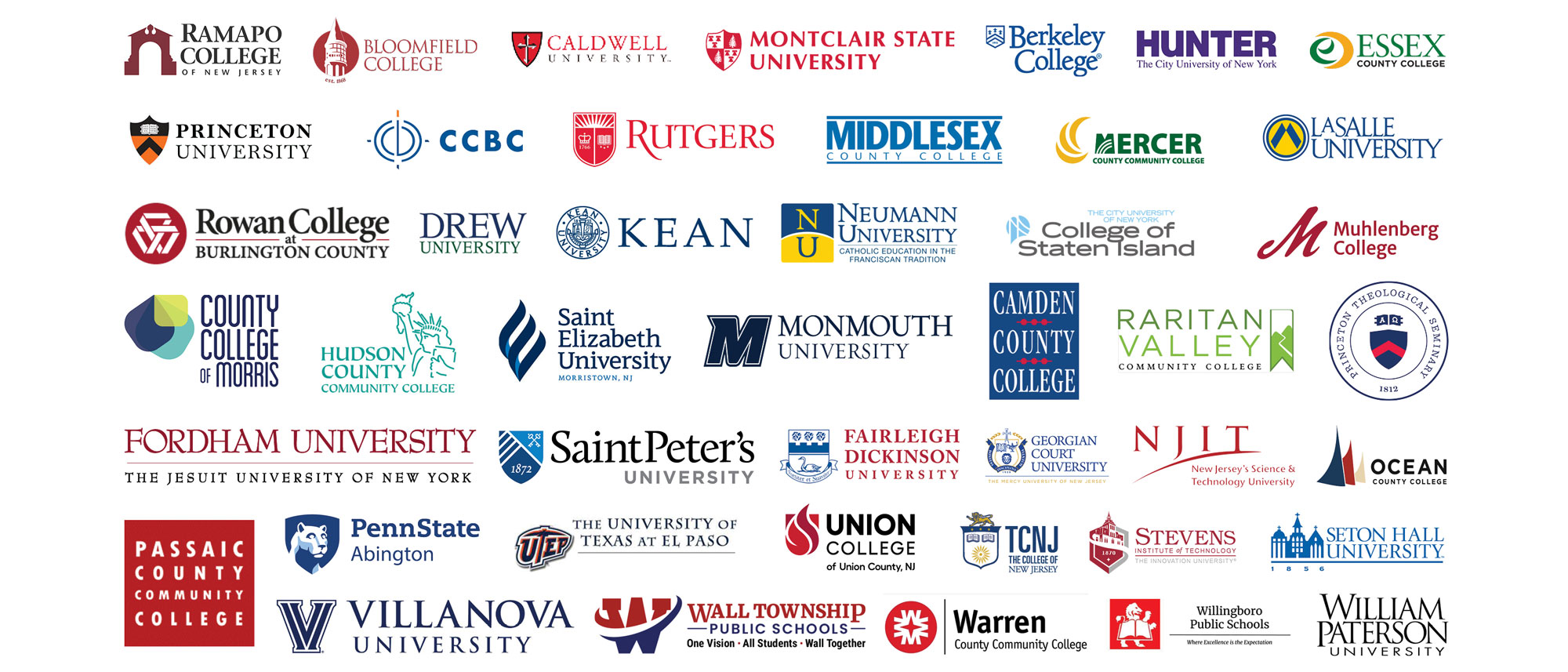 Compelling Discussions and Breakout Sessions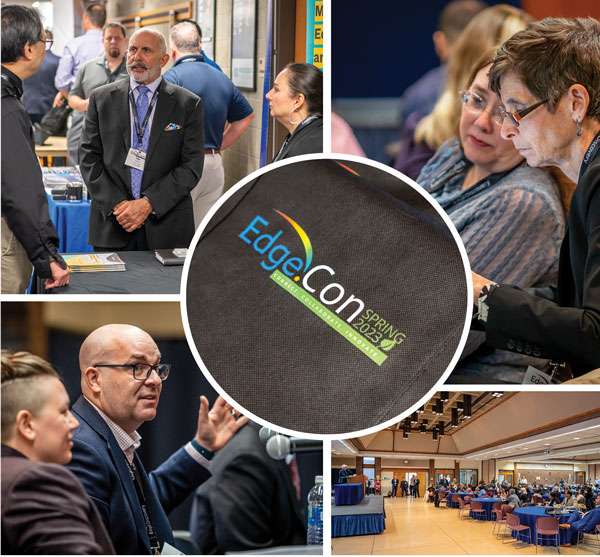 EdgeCon kicked off the event with a panel discussion moderated by Josh Gaul, Chief Digital Learning Officer, Edge, that explored the Evolution of Digital Learning, and What Comes Next. Panelists Lindsey B. Carfagna, PhD, Director of Learning Experience Design, Office of Online Programs, Affiliated Assistant Professor, Department of Sociology and Criminology, Villanova University and Stephen T. Kabrhel, Dean, Online Learning, The Community College of Baltimore County, led a discussion on the shift to online and digitally-integrated learning options and how organizations can transition investments made during the pandemic to ensure quality and sustainability for digital learning moving forward.
Through a variety of compelling breakout sessions, EdgeCon attendees had an opportunity to explore topics in more detail and gather insight and expertise from other members in the Digital Learning community. The impressive roster of speakers and presenters shared a diverse range of topics, including:
Researching the Potential Cybersecurity Threats by Using Virtual Reality Headsets, presented by Stan Mierzwa, Assistant Director & Lecturer, Kean University
Enable, Encourage, Engage, and Empower: NJIT's Digital Teaching and Learning Strategy and Journey, presented by New Jersey Institute of Technology's Justine Krawiec, Assistant Director, Learning Technologies, and Joel Almoradie, Instructional Technology Analyst
Creating Engaging Discussions, presented by Vanessa Leonardo, Instructional Designer, New Jersey Institute of Technology, and Melissa Battisa, Instructional Designer, New Jersey Institute of Technology
Igniting the Classroom, presented by Nicole Zmuda, Assistant Professor, Fairleigh Dickinson University
Use of Retrieval Practice as a Learning Analytics Tool, presented by Michael Kolitsky, Online Adjunct Professor, University of Texas at El Paso
Post-semester "Boosted Learning" Programs, presented by Robert Zotti, Assistant Dean/Adjunct Instructor, Stevens Institute of Technology
Using Tech Tools to Enhance Questioning and Discussion, presented by Phillip Crisostomo, Supervisor of Instructional Technology, Willingboro School District
"The presentations I attended were good and I got some takeaways to bring back to my campus. Thanks!"
– Interim CIO
Real Talk about Classroom Technology, presented by Shaun Webb, CBTS & Room Ready
Extended Reality: A Primer and Its Potential in Higher Education, presented by Peter McAliney, Director, Professional and Executive Education, Rutgers (PEER), and Christine Janssen, Founder & CEO, edstutia

   

Center Students in Technology Enhanced Learning Environments, presented by Manuel Algarin, Senior Educational Consultant, New Jersey City University
Using Canva for Online Design, presented by Jessica Garon, Instructional Course Designer, Rutgers University, and Liz Hopta, Instructional Course Designer, Rutgers University
Flexibility is the Key, presented by College of Staten Island's (CUNY) Patricia Kahn, CIO/AVP Information Technology Services, Doriann Hyland, Director Technology Training Operations, and Linda John, Director Classroom Technology
Chat GPT: A Discourse Analysis of AI Generated Responses to First Year Composition Assignments, presented by Fiona Harris Ramsby, Associate Professor for Rhetoric and Writing, Bloomfield College
Awareness of Assistive Technology in the Course Design Process Creates a More Egalitarian System in Human Development, presented by Humberto Hernandez Ariza, Director of Online Learning and Instructional Design, D'Youville University
Designing Online Courses for Continuing Education Learners, presented by Montclair University's Joseph Yankus, Instructional Designer, and Patrick Scioscia, Lead Instructional Designer
"Overall, I really enjoyed my time at EdgeCon, as it was a great way to meet other IDs from institutions in the area."
– Instructional Designer
You Have to be Slow and Steady to be Quick and Nimble, presented by Seton Hall University's Renee Cicchino, Director of Instructional Design & Training, and Michael Taylor, Associate Professor, Political Science and Public Affairs
Revolutionizing Learning: The Pros and Cons of Artificial Intelligence in Education, presented by Kathy Marino, Lecturer, Georgian Court University
Quality Assurance Certificate Program: Crafting Your Course Design with Quality Matters, presented by Jae Kim, Sr. Instructional Designer, William Paterson University
Providing Feedback in Online Math Courses, presented by Grace Cook, Associate Professor, Bloomfield College
Humanized Online Learning: TCNJ's Approach to Increasing Engagement & Presence in the Virtual Classroom, presented by Ellen Farr, Instructional Designer, The College of New Jersey, and Nicole Baldassarre, Head of Partnerships, InSpace Proximity, Inc.
Positive Feedback from Participants
Following every EdgeCon event, attendees are asked to share their thoughts and feedback about their experience and if they enjoyed the conference speakers and sessions. One Instructional Designer shared, "Overall, I really enjoyed my time at EdgeCon, as it was a great way to meet other IDs from institutions in the area." An interim CIO shared, "The presentations I attended were good and I got some takeaways to bring back to my campus. Thanks!" Another participant responded with, "This year's conference was time really well spent, it was great to see people again in person! I find tremendous value in face to face, rather than virtual. The connections made and conversations had made a world of difference."
Save the Date
To continue exploring the topic of Excelling in a Digital Teaching & Learning Future, the EdgeCon series will be headed to the Delaware Valley area this fall in conjunction with Neumann University. The conference will be held September 28, 2023 where attendees will have the opportunity to engage with a growing community of digital learning professionals. Those encouraged to attend this premier event include:
Chief Information Officer
Chief Technology Officer
Dean of Faculty Development and Learning Innovation
Dean of Institutional Effectiveness
Dean of Online Learning
Director of Instructional Technology & Design
Instructional Course Designer
Instructional Technologist
Learning System Manager
VP of e-Learning & Learning Enterprises
Web Application Manager
To learn more about the EdgeCon Delaware Valley event and to reserve your spot, register now »
A broad spectrum of attendees across the entire academic enterprise attended EdgeCon Spring 2023, including:
Acting Director of Instruction & Research Technology
Adjunct Professor
Assistant Dean
Assistant Dean of Learning Resources
Assistant Dean, e-Learning
Assistant Director & Lecturer
Assistant Professor
Associate Chairperson – Mathematics
Associate Professor
Associate Professor of Chemistry
Associate Vice President for Information Management
Business Development Manager
Chair of ESL, Languages, and Cultures
Chairperson of Visual, Performing and Media Arts
Chief Information Officer
Chief Technology Officer
Dean of Curriculum and Accreditation
Dean of eLearning & Academic Support Services
Dean of Faculty Development and Learning Innovation
Dean of Institutional Effectiveness
Dean of Liberal Arts
Dean of Online Learning
Dean of the School of Arts & Sciences
Digital Initiatives Manager
Director of Distributed Learning and Educational Technology
Director of eLearning
Director of Instructional Design & Training
Director of Instructional Technology & Design
Director of IT, Architecture
Director of Media Services
Director of Multimedia Resources
Director of Online Education
Director of Technology Operations, Training & Development
Director, Center for the Enrichment of Learning and Teaching
Director, Continuing Education
Director, Health-Related Professions
Director, Instructional Support and Training
Director, Learning Experience Design
Education Coordinator
eLearning Specialist and Visual Designer
ERP Project Director
Executive Director
Executive Director of Human Resources
Executive Director of Information Technology & Chief Information Officer
Executive Director of Technology Services
Executive Director of the Center for Online Learning
Executive Director, Center for Excellence in Teaching and Learning
Higher Education Specialist
Instructional Course Designer
Instructional Designer
Instructional Support Specialist
Instructional Technologist
Instructional Technologist and LMS Administrator
Instructional Technology Analyst
Interim Chief Information Officer
Interim Provost & Vice President for Teaching, Learning, & Growth
Learning Center Coordinator
Learning System Manager
Lecturer in Business MIS
Library Director
Manager, Instructional Technology
Network Analyst
Network Engineer
Physics Instructor
President
Professor
Professor & Chairperson
Professor of Biology
Program Assistant – Online Learning
Program Manager of the Office of Instructional Technology and Academic Computing
Provost & Executive Vice President
Senior Instructional Designer
Senior IT Manager
Senior Principal
Senior Technology Trainer
Solutions Architect
Solutions Engineer
Supervisor of Instructional Technology
Supervisor of Instructional Technology and Digital Communications
Systems Administrator
Vice President & Chief Information Officer
Vice President for Academic Affairs
Vice President for Digital Learning & Innovation
Vice President for Information Technology
Vice Provost
VP of e-Learning & Learning Enterprises
Web Application Manager