Joining Edge in March 2021, AJ Lacomba stepped into his role as Assistant Vice President and Virtual Chief Information Officer with over thirty years of experience in the higher education space. Beginning his career as a computer technician, Lacomba had the opportunity to explore each area of higher education information technology and gain valuable insight that would be hugely beneficial as he later stepped into leadership roles. "From setting up and supporting desktops and computers labs, programming, networking, server infrastructure, managing ERPs, and cloud migrations, to leading professional staff, I have a wide range of expertise that I look forward to sharing with Edge member organizations to help them achieve digital transformation," says Lacomba. "I'm also a big proponent of collaboration and helping each other understand the role emerging technologies plays in higher education."
Reimagining the Business of Higher Education
Digital transformation is an important element of the national conversation within the education community, where colleges and universities are determining how to streamline operations and provide a superior experience for students and faculty. "Digital transformation is about reimagining the business of higher education by using digital technologies to create new opportunities to develop, enhance, and sustain the business processes, culture, and customer experiences that enhance and add significant value to the institution," says Lacomba. "As higher education evolves and the reliance on technology continues to increase, deploying state-of-the-art technology will be imperative and will allow institutions to create and maintain a sustainable, competitive advantage with peer schools."
Along with finding the technology to keep institutions current, organizations are also facing challenges that were exacerbated by the pandemic. "Many institutions are in search of solutions for declining enrollment, staff shortages, and lack of resources," shares Lacomba. "Plus, many organizations are experiencing change fatigue and are hesitant to make necessary modifications to keep current in an ever-changing world. Edge takes a holistic approach to solving problems and can help nurture culture shifts that are needed for successful digital transformation. Through our assessments, we help put well-defined processes and procedures in place and can help shift an organization from a reactive approach to a more effective proactive strategy that allows for increased growth and agility."
"I've recently had the privilege of working with K-12 school districts and their dedicated teachers and staff. In addition to solving everyday problems, I was able to provide guidance on how to employ a mature, sustainable, and cost- effective approach to implementing and managing technology in the K-12 space."
— AJ Lacomba
Associate Vice President and Virtual Chief Information Officer
Edge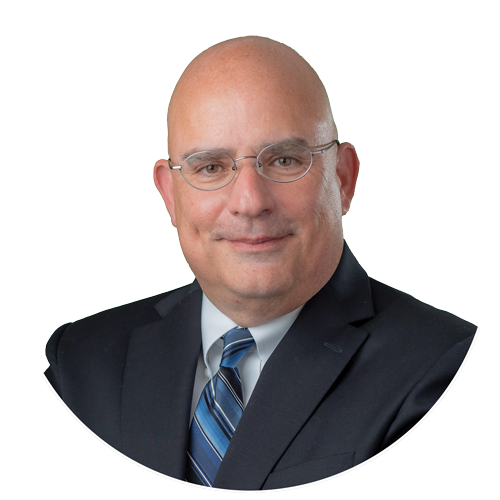 Journeying to the Cloud
As an experienced CIO, Lacomba has expertise in several important domains, including cloud computing, and can help an organization determine if they are ready to take the first steps toward cloud migration. "The 'journey to the cloud' is all about an institution's business needs and determining if this strategy makes sense for helping an organization to accomplish their goals," explains Lacomba. "In most instances, the cost savings, security, flexibility, scalability, disaster readiness, and uptime make moving operations into the cloud a beneficial decision. Edge's cloud assessment helps build a business case for cloud services and includes accurate costs and provisioning plans based on real data from an institution's current physical and virtual environment."
Working alongside member institutions, Edge can help support the mission and vision of an organization by ensuring the efficacy of an institution's technology investment and the security of their networks and data. "Edge has a great team environment with talented, dedicated staff," shares Lacomba. "Most importantly, we all believe in Edge's mission of effectively and efficiently supporting IT in higher education and beyond. I've recently had the privilege of working with K-12 school districts and their dedicated teachers and staff. In addition to solving everyday problems, I was able to provide guidance on how to employ a mature, sustainable, and cost- effective approach to implementing and managing technology in the K-12 space."
Employing a Holistic Approach
Similar to other industries, members of the education community were forced to rapidly undergo some form of digital transformation over the past year. Unfortunately, with a quick shift to remote teaching and learning, many institutions faced security issues, brought on by the use of online platforms to conduct classes and connecting vulnerable devices to school networks—all creating new entry points for potential cyberattacks. Now as institutions catch their breath and determine how to move forward in a new world of hybrid learning, they must consider technologies and strategies that utilize cybersecurity best practices, take advantage of the cloud, and move their organization forward in a cost-effective way.
For CIOs who are faced with challenges of cybersecurity, total cost of ownership of technology, and maintaining effective and efficient services in support of their users, Lacomba says keeping a positive, open mind is key. "You must see information technology not as a cost center, but as a value-add that contributes to the overall success of the institution. IT is a constantly evolving landscape that reinvents itself every few years; however the core mission remains the same: to provide the thought leadership and technology resources that help an organization to fulfill their mission, vision, and core values. Edge not only offers affordable solutions to the challenges our member institutions face, but we help organizations leverage technology that will allow them to keep pace with digital change and be better prepared to embrace the opportunities and overcome the hurdles that arise in the future."
Want to assess your digital transformation readiness? Edge can provide a current 360-degree view and help your organization harness the right technology and strategies for achieving your business goals. Learn more at njedge.net/solutions-overview/digital-transformation.