As Edge celebrated its 20th anniversary, Edge's Annual Conference, EdgeCon, reached its own important milestone this year as well: fifteen years of bringing together technology leaders to discuss the latest breakthroughs and best practices in the industry. In addition, EdgeCon went national this year, joining innovators from not only New Jersey, but luminaries from Texas, Oregon, New Hampshire, New York, Connecticut, Ohio, Massachusetts, Indiana, and Arizona.
With a theme of From Vision to Value, the EdgeCon digital conference was held January 6-8, 2021 and featured an incredible line up of live-streamed professional sessions and challenging plenaries. "The spirit of excitement, sense of community, and coming together with peers is alive and well with participation and attendance at an all-time high," shared Samuel Conn, Ph.D., President and CEO, Edge. "We all know 2020 was a challenging year, both professionally and personally, and I'm proud to say that Edge has been at the side of our members to persevere and find new and important ways to create opportunities for positive transformational change. In many ways, 2020 served as an accelerator for digital transformation and advancing society now and in the years ahead. More than ever before, technology and the human experience must unite to enable how we live, work, and learn." 
As Edge's signature event, EdgeCon was designed to provide practical insights, engaging connections, and a vision for how technology can positively impact our future. The six conference tracks that supported the event theme of From Vision to Value were:
Forces Shaping the Future of Science and Discovery
Tricks of the Trade: Emerging Practices, Methods, Tools, and Technology
Security, Privacy, and Ethics
Emerging Trends and Innovation
Retooling Enterprise Technology for Business Continuity
Collaboration and Partnerships Across the Enterprise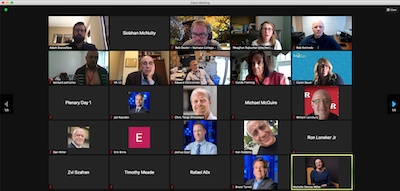 Over 400+ people attended the digital conference to network with each other, listen to the event's 50 speakers, and interact with over 30 EdgeCon sponsors and affiliates. "The virtual format gave us the opportunity to pack the schedule full of outstanding content and gave attendees the opportunity to build their own customized schedules," said Adam Scarzafava, AVP Marketing and Communications, Edge. "Plus, if there were multiple concurrent sessions that someone wished to attend, they can access these presentations for three months following the event in the vConference platform—giving Edge members and their team access to valuable resources as they encounter new challenges in the days ahead."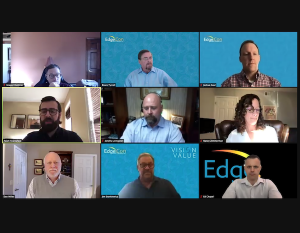 Following each breakout session, attendees were able to participate in interactive video discussions with presenters and fellow attendees; giving the opportunity to ask questions and further the conversation. "We know how much personal interaction and networking mean to our attendees, and the live breakout follow-ups were a great way to replicate that true conference networking experience," said Scarzafava. 
Networking sessions were also available during lunch and other breaks through Zoom rooms that were created based on specific interests. "Attendees could connect with other likeminded individuals to discuss the sessions they attended or challenges they are facing in their organization, and further build their professional network," shares Scarzafava. A virtual exhibit hall allowed attendees to interact with EdgeCon sponsors and technology organizations, including viewing live presentations, asking questions, and learning about the many exciting tools and solutions available to Edge members. 
Throughout EdgeCon 2021, many of the sessions explored Big Data and analytics, Cloud technology, cybersecurity, education technology, and user experience innovations. The conference kicked off the first day with a plenary session, Embracing Disrupters to Innovate the Learning Landscape, led by Brian Flemming, Ed.D., Executive Vice President and Chief Strategy and Innovation Officer, Southern New Hampshire University (SNHU). As one of the most highly-attended sessions, attendees gained insight into the strategic philosophical approach that has eliminated chaos and reinvented SNHU to fit the needs of their students and surrounding workforce.
During EdgeCon breakout sessions, participants discussed diverse topics, including driving research through advanced cyberinfrastructure, providing secure remote access to remote employees, and current scientific progress being made in human intelligence and artificial intelligence interaction. 
The Edge Leadership From Vision to Value Roundtable provided a chance to reflect on the past twenty years, share what this phrase means to Edge, and give the product and services leadership team an opportunity to share their vision for the solutions they manage and their perspectives on the value they represent to Edge members and customers. "Edge's journey across these two decades has been marked by Edge's evolution from a provider of basic internet connectivity to a full-fledged technology provider, offering our members a robust catalog of services and products, and a serviceable market that spans the entire nation," shared Edward Chapel, Ph.D. Senior Vice President and COO. 
Nationwide attendance in 18 states + Washington D.C.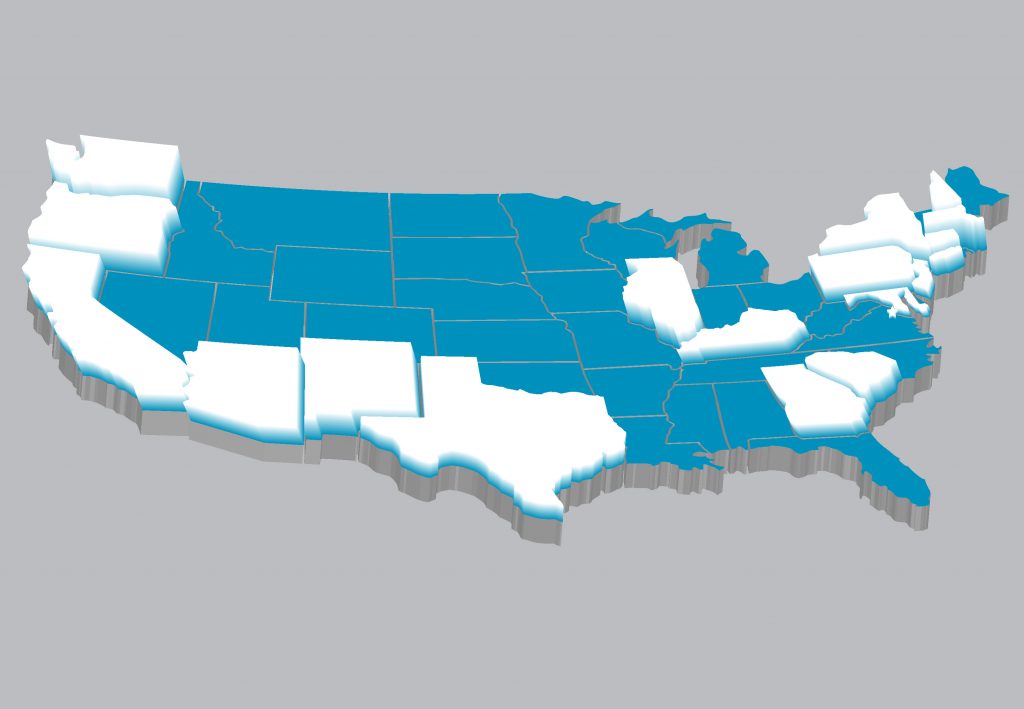 Additional highlights from the first day of the conference included:
Among the sessions with the highest attendance, Driving Research, Education, and Innovation Through Advanced Cyberinfrastructure led by Jack Brassil, Ph.D., Director for Advanced Cyberinfrastructure at Princeton University, James (Barr) von Oehsen, Ph.D., Vice President for Office of Advanced Research Computing at Rutgers University, and Forough Ghahramani, Ed.D., Associate Vice President for Research, Innovation, and Sponsored Programs at Edge, explored how New Jersey institutions are supporting education and research through advanced cyberinfrastructure and cloud computing.

 

Shannon Hayes, AppDynamics SLED Specialist, AppDynamics and Brian Schoudel, Sr Director of Application Administration, University of Illinois led Visibility, Insight, Action – How to make your job easier and your life better, where they discussed how the University of Illinois leveraged AppDynamics with their Learning Management System and other mission critical applications.
Navigating Work From Home Through Enterprise Communications Platform, led by Kirk Rooney, Senior Solutions Consultant, CBTS and Chris Howes, Ed.D., Chief Information Officer, Office of Information Technology, Morehead State University, explained how Education, Government, and Healthcare have leveraged Hosted Enterprise Unified Communications to provide continuity in their employees, day-to-day responsibilities.

 

Attendees received unique insights into the human intelligence and artificial intelligence interaction in Science Without Philosophy? Critical Components of Human Intelligence and Artificial Intelligence Interaction, presented by Jim Samuel, Associate Professor, Director, Analytics, IS & Applied AI, School of Business, University of Charleston and Myles Garvey, Assistant Teaching Professor, D'Amore-McKim School of Business, Northeastern University.
Dan Miller, Director, EdgeMarket, Edge explored how you can access leading technologies and key services through EdgeMarket: Working Together, Working for You. "Our mission is to create maximum value with cost-effective, easy-to-use contract vehicles developed through competitive procurements," said Miller. "Our goal is to help you accelerate your path to innovation."

 

Transformation of Freshmen Registration and Section Planning, facilitated by Rowan University's Bharathwaj Vijayakumar, Associate Director of Data Analytics and Samyukta Alapati, Senior Data Analyst, shared what tools could be used to automate the freshman registration process and how they built a solution that improved the student experience at Rowan University.

On day two of EdgeCon, the event's Keynote Speaker, Jason Dorsey, President of the Center for Generational Kinetics, inspired a large audience with his discussion of overcoming generational challenges in Understanding Generational Differences to Maximize Organizational Success. With brand-new insights and unexpected findings on each of the generations, particularly Gen Z and Millennials, Dorsey revealed that younger generations are the ones driving technology trends and adoption. "For the first time ever, we've uncovered that technology trends are starting with the youngest and are rippling up to the oldest," said Dorsey. He also explored how current events are affecting each age group and the five actions organizations can do to drive results and create a positive environment for all employees. 
The afternoon was packed with several exciting breakout sessions that covered a wide variety of topics. EdgeCon attendees enjoyed thought-provoking presentations and discussions, including:
Predictive Analytics using Amazon Web Services, presented by Sanjay Padhi, Ph.D., Head of AWS Research, US Education, provided a range of studies that use predictive analytics and shared a detailed overview of methods such as Machine Learning (ML) and Deep Learning using AWS.
Tamara Tallman, Ed.D., Assistant Professor, New Jersey City University led a highly-attended session, Transforming the College Classroom Using Tech Tools, where she spoke about higher learning technology in an era where distance learning is become increasingly important. "In transforming the college classroom and by creating a love for technology, we instill in students a passion for learning," shared Tallman.

 

David Bader, Distinguished Professor, New Jersey Institute of Technology discussed the opportunities and challenges in massive data science for applications in social sciences, physical sciences, and engineering in High Performance Data Analytics.
Steven Mintz, Ph.D., Executive Director, Institute for Transformational Learning, University of Texas System & Professor of History, University of Texas at Austin explained the challenges surrounding higher education in the current circumstances in The Disruptions Higher Education Needs.

 

EdgeLearn – Where Technology and Instruction Grow Together presented by Joshua Gaul, Executive Director, EdgeLearn, Edge, explored the solution-focused, strategic arm of Edge that is focused on supporting member institutions in the areas of instructional design and technology.
Nick Santora, CEO, Curricula and Kendra Cooley, Sr. Information Security Manager at WebflowPsychology examined the elements of an organization's awareness program and how certain actions positively or negatively impact employees and the security of an organization in Behind Your Security Awareness Program.
Emerging Technologies in Higher Education, presented by Mike Newcomb, CTO – Higher Education Strategic Vertical Markets, Juniper Networks and Jason Hardy, Director of Network Services, University of Texas – Arlington, gave the audience an intriguing look at the application of AI in a university network infrastructure and how to improve a next generation network of remote faculty and administration.
The Women Leaders in Technology Network (WLiT) presented 10 Ways to Be an Ally for Women in Tech with Christina DelliSanti-Miller, Career Transition Coach. The group talked about the importance of allies, networking, and the role men and women can play in helping to support their colleagues and push for equality and inclusion in the tech industry.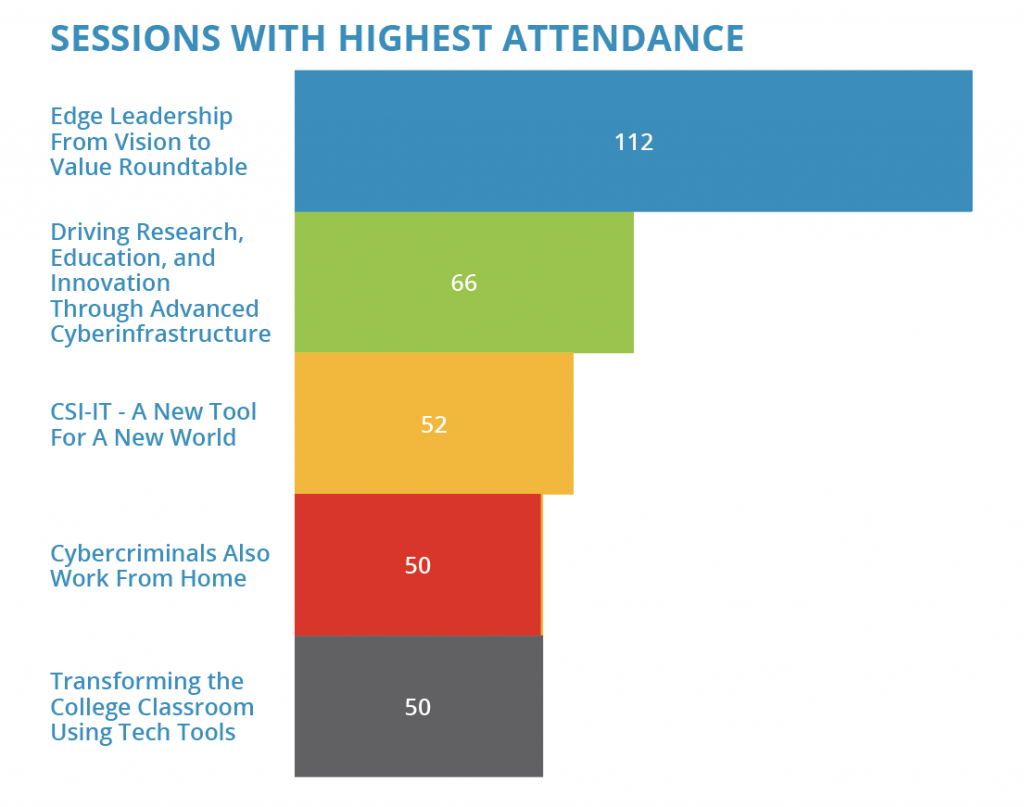 The third day of EdgeCon began with an interesting look into the world of esports with the plenary session, Everything You Need to Know About the Business of Esports led by William Collis, Co-owner and Co-founder of Team Genji and Paul 'The Profit' Dawalibi, CEO of Conquest and CEO of Obsidian Ventures. The breakout session, Collegiate Esports Insights, with Demetrios Roubos, Associate Director, Information Security, Program Manager, Stockton Esports, Adjunct Faculty, Computer Science, Stockton University, further explored this growing industry and how institutions can plan and build an esports facility and community. 
Other popular sessions within the EdgeCon conference tracks included:
Cybercriminals Also Work from Home, presented by Etay Maor, Boston College adjunct professor, Cybersecurity Researcher, Keynote, Speaker, RSA Conference Community Member, was among the sessions with the highest attendance and gave attendees a close-up look at a cybercriminal's point of view and important security best practices and mitigation strategies.
In Transforming the World through Data Science for Good, Florence D. Hudson, Executive Director, Northeast Big Data Innovation Hub, Columbia University, explored the exciting initiatives that EdgeCon attendees can participate in through the Northeast Big Data Innovation Hub and how they can share their data science related insights and projects with the greater research community.

 

Led by Ahmed El-Haggan, VP of IT/IA, CIO & Professor of Computer Science, Coppin State University and Jennifer Beyer, VP, Product Management, Anthology, Creating an Optimal Student Experience by Transforming Engagement provided insight into how Coppin State University (CSU), an Historically Black Institution (HBI) that serves mostly Baltimore City residents, re-engineered their business strategy and technology platform to increase student engagement and satisfaction.
Edge's Digi Edwards, Ellucian Systems Guru and Gregg Chottiner, VP Technology Advancement illustrated how Edge can assess, recommend, and execute technical and functional improvements to a schools admin systems in Managing your Ellucian Admin Systems.

 

With a significant increase in total conference attendance and a new expansion into national participation, EdgeCon was a great success and brought together visionaries from a diverse range of communities. "EdgeCon reflects the best of our collective work and the most impressive technology leaders and innovators in education, healthcare, and government," shared Conn. "Edge has always been adapting and innovating, and having redesigned EdgeCon from the ground up is a great example of how we were able to ensure we could come together to discuss technology innovation and best practices. This event is a convening of problem solvers and innovators, and together, we can envision new ways to drive and sustain value in your organizations."
We hope attendees gained actionable insights and strategies that will help you adopt the technologies necessary to achieve the desired future state of your organization. Thank you to the entire Edge community for attending our first-ever digital conference and we look forward to the continuation of our collective journey from vision to value, and beyond.