In her role as head of Amazon Web Services (AWS) Research Business Development & Strategy, Andreia Pierce, Ph.D., MBA, leads a team that works on various federal initiatives in collaboration with the National Science Foundation (NSF), the National Institutes of Health (NIH), other government agencies, and academic research centers. With the rapidly changing and dynamic global health situation, many trends that impact research have surfaced. "One may say the most salient change is the acceleration of digital transformation in the way we conduct research," says Pierce. "Cloud computing and technology are at the forefront of helping to speed the development of new solutions. Some of the most common themes in research are an increased interest in computational sciences, and the need, not just the interest, for cross-disciplinary, cross-industry, cross-country collaboration. Amazon and AWS have responded by deploying resources and technology to enable remote learning and work, as well as supporting researchers who are processing data, collaborating online, and trying to maintain labs remotely. This includes labs working on vaccines and treatments, along with labs conducting non-health related research in a virtual, remote, and often socially distant reality."
As a global company, Amazon continues to monitor the impact of COVID-19 and find ways to support researchers and healthcare professionals. "We are committed to supporting communities during this critical time as we look at how we can do more," says Pierce. "We launched the AWS Diagnostic Development Initiative (DDI) in 2020, committing $20 million in AWS Promotional Credit and technical support for research into diagnostic solutions. DDI is supporting dozens of projects, including one with Stanford University School of Medicine researchers who developed a smartwatch-based diagnostic system that flagged signs of a person's immune system fighting a potential COVID-19 infection."
Collaboration between Edge and AWS has also played an important role during these times of accelerated change. In New Jersey colleges and universities, this has translated to confidence that their IT systems, sophisticated applications, and analytics are going to have increased flexibility, scalability, and reliability when using the AWS Cloud, which provides another avenue for higher education to change the world. With the needs of higher education customers and researchers in mind, Edge members can have higher bandwidth and lower latency when accessing AWS resources and endpoint services. "We have been able to offer managed hardware deployed into locations outside AWS data centers, extending secure edge computing capabilities to 5G networks, on-prem locations, and metro areas," says Pierce. "In short, the role of technology companies as I see it is to work with researchers and research institutions, including federal agencies, to make innovative technologies easier to access, bridging the technology gap across markets."
Enabling Remote Work and Education
Amazon and AWS have also deployed resources and technology to enable remote learning and working from home, as well as supported researchers who were processing data, collaborating online, and trying to maintain labs remotely. "Many of the accelerated cloud initiatives to support remote work, learning, and the management of labs safely happened because of the pandemic," shares Pierce. "However, the new solutions and improvements that have been implemented will have a lasting impact on our customers' operations; ultimately helping citizens. Prior to the pandemic, 96% of R1 Research Institutions were already using AWS, and we will continue to be customer obsessed, turning our customers' challenges into opportunities to invent and innovate."
Last year, AWS launched Service Workbench, an open-source solution for researchers to access domain-specific data and compute on secure IT environments within minutes. This solution is designed to promote repeatability, multi-site collaboration, and cost transparency in the research process. "With Service Workbench, researchers can now quickly and securely stand up the research environments for their work, shifting worry away from the technology, and allowing renewed focus on conducting experiments with peers from other institutions," says Pierce. "By automating the creation of baseline research setups, simplifying data access, and providing price transparency, both researchers and IT can save time, allowing them to refocus on evolving cloud best practices and research reproducibility."
Technology, such as artificial intelligence (AI), machine learning (ML), virtual research environments, and High Performance Computing (HPC), allows researchers to achieve results in record time and with greater accuracy. "In addition to compute specific tools, others that have made a significant impact include AWS IoT and IoT 1-Click, which can be used to monitor labs, specimens, and reagents for temperature, humidity, and vibration, and to predict whether failures are imminent in labs with appropriate logging and alerts," explains Pierce. "Other solutions like Amazon Workspace, Amazon WorkDocs, and Amazon AppStream, have also facilitated an environment for researchers to still conduct their day-to-day jobs remotely in a collaborative manner."
Providing Shared Services to the Research Community
Shared knowledge is important to many researchers, where data integration and sharing is happening not only within disciplines, but also across different fields of study. "Just as disciplinary clusters appear, the institutional barriers are also disappearing across the globe," says Pierce. "Agencies like the European Parliament Research Service, reported a 189% increase in co-authored publications. The realization that we are not bound by our physical space is translating to research projects that involve multiple schools, pharmaceutical companies, the food industry, and government agencies across countries—sometimes all working on the same projects. To foster collaboration, AWS offers a number of publicly available datasets through the open data program."
Cloud resource scalability has also made technology more accessible to a greater number of organizations. "HPC on AWS, for instance, helps remove long queues and wait times and helps put a supercomputer in the hands of every scientist," explains Pierce. "Going back to our current global pandemic, a public AWS COVID-19 data lake became available in April, consisting of up-to-date curated datasets relating to the characteristics and spread of the coronavirus. The data lake tracks several areas of data, including hospital bed availability, and contains over 45,000 research articles about COVID-19."
"AWS has also created the Pandemic Response Commons, which is a collaborative data ecosystem powered by research at the regional level," Pierce continues. "These commons are developed and operated like a private-public partnership for nonprofit corporations. Since anyone in the country can submit data, a number of scientists use this data to gather insights into population scale information as related to the impact of COVID-19. With Industrial IoT applications, such as AWS IoT SiteWise Edge, the medical community is able to collect data from various disparate sources, organize the information, and contextualize the data in a secure and effective manner. In an era where collaboration across industries and geographies is key, we must be able to offer multiple solutions, including edge solutions, to the research and healthcare communities."
"We have been able to offer managed hardware deployed into locations outside AWS data centers, extending secure edge computing capabilities to 5G networks, on-prem locations, and metro areas. In short, the role of technology companies as I see it is to work with researchers and research institutions, including federal agencies, to make innovative technologies easier to access, bridging the technology gap across markets."
— Andreia Pierce, PH.D., MBA
Head of Amazon Web Services (AWS) Research Business Development & Strategy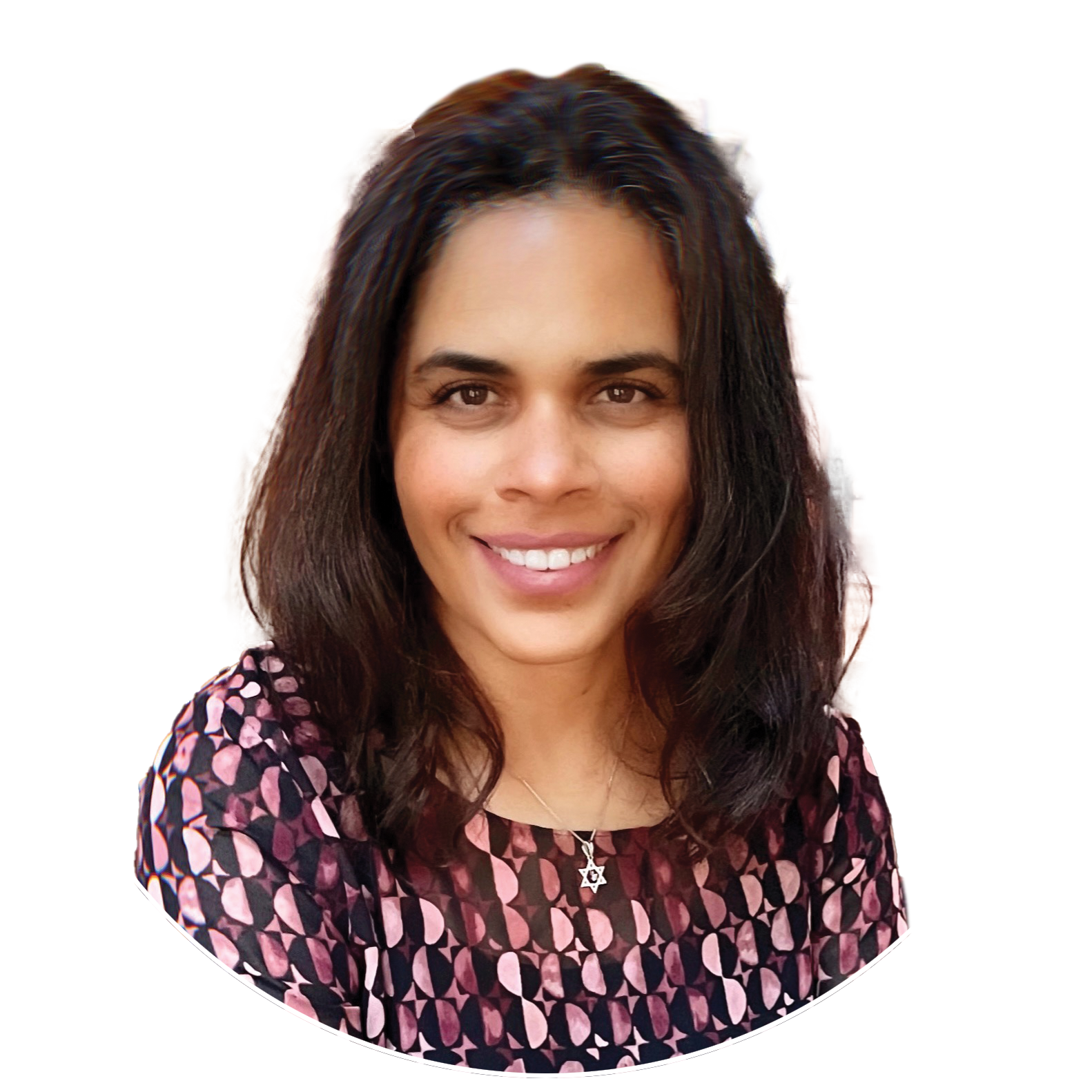 Supporting Healthcare Providers
In addition to her role at AWS, Pierce is also a biomedical scientist and is involved with various groups, including the American Chronic Pain Association (ACPA), a non-profit with over 40,000 members worldwide. "Prior to joining Amazon, I was a researcher who worked in the pharmaceutical industry for over a decade," shares Pierce. "I helped develop and implement global medical strategies across a number of disease states and launched many innovative therapies. Some of the therapeutic areas I worked in included movement disorders, autoimmune disorders like multiple sclerosis, respiratory eosinophilic disorders, and chronic pain. In fact, I worked in the pain space on a few different occasions, one time focused on migraines, and another focused on chronic pain and addiction. The challenges and stigma associated with treatment of chronic pain management affect over 50 million adults in the U.S. When one of my former colleagues, who is now the CEO of ACPA, reached out to me to ask if I would volunteer to help an organization that offers support and education to healthcare providers, patients, and caregivers who battle this often debilitating condition, I did not hesitate to join their mission."
Accelerating Science and Innovation
AWS provides cost-effective, scalable, and secure compute, storage, and database capabilities to accelerate time to science. Researchers can quickly analyze massive data pipelines, store petabytes of data, advance research using transformative technologies like AI, ML, and quantum. "Cloud technology is the new normal and introduces a paradigm for speed, accuracy, and collaboration, and the benefits of the cloud are no longer limited to improved business outcomes," says Pierce. "This technology is now vital to improved scientific outcomes and life-saving, history-making innovation. For example, AWS recently started working with DNAnexus to create a cloud-based data analysis platform, the UK Biobank, which can make data more easily and more cost-effectively accessible to approved researchers around the world."
Pierce continues, "In 2019, the Lake Michigan Air Directors Consortium used AWS ParallelCluster to access the HPC resources they needed to model air pollution faster and scale for their member states. As more researchers embrace cloud as a computing utility that fosters innovation, these examples will be the norm in scientific discovery. Overall, the magnitude at which analytics and research are being used to find solutions today in the cloud is amazing. Collecting, storing, analyzing, and sharing data has never been easier, not only because the cloud is cost effective and secure, but also the analytics services available today are changing the possibilities that are on the horizon."
Advancing Research and Institutional Initiatives
With a direct peering connection to AWS, the Edge network enables members to securely access innovative cloud technology and connect to AWS products and services like Amazon EC2, Amazon ECS, VMware on AWS, and more. All on-net traffic for connected members is subject to a data egress waiver for outgoing data flows from the AWS Cloud, helping members save money when accessing their data. Oftentimes, organizations can transfer data to the cloud for free, but are charged egress fees by the cloud provider when the data is retrieved. Beginning in 2016, AWS waived data egress costs for qualified academic customers and researchers, including Edge members, to help provide more institutions with access to computing, cloud storage, and database services.
Specifically, within higher education, colleges and universities across New Jersey can use AWS to help advance their research initiatives, as well as further expand student access to education, create cloud-based storage for legacy data, modernize their disaster recovery solutions, power a wide variety of workloads, and optimize their IT operations and infrastructure. If an institution has new curriculum or lab delivery models that require virtualized desktops or applications delivered from the cloud, they can utilize the AWS solution offered through Edge. On campus and beyond, Edge member institutions can take advantage of a full portfolio of AWS services and utilize technology and advanced computing to fuel their research and institutional initiatives.
A superior solution for superior value, AWS technology can open doors to new opportunities and help organizations begin leveraging the cloud quickly and efficiently—helping to ignite innovation and digital transformation. To learn more, visit njedge.net/solutions-overview/digital-transformation.