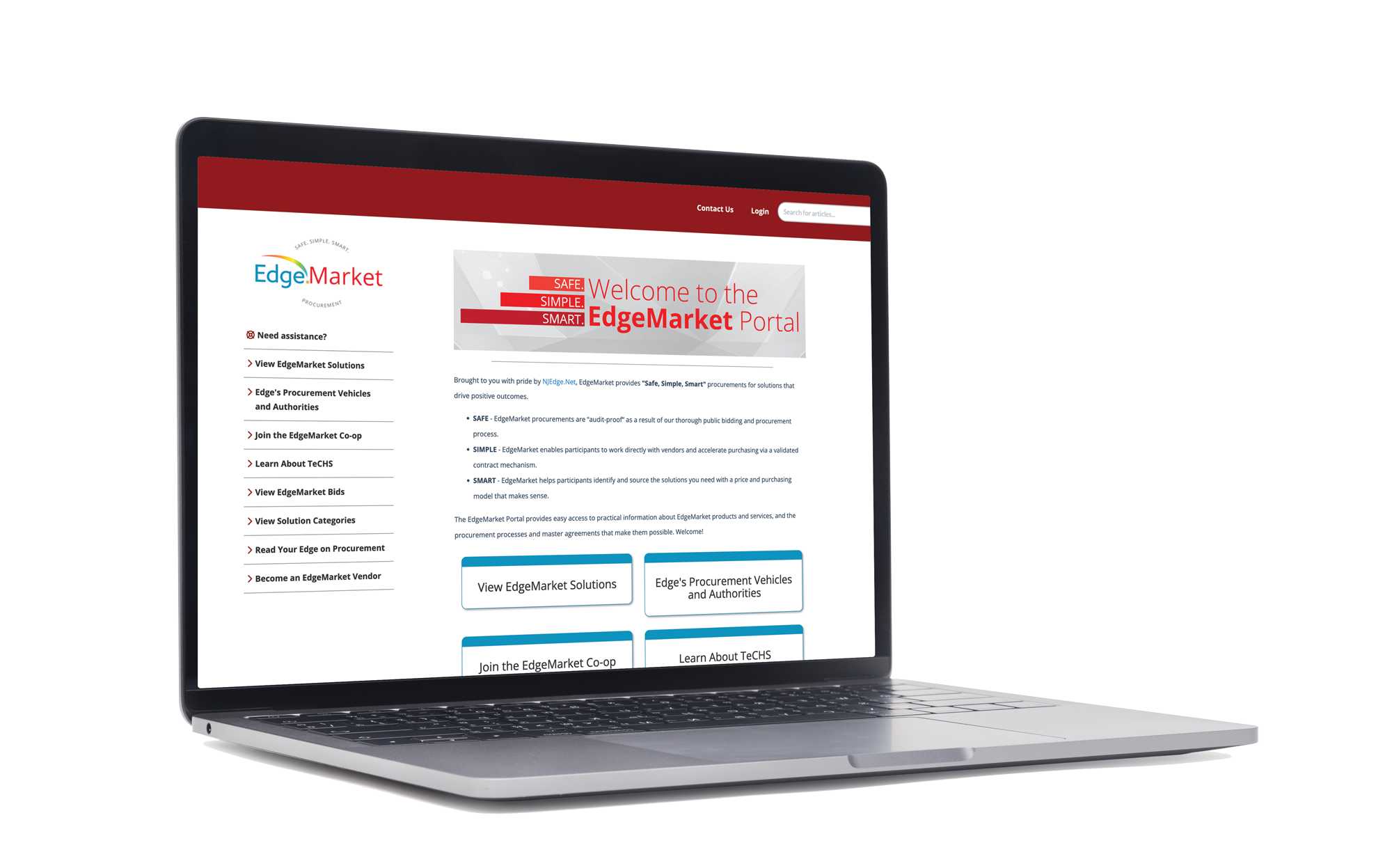 EdgeMarket Portal - Our Cooperative Pricing System
To view all open and previously awarded RFPs, please visit the EdgeMarket Portal.
Visit the EdgeMarket Portal
Consortium Purchasing Agreements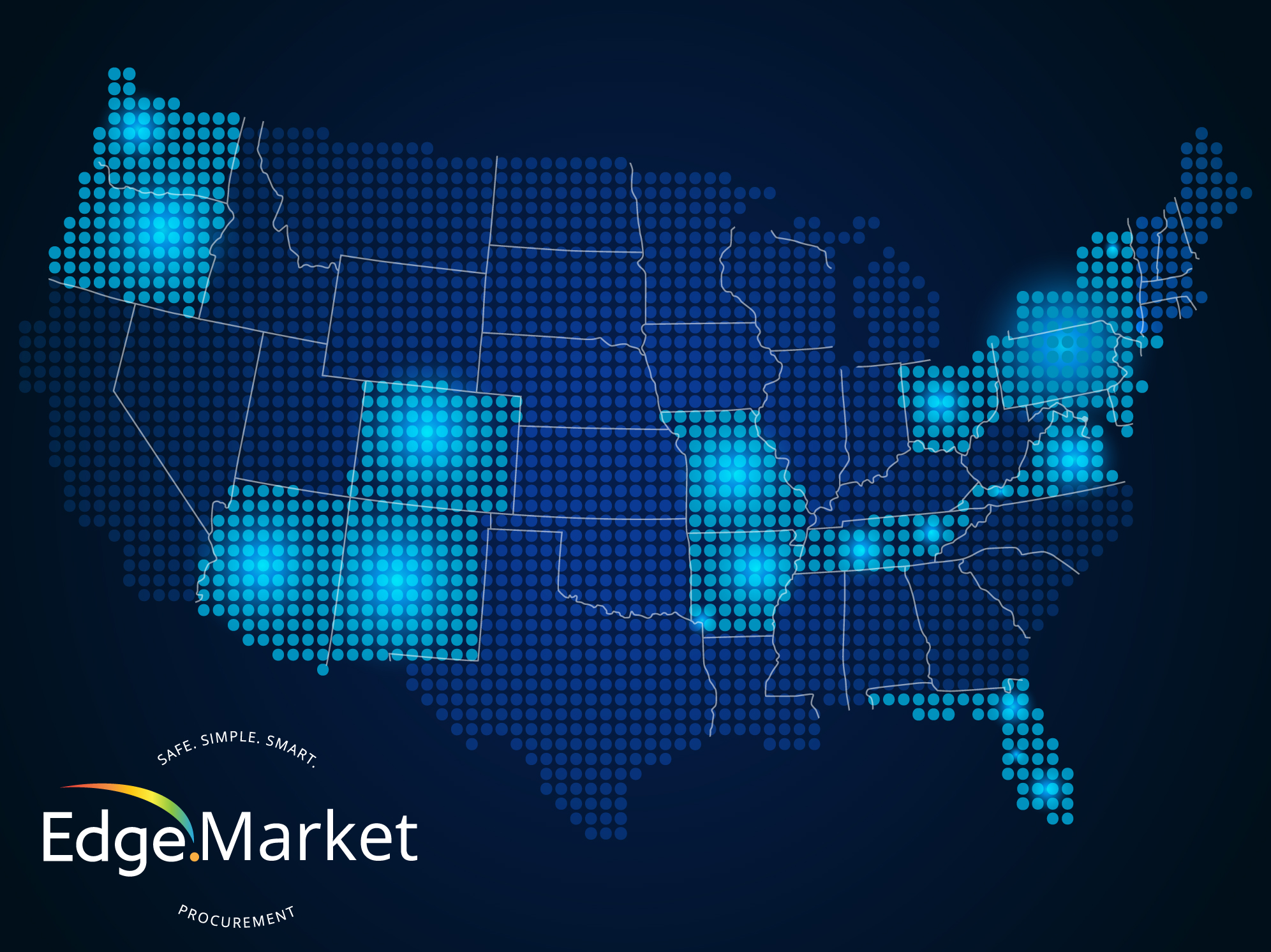 To ease the burden of the procurement process and speed our members' time to implementation and innovation, EdgeMarket enables Edge to deliver consortium purchasing agreements to members. With EdgeMarket, members gain access to current technologies at an affordable price focused on delivering optimum value. In use by over 300 higher education institutions, K-12 schools and districts, public sector entities, and nonprofit organizations, EdgeMarket has a nationwide footprint.
EdgeMarket is at the core of every technology service, product and solution Edge provides to its members in public and private education institutions, state and local government, healthcare providers, and nonprofits. With time and resources stretched, Edge members find value in EdgeMarket because it minimizes the amount of effort required to research, analyze, and procure essential tools through two purchase methods:
Lead Agency Status – Education Services Corporation
Cooperative Pricing System
EdgeMarket is your solutions and services "easy button," enabling you to quickly and affordably procure directly with Edge and our authorized partners. We invite you to explore our entire Technology Solutions Portfolio to gain an understanding of available product and service offerings, familiarize yourself with our strategic partnerships, and review areas of need for your organization or institution.
For us, the Edge TeCHS contract afforded us the ability to have a vehicle that we can build a strategy design, rather than just buying software and hardware. The software is always the easy piece, but this allows us to look holistically at what avenue we can use to combine all these components and successfully build out strategies. With this contract, we've been able to develop some of our bigger projects.

Sue Ryan

Strategic Sourcing Manager, Information Technology Services, Rutgers
Besides the conferences, I find value in numerous Edge membership benefits for the University, especially the importance of the consortium buying power to a school. FDU's involvement with Edge's EdgeMarket allows its members the ability to obtain products that are in high demand at the most cost competitive pricing available with services ranging from Amazon Web Serivce (AWS) to cybersecurity solutions, Microsoft licensing, and cloud and internet services.

Neal Sturm

Vice President and Chief Information Officer, Farleigh Dickinson University
Edge recently negotiated an agreement with Amazon Web Services and I believe this is a great example of how Edge provides value to its membership. Edge serves as a procurement vehicle and I'm excited about being a part of it. Edge takes care of the RFP process and negotiates contracts on behalf of its members. There is tremendous opportunity for growth in what NJEdge provides and what other services can negotiate on behalf of its members. If Edge can take off of our plates this frees us up to spend time on other initiatives that can have more impact on our institutions.

Bradley Morton

Chief Information Officer, Middlesex County College (now with PCCC)